June 1, 2006
Something extremely weird happened today.
I was going through my Feedburner stats and found the counter (at the bottom of this page) saying 50923! :O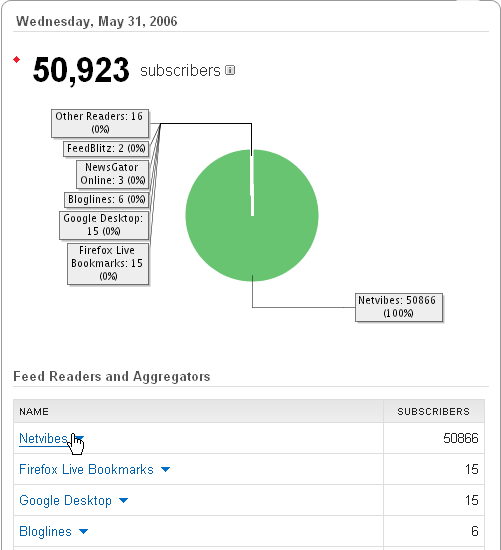 On checking my stats I find that it was infact true. Of this 50866 are from Netvibes
Will have to keep a watch on this and check tomorrow.
50000+ subscribers is a dream. How many are actually reading this blog?
(Visited 86 times, 1 visits today)