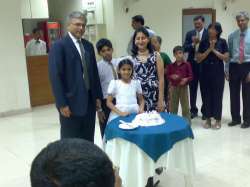 Had a communion party of my second cousin Danielle today. The party was held at Orchid in Wellingdon Gym. Have been there almost a year back.
The party was a typical family party. This time Mom was in form. We ended up winning all the three games :O

Prizes to the right for those who don't believe 😀
Food was decent. No dancing, as is customary at most of our functions, but for the masala which is something I always avoid!
Got back home and continued what I do best (or some of the many things) viz. blogging. Hope to hit the bed soon.
(Visited 239 times, 1 visits today)