We've been home since our last trip to Dover a few days before the UK went into lockdown. That's about 4 months of being at home and 6 months since our last holiday. Needing a much-deserved break, we filed for a week off and booked a National Trust Cottage in Somerset. As the UK has been opening up, the National Trust opened up a few of their holiday cottages. We picked Somerset as it was within a 3-hour driving distance.
We took the car out on Thursday to fill air and give it a long-pending wash ahead of the drive on Saturday. The car had collected a tonne of dust over the past few months. On Saturday, after a brief stopover at our local M&S and our friendly neighbourhood Shell to refuel, we drove the 180 miles to Somerset via the M25 and the M3. Anyone who has heard me rave about driving, knows that I enjoy a steady 70mph on motorways which also helps improve mileage (we averaged about 35mpg across the two car trips). The drive to Somerset was beautiful and we also passed by Stonehenge.
Montacute House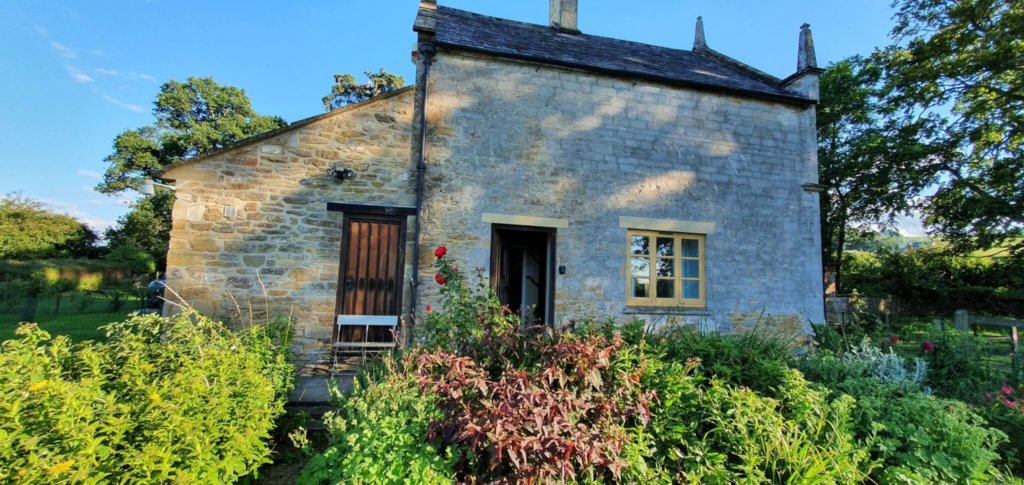 Odcombe Lodge is located on the grounds of Montacute House which is maintained by the National Trust which includes acres of greenery with beautiful trees and a tonne of sheep. It does mean you have to look where you tread!
On Sunday, we ventured out for a walk across the parkland with a view of exploring the area. We had a pleasant 2.5km walk in bright sunshine amidst nature.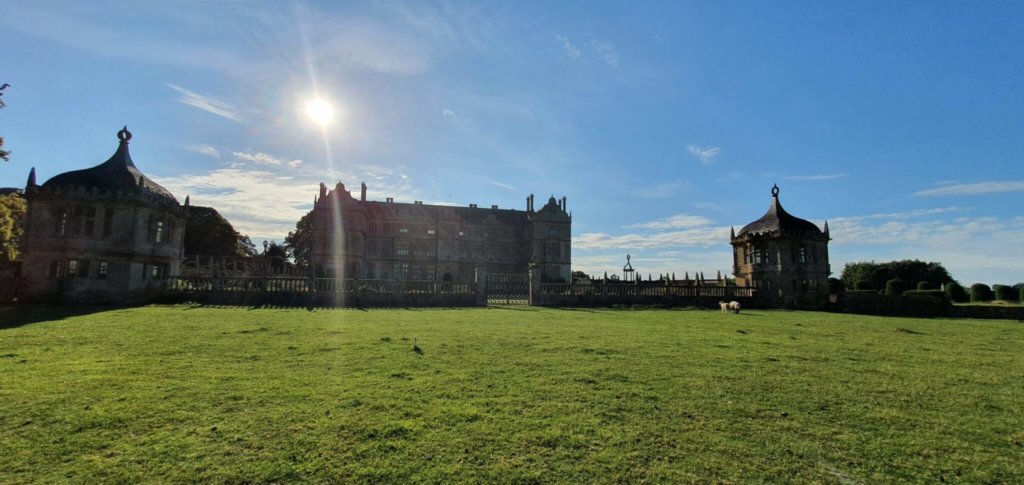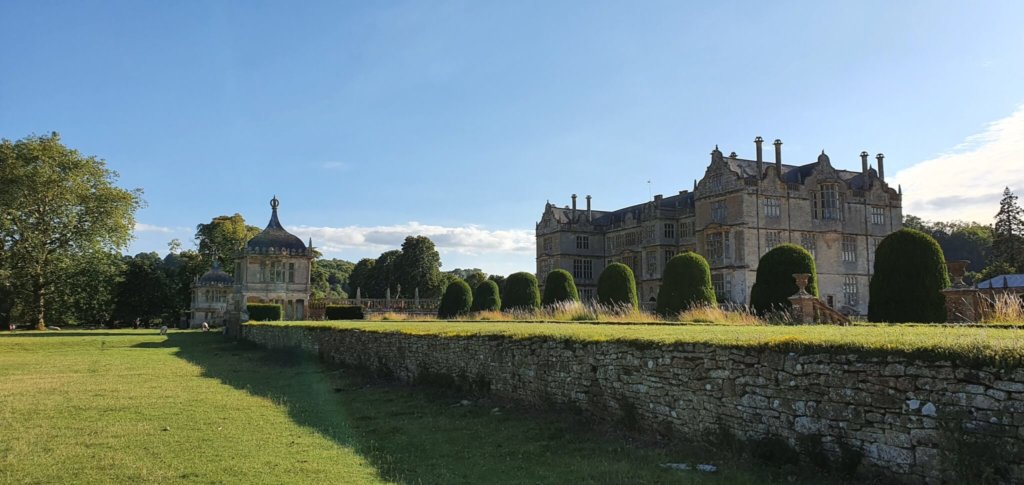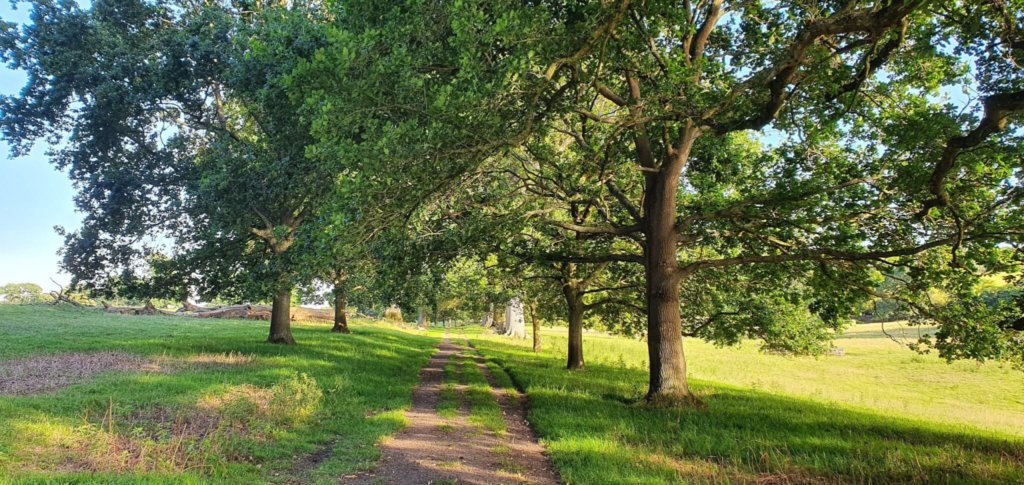 We rested in the cottage on Monday, and on Tuesday we set out at our designated time to Montacute House. We decided to walk through the parkland again, took a wrong turn to avoid some water and ended up walking a bit extra to get the main entrance of the property. Given the situation, we had to follow a one-way route and also made sure we stayed far away from other visitors. The sad part was that we were unable to go inside the house as it would have been impossible to maintain social distancing. But, I managed to capture several shots from different angles including the formal gardens.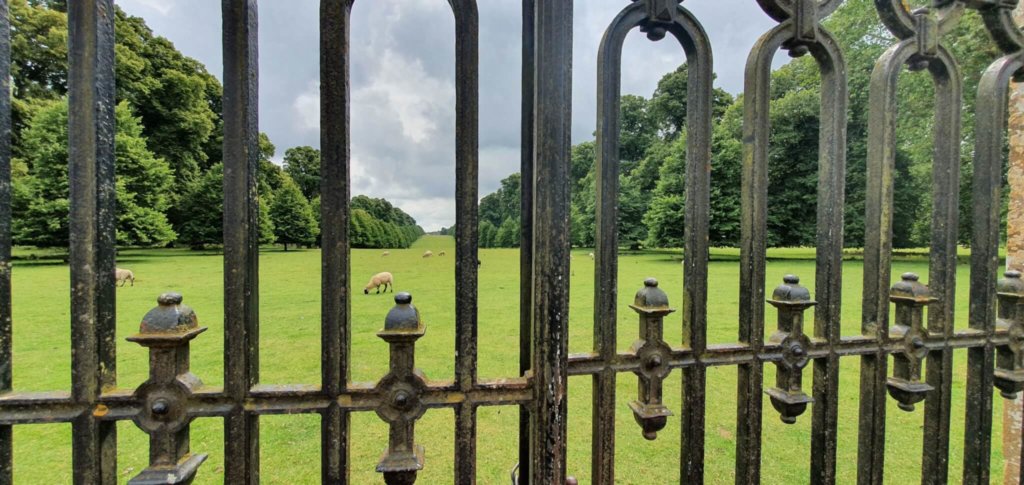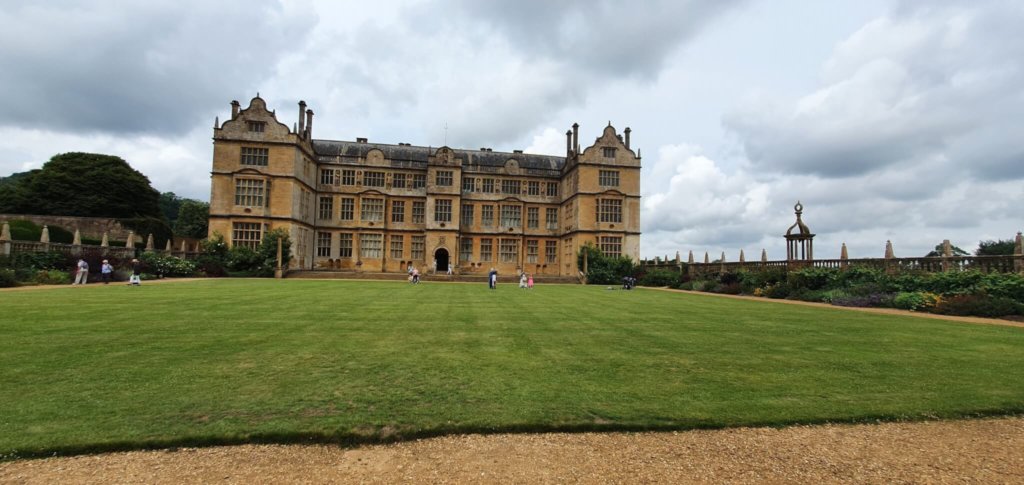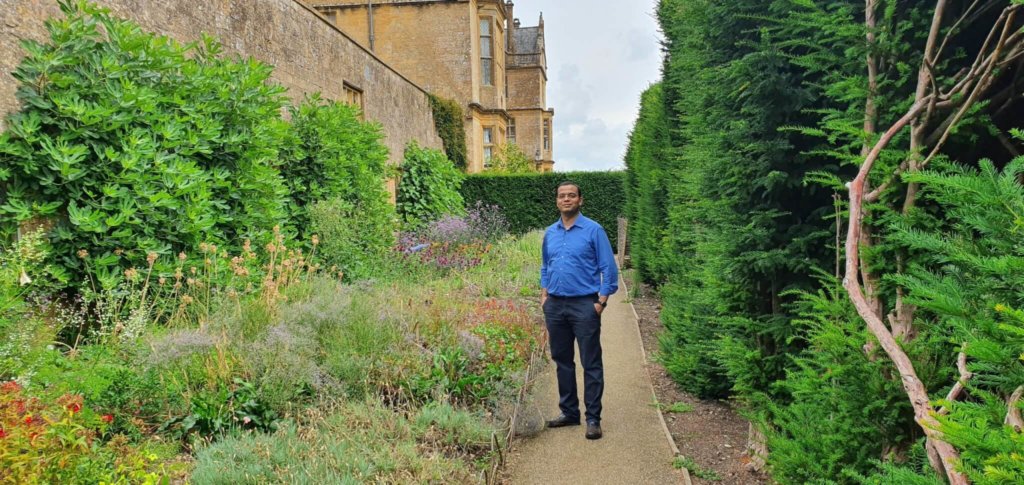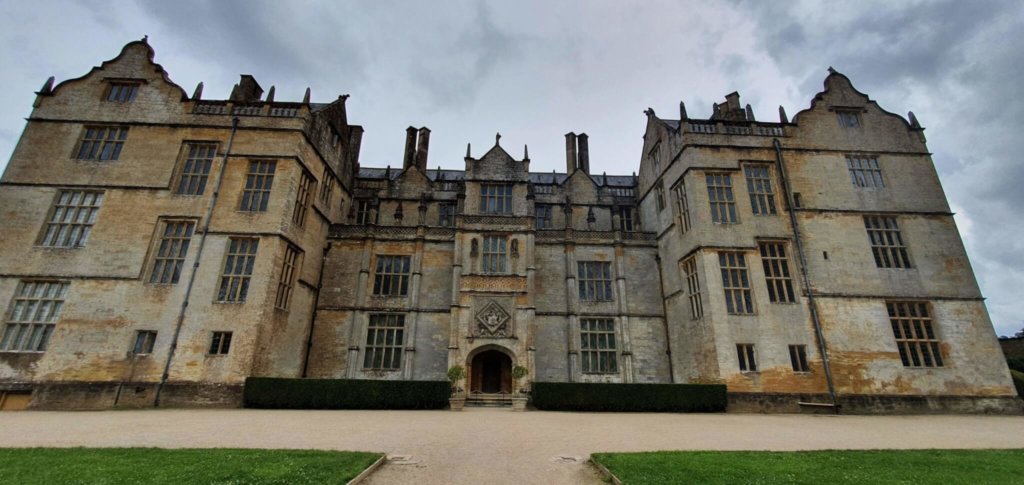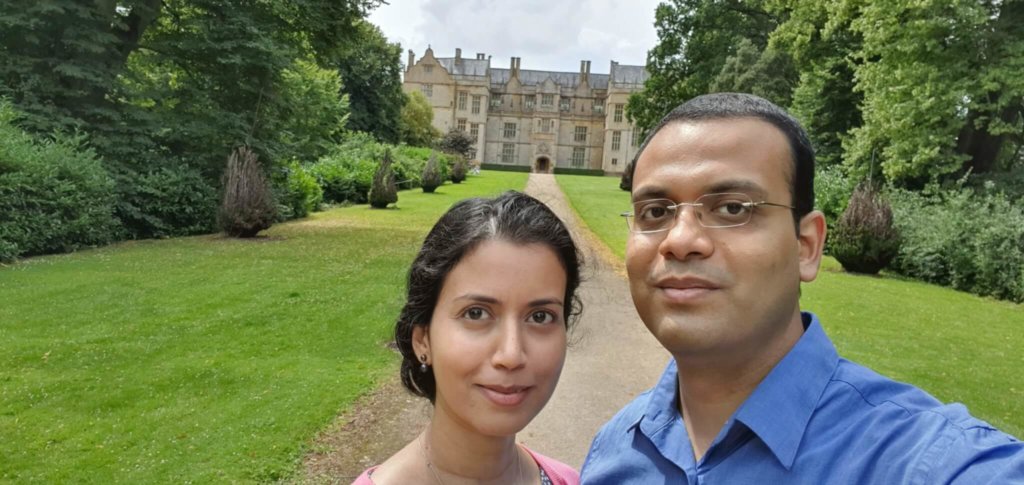 We grabbed lunch at the cafe – reduced service but enough to get a nice rum & raisin ice cream and a pasty for me. We then walked back through the parkland, but this time, smartly following the road. Overall, it was a little over 5km of walking. Enough to work up an appetite.
Maiden Castle
On Thursday, we decided to take a trip to Maiden Castle in Dorset. This is about 40 miles away and we made the journey in about 40-50 minutes. Maiden Castle isn't a castle as you would have seen from some of my other photos, but the remains of a massive hill fort dating back from the Iron Age. What you see today resembles rolling hills and the two of us walked around the "oval" as you can see from the below photo. The whole journey from the car park and back was about 4km.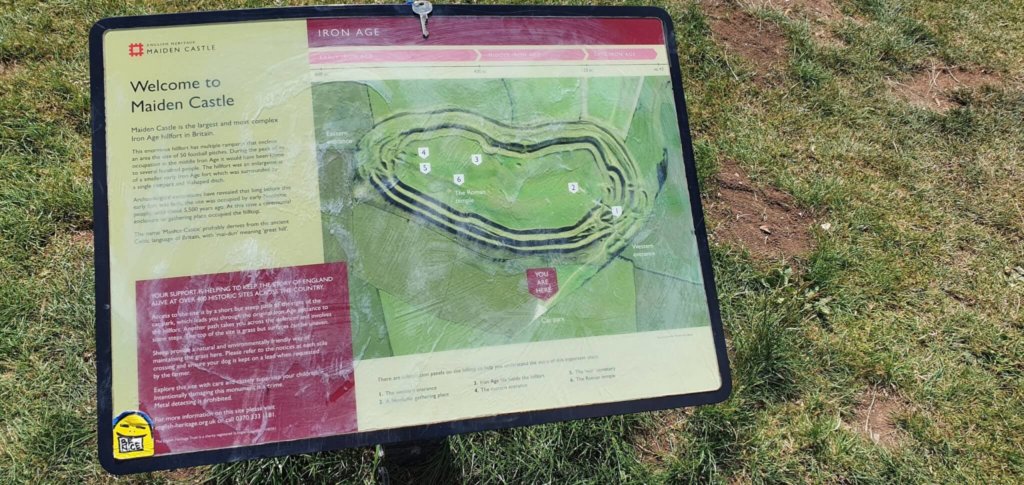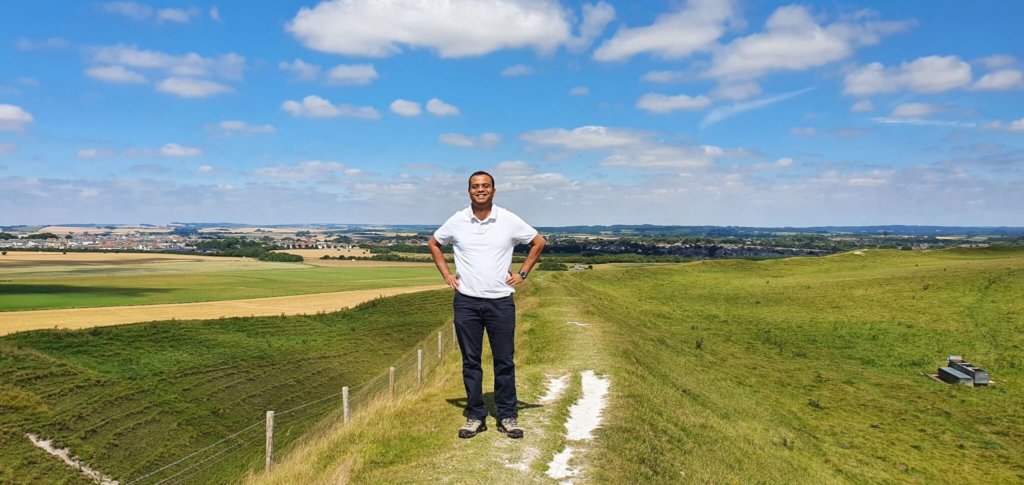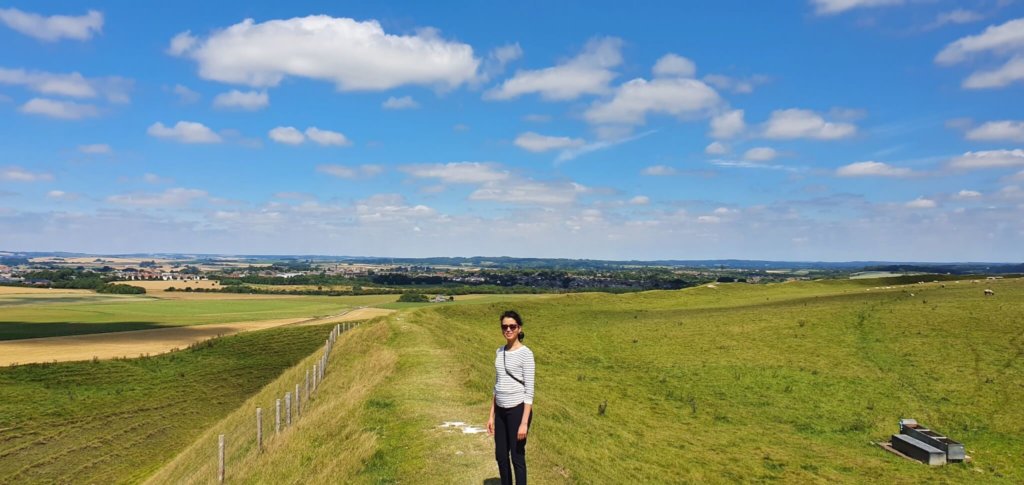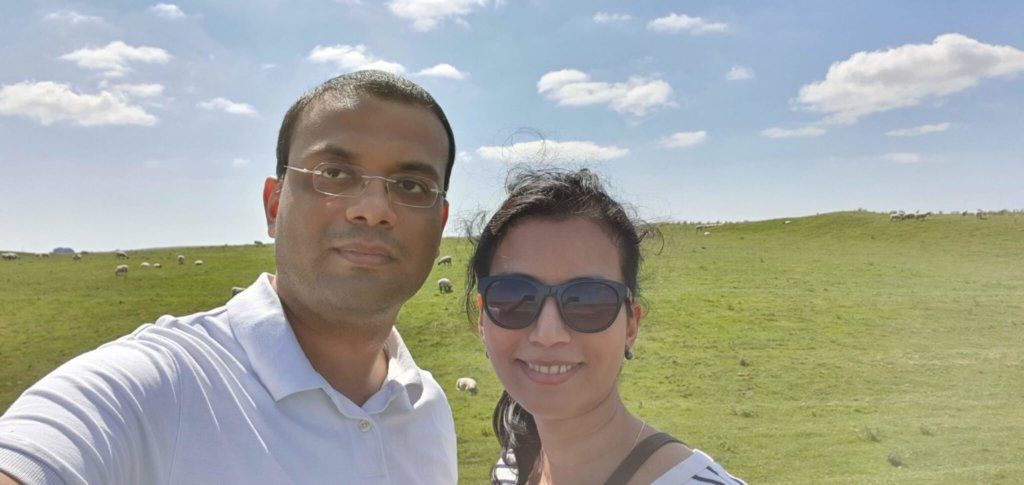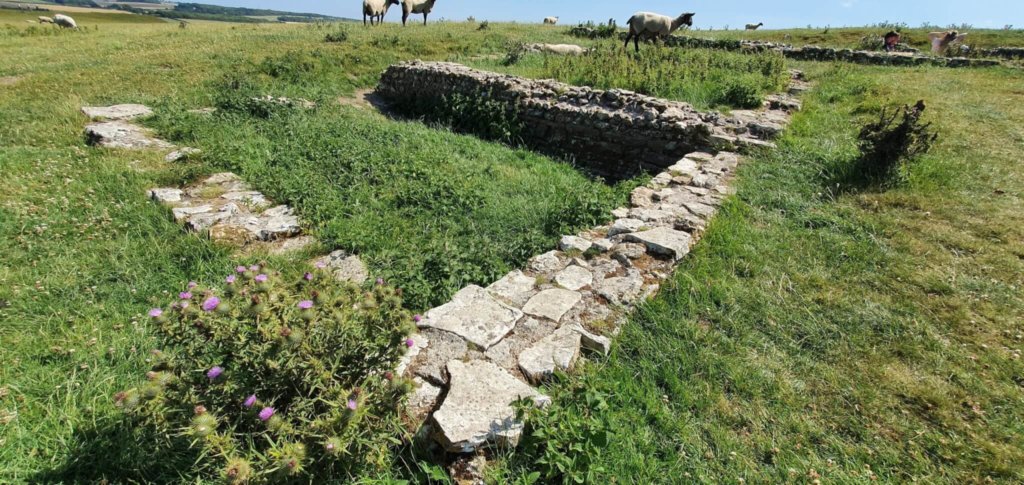 On Friday morning, we woke up early to pack, get rid of all the rubbish and set out for London. We refuelled close to Montacute itself just to be safe. We had initially planned to stop at Stonehenge but given the level of restrictions, we decided to skip it this time. We can always come back as it is about a 2-hours drive from our house.
I also used last week to catch up on some coding – particularly with a major update to Add to All including a brand new snippets manager. I've had to go into the depths of jQuery, JavaScript and the WordPress admin scripts. There is still more to be done to make it useful and I'll continue that over the next few weeks. I do need to get an update of Popular Authors as well although that is yet to get any respectable number of installs.
(Visited 629 times, 1 visits today)