I've released v1.5.0 of Add to All WordPress plugin. This version brings some much asked settings to control the display of content on posts and pages.
As usual existing users can update the plugin from your WordPress dashboard. New users can add the plugin from the Plugins page.
Post only views
You can find a new set of options under the Content tab. These look identical as the Single posts views and are available for posts (screenshot below) and pages.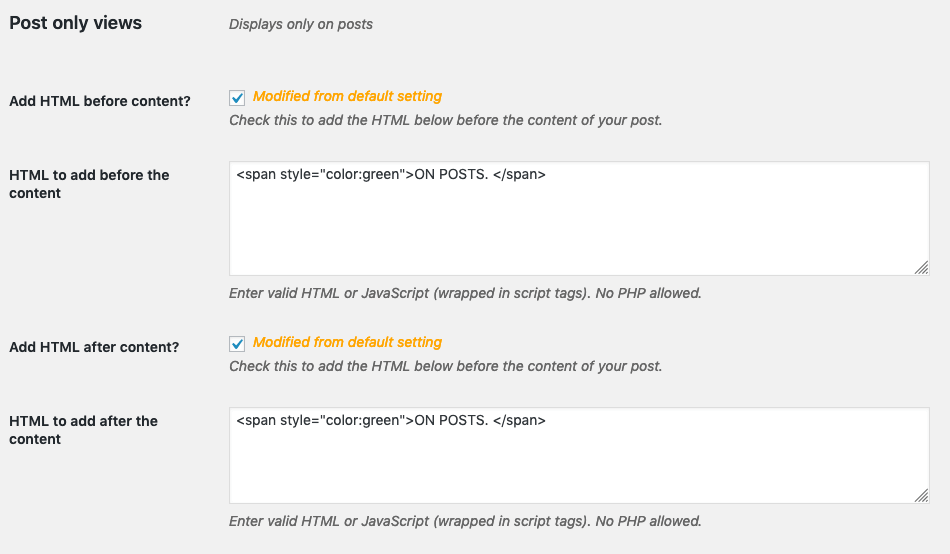 Whatever you enter here will only be displayed when viewing a post (or page for that set of options).
What's next?
In the next version of the plugin, I'd like to a snippets manager. This would be implemented via a custom post type. While I'm still working out the details, I've love to get some ideas on how this would implemented.