Had to report to Pune on June 1 to get ready for my two year long MBA course at SCMHRD. I've never experienced hostel life and the longest I've been away from home was seven years back on my trip to Muscat.
I made the rounds of meeting several friends in the past week. Had originally planned on carrying two bags and my laptop, but with the pillow and the bedsheets etc. that needed to be added to the list, I soon ended up with one big suitcase, one big bag and the laptop bag, all of which were bursting at the seams.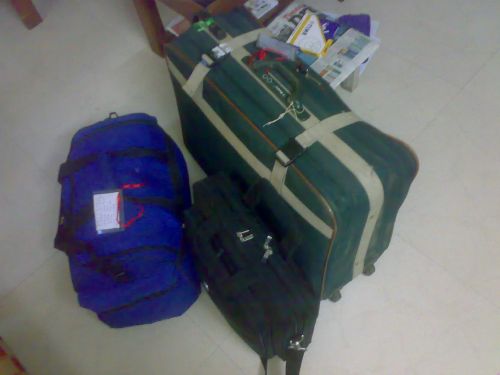 Set up around 8am on Friday and met up with Navneet and Murtaza at Dadar where we hired a car to bring us to Pune, the benefit of this was that we could take the vehicle right upto the hostel… lugging around luggage in Pune is a pain.
Landed in the hostel, checked in quickly and came up to my room. The rooms are nice and spacious and are for just three people. This is a major plus point over similar MBA schools which have not so great accomodation.
Reported in college and got the assigments printed and submitted. Had lunch before that. Saturday was the big induction day, but that's another story.
(Visited 398 times, 1 visits today)