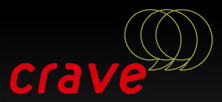 Received an email today of a brand new blog launched by C|Net.
The blog is called Crave
So what exactly is Crave?
Crave is a blog from the editors and writers at CNET that shows the hottest and sexiest digital gadgetry on the horizon. And this dedicated site is all about showcasing the products that people like you and me lust after–that is, crave
I'm surprised that it is a "new" blog because there are already 196 posts as of this moment and already has a 106,295 rank on Technorati, which I am sure will steadily rise!
If you are a gadget freak like me then this is one blog worth keeping track of. If we can't own it, atleast we can ogle at it! 😉
(Visited 98 times, 1 visits today)