After a disappointing visit to Bude, Ashwina and I decided that we would stick to Boscastle and explore Penally Hill. During our previous trips around the area, we had noticed the coastal pathway that takes you to Pentargon waterfall.
I checked out the details of the same on the South West Coast Path. This is a circular path that climbs to the very top of Penally Hill and then around the coast to Pentargon cliff where you can get a glimpse of the waterfall.
We woke up late and had a quick breakfast. Got ready and went down for a late lunch to Harbour Light. I was so impressed by the 100% Cornish Beef Burger, that I just had to try it again before I returned to London.
Armed with food in our bellies and warm jumpers and jackets, Ashwina and I set out to climb the hill.
There is a neat path that you can follow and we stuck to this route. But as you get higher up the hill, you can really fall once again in love with the beauty that surrounds you!
I tried capturing a 360 degree view of Boscastle and the coastline from the very top of Penally Hill.
We continued our journey along the path towards Pentargon waterfall. You can't reach the edge of the falls, but you can get a glimpse of them from Pentargon cliff which lies opposite to the falls. Although it did rain the last few days it wasn't enough to bring out the full glory of the falls and all we saw was a trickle down the mountainside.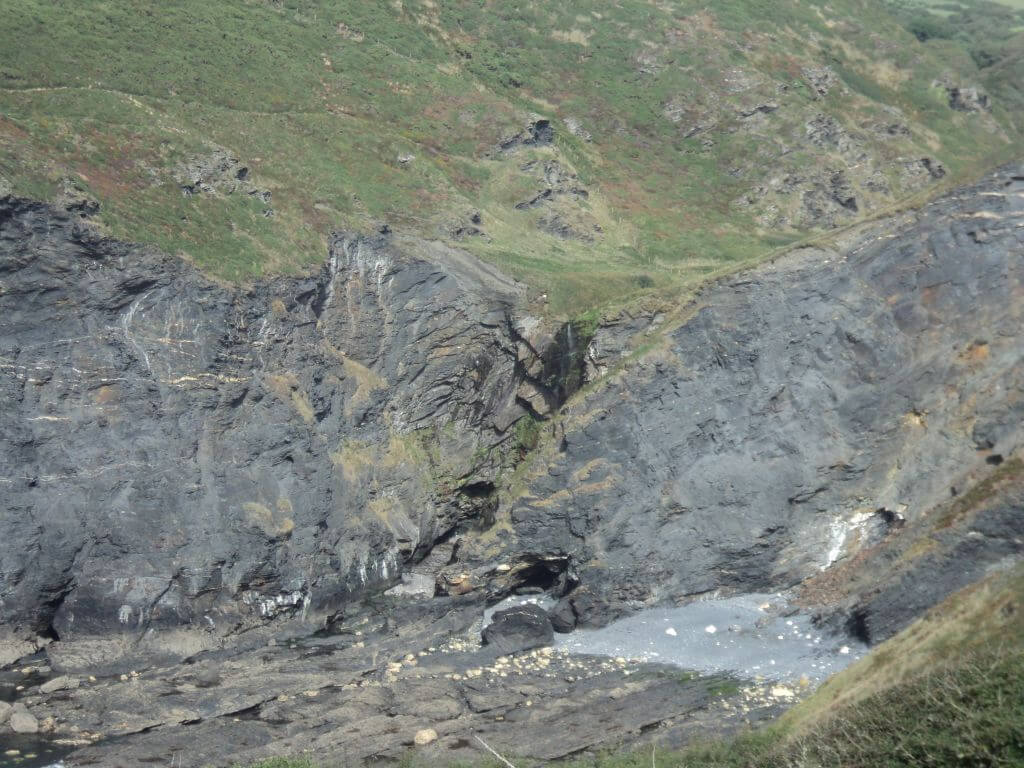 We had already walked a mile to see the falls and so continued along the rest of the trail which passed through a field and the panoramic path (we had partially walked a portion of this on Tuesday), before ending back to the village.
Here we rewarded ourselves with ice creams (any reason for some good ice cream). Ashwina also bought two paintings: one by Renate Forsyth which was on display at Harbour Light and another by Helen Setterington from The Old Forge which is a gallery run by Helen and her partner.
And that brought us to the end of our days adventure. We spent the rest of the evening at home cleaning up. We would make our way back to London on Monday morning. I'll miss the quiet village of Boscastle that we grew to love, but I look forward to the hustle and bustle of city life that is a part of me!