Our last holiday was in Somerset, but that was so long go I've almost forgotten about it. We had a holiday planned in November 2020 but had to cancel it as the UK went into another lockdown on the day of the holiday. Although there was a lot of uncertainty on the horizon, we took a chance and booked a cottage in Cornwall for April, one that Ashwina had her eyes on for a while. The region we would be visiting wouldn't be new as we had stayed in a cottage nearby in 2017. What was different though was the mode of transport, swapping our typical train journeys for a long drive.
If you're in the UK or have been following the news here, you'll know that we have been in some form of lockdown or other since early November 2020, with the strictest one starting in late December. We were a bit apprehensive about having yet another holiday cancelled. Luckily, the first phase of opening up (including alfresco dining) was to commence on 12th April – a few days before our holiday!
Stopover at Stourhead
We needed a stopover as our total journey time was nearly 5.5 hours. Ashwina had the brilliant idea of stopping at a National Trust or English Heritage property as we hold memberships to both. We zeroed in on Stourhead which is almost midway to the cottage.
Stourhead is a Palladian house with beautiful gardens spread across 1,072 hectares. Sadly, only the outdoor spaces were open when we visited.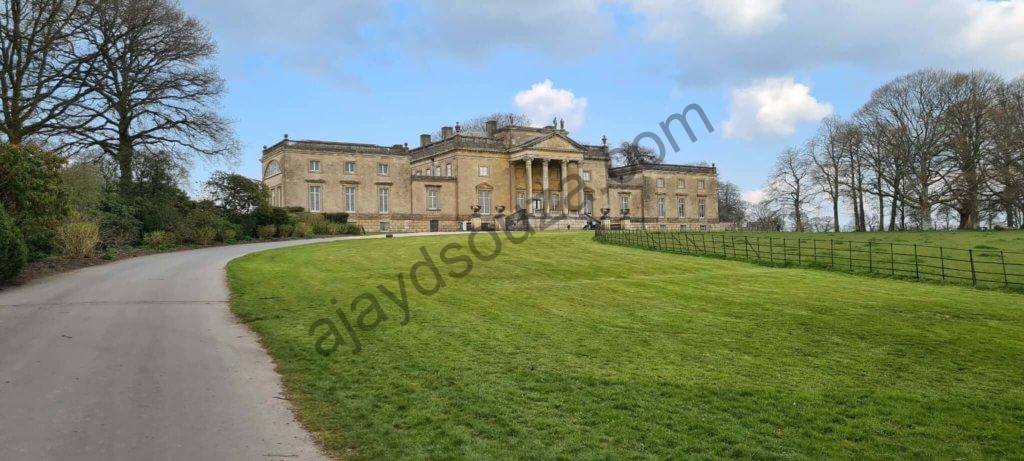 As this was just a stopover, our main focus was to stroll around the gardens, get some fresh air and grab some lunch. We decided to take the shorter route but I did capture several good photos – one of which is below.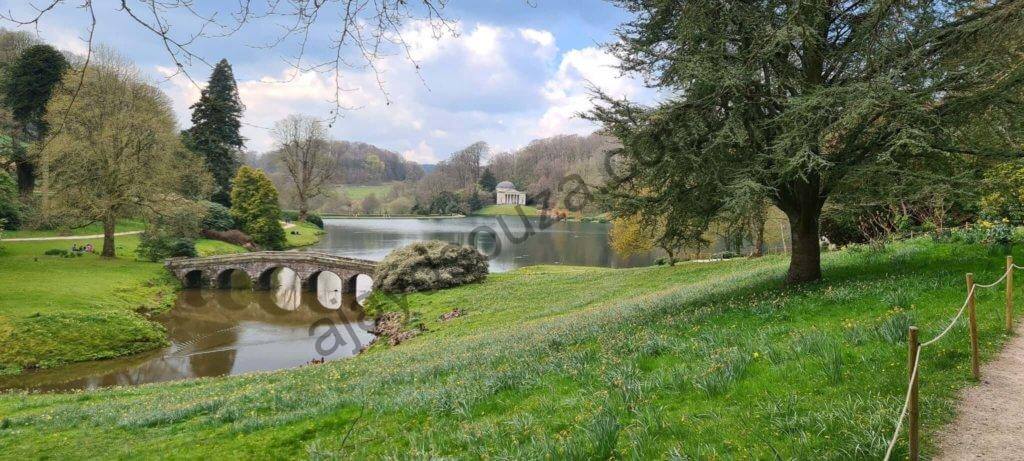 Exploring Pentire Point and The Rumps
After Stourhead, we continued to drive to our cottage which was located deep in the heart of Pentire Point. It was the last cottage at the end of a gravel road.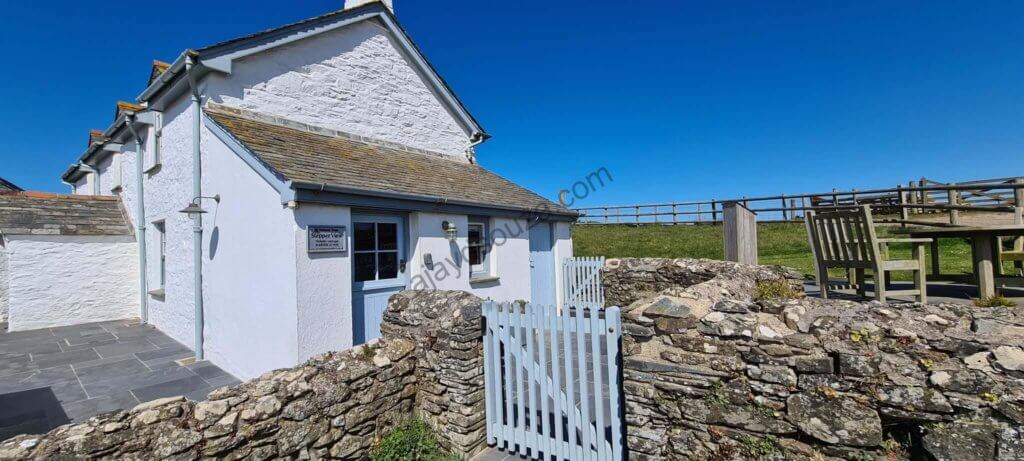 It wasn't as large as some of the other cottages we booked in the past, but it was comfortable and cosy, apart from the two low doorposts with steps where we inadvertently kept hitting our heads. Probably why it was called Stepper View.
We got amazing weather for our entire stay there. On the second day, we set out on the Southwest Coast Path towards New Polzeath. Although the distance via the Path was not significant, it was quite intense at some places due to sharp inclines and declines. I did remember some of the landscape from our previous trip – there have hardly been any changes over the past several years.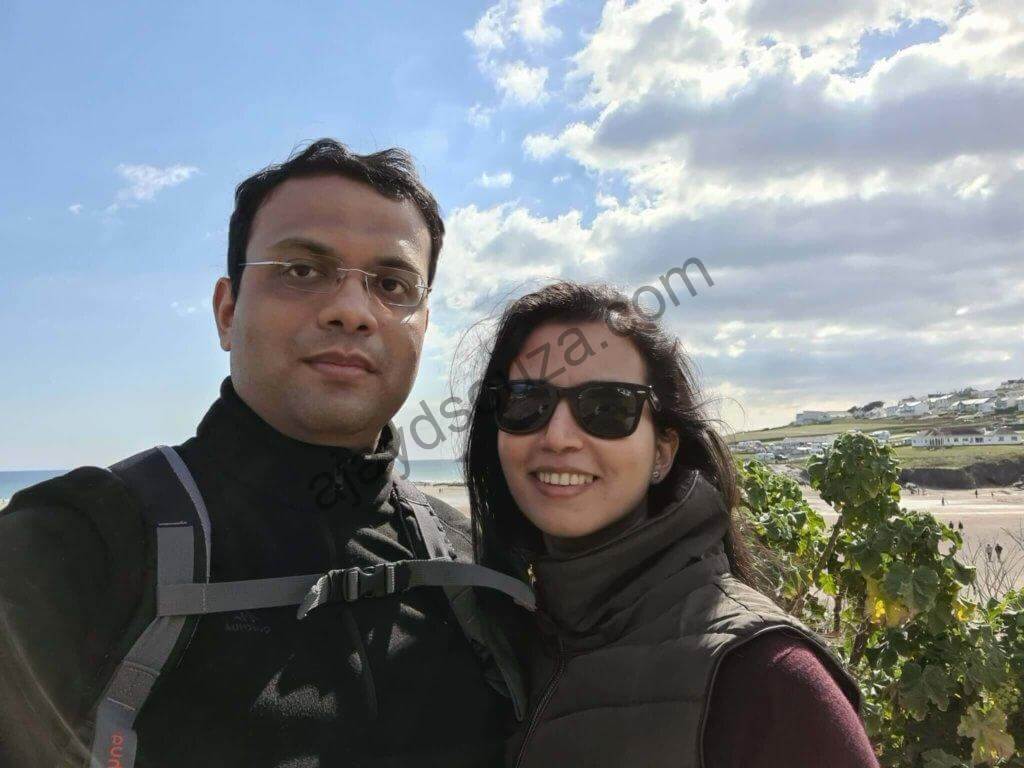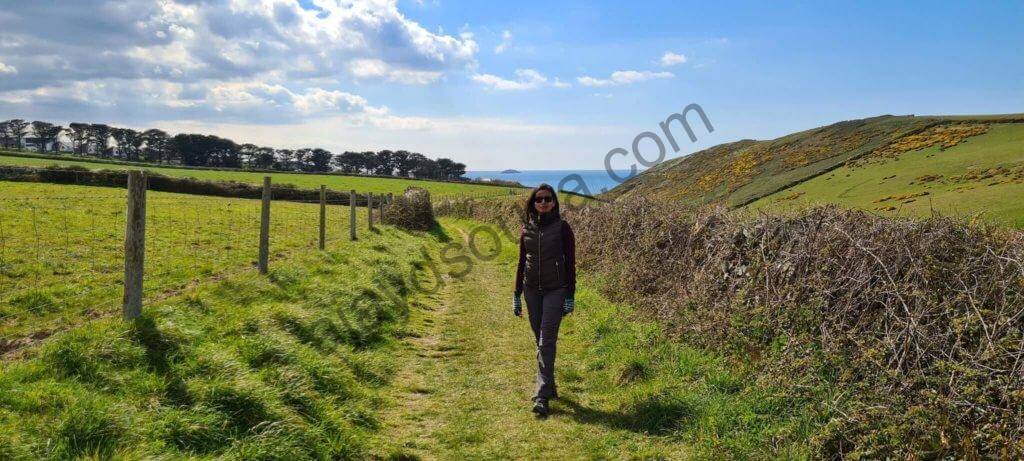 Three days later we went out for a hike to The Rumps, which is a twin-headland promontory just a short distance from the cottage. During our last visit, we had bypassed this as we chose to stick to the main path. However, this time we chose to make a specific trip up there, and I'm glad we did. The "hike" included a walk along a narrow pathway going around one of the twins and a steep climb to the top of the other. The views from the top were truly breathtaking.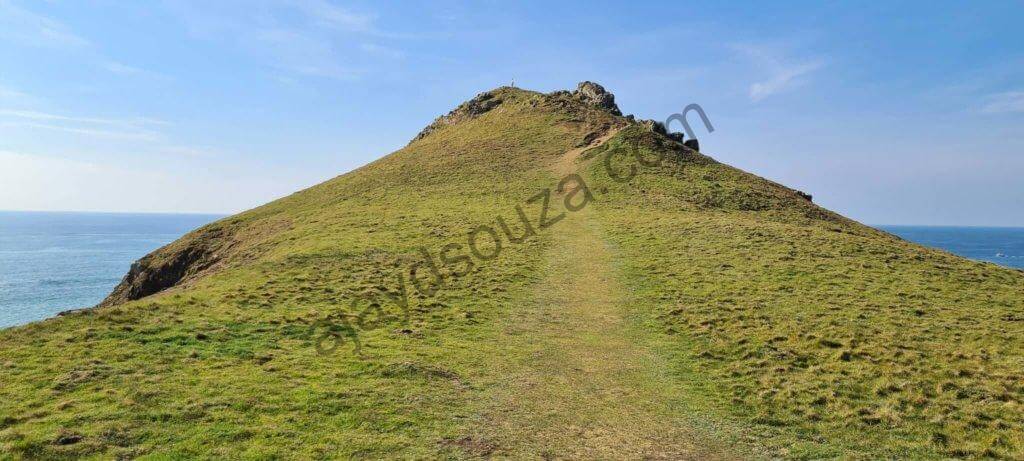 Tintagel Castle
We had visited Tintagel Castle in 2013 and were keen to visit it again as it was a short drive from where we were staying. There are quite a few car parks just near the entrance, so we chose the one nearest to the castle, do remember to carry cash if you're driving there as that caught us unawares!
The two major differences since our last visit was the new bridge connecting the mainland with the island and the one-way route owing to social distancing. This also meant a lot of walking, or should I say climbing, given how much altitude we had to traverse.
Here's a sample of photographs from our visit to Tintagel. It was a beautiful day with clear skies and some sun but it wasn't too hot. Lunch was at a lovely restaurant in the village; although delicious, the service was painfully slow.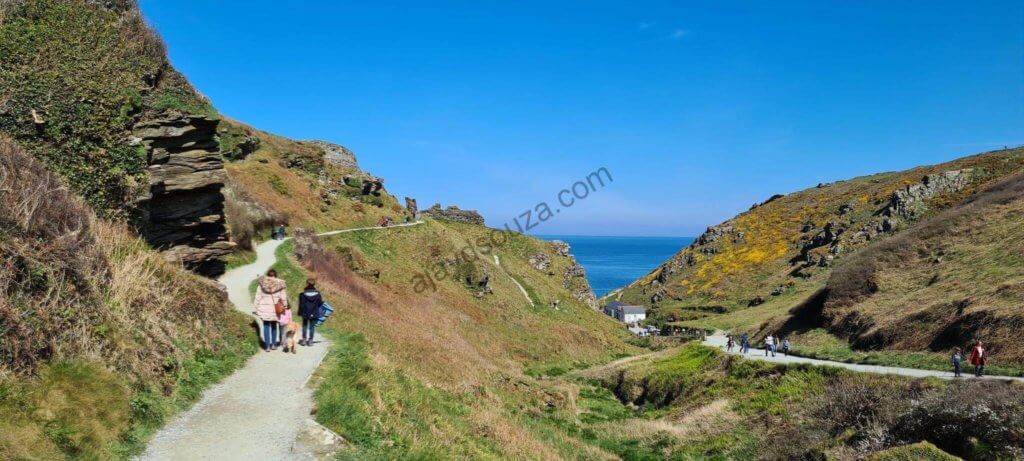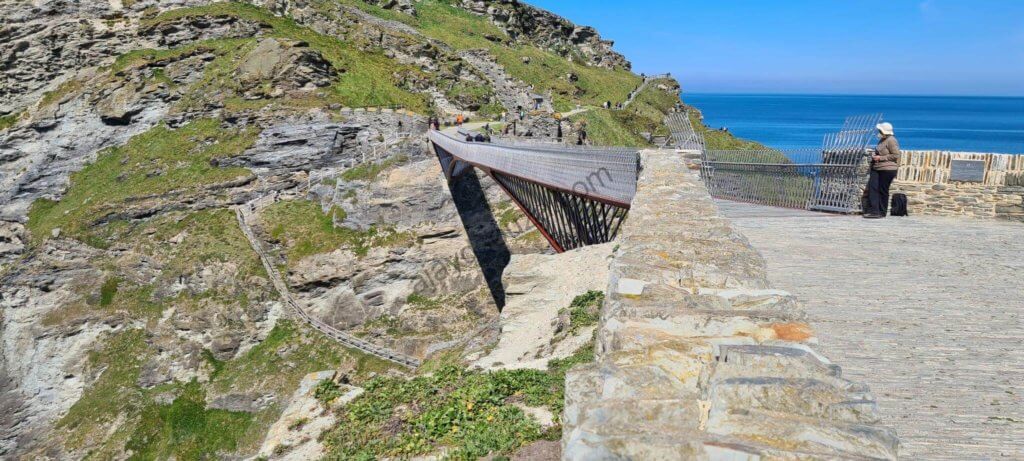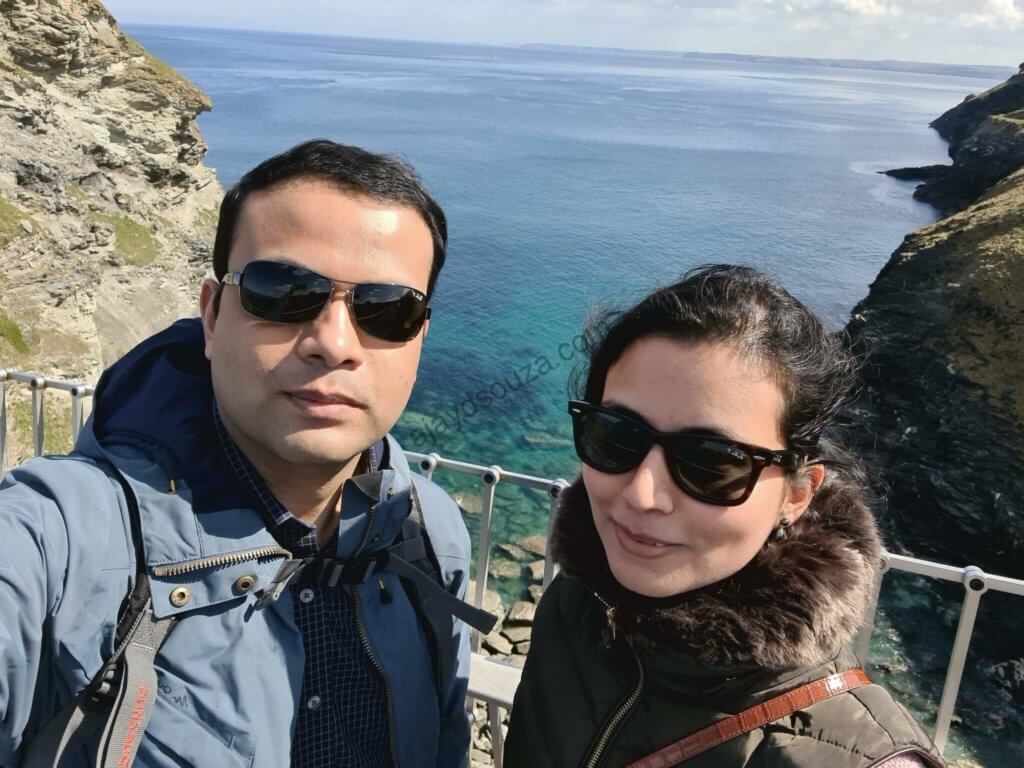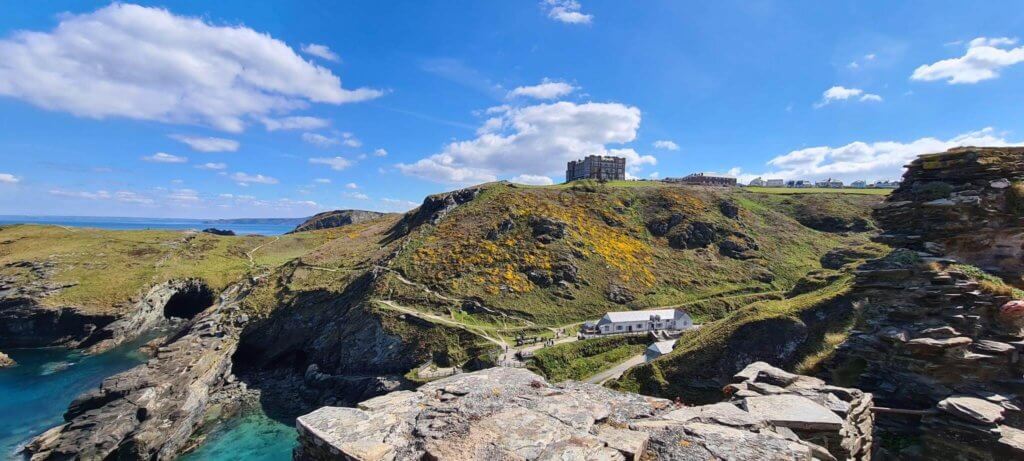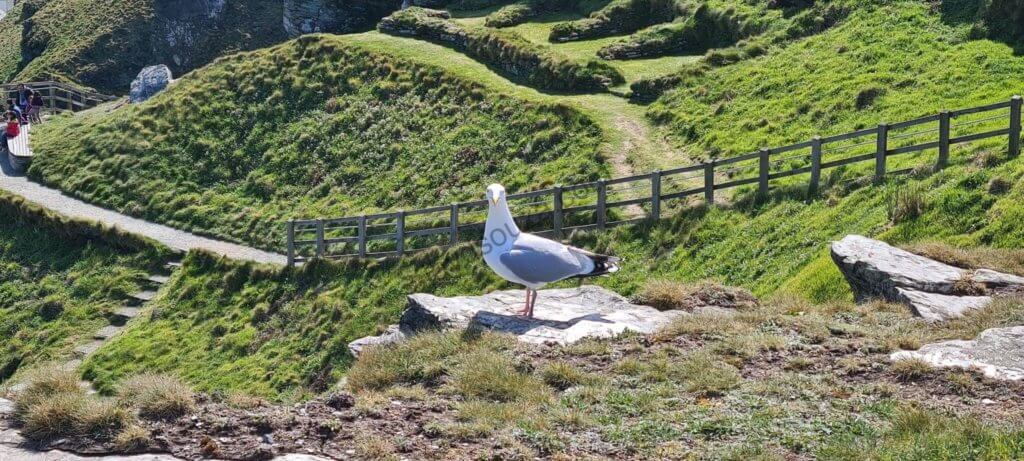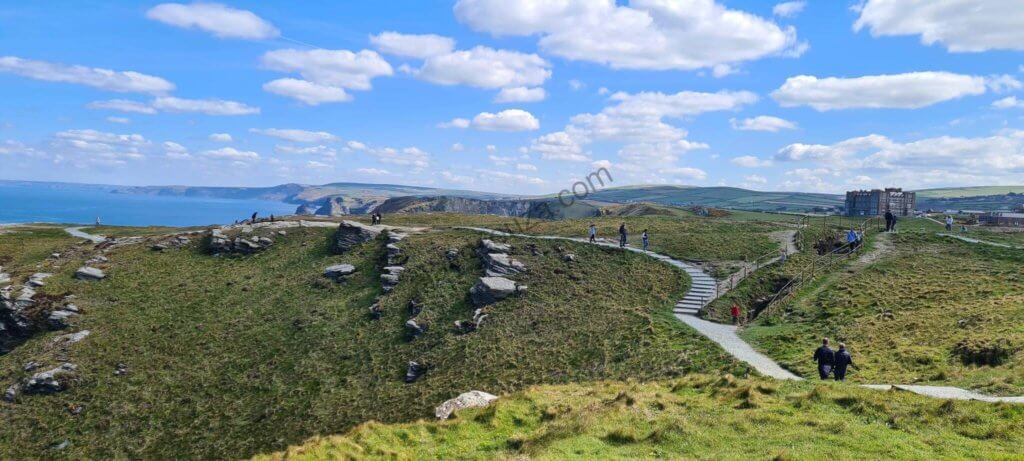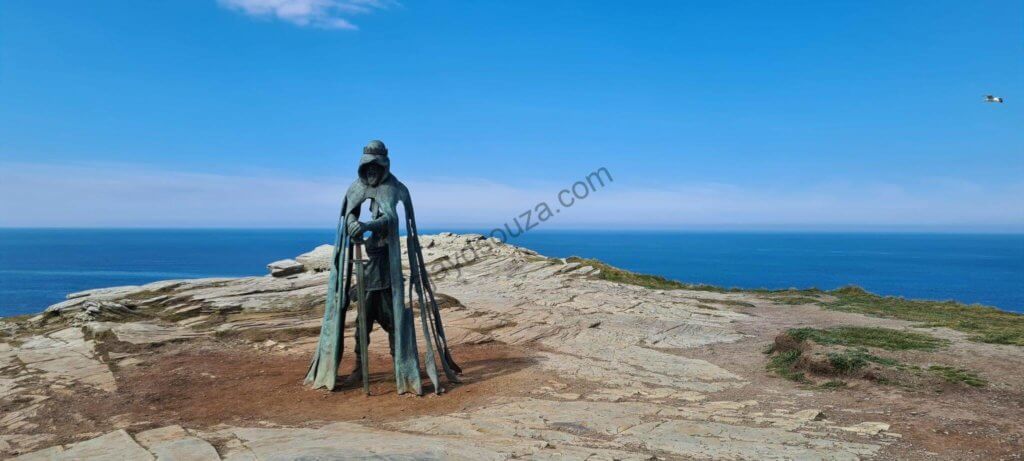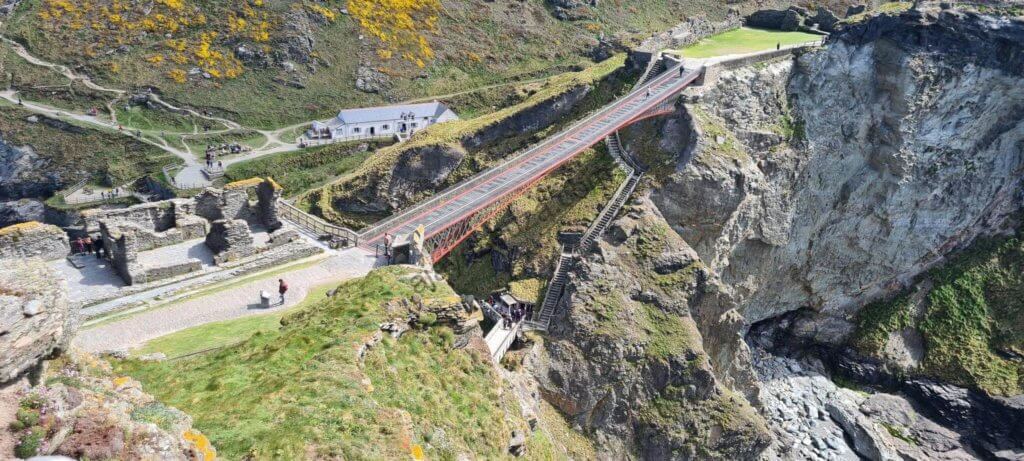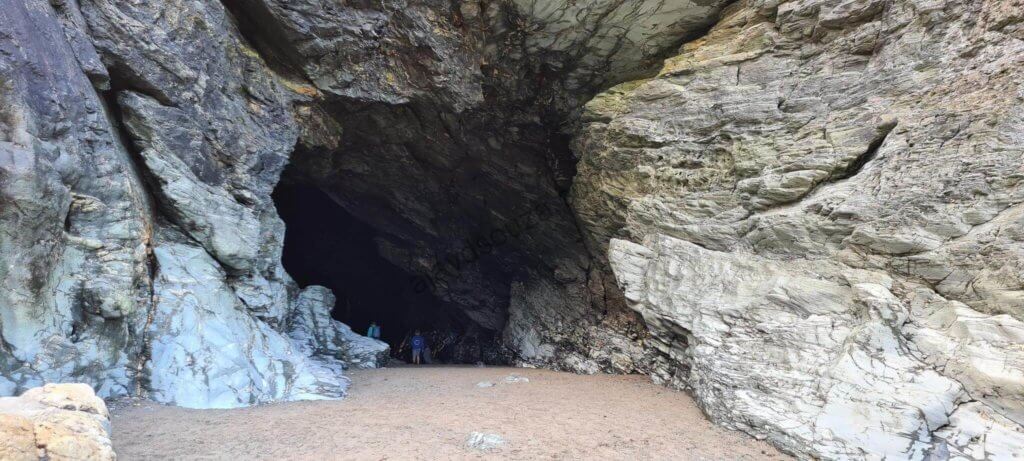 Lanhydrock House
Later during that week, we visited Lanhydrock which is a late Victorian country house with beautiful gardens.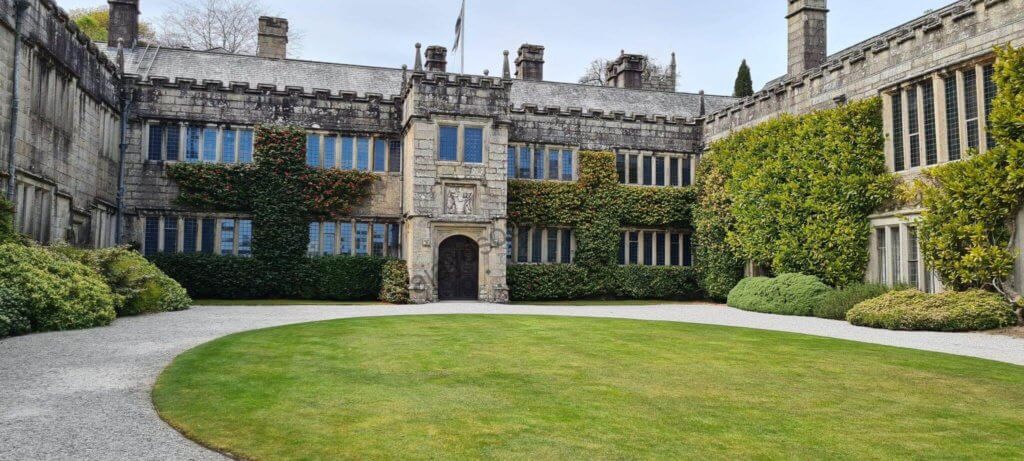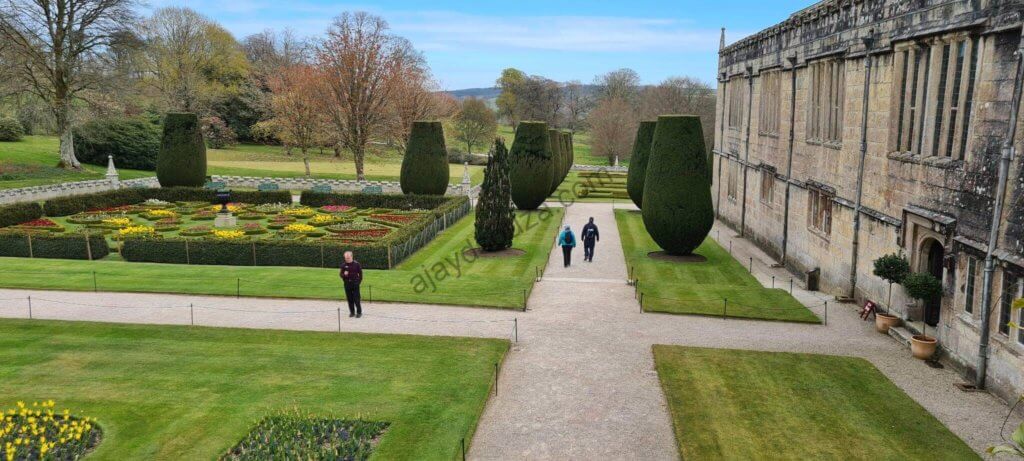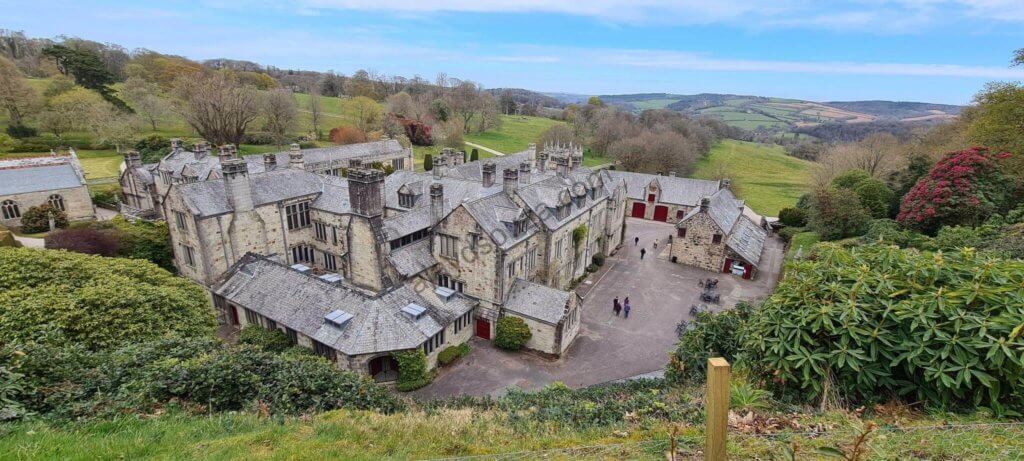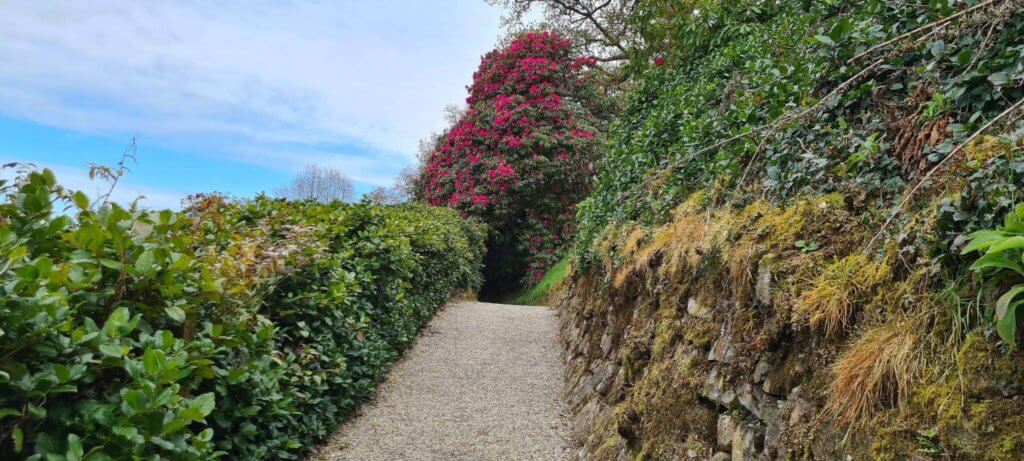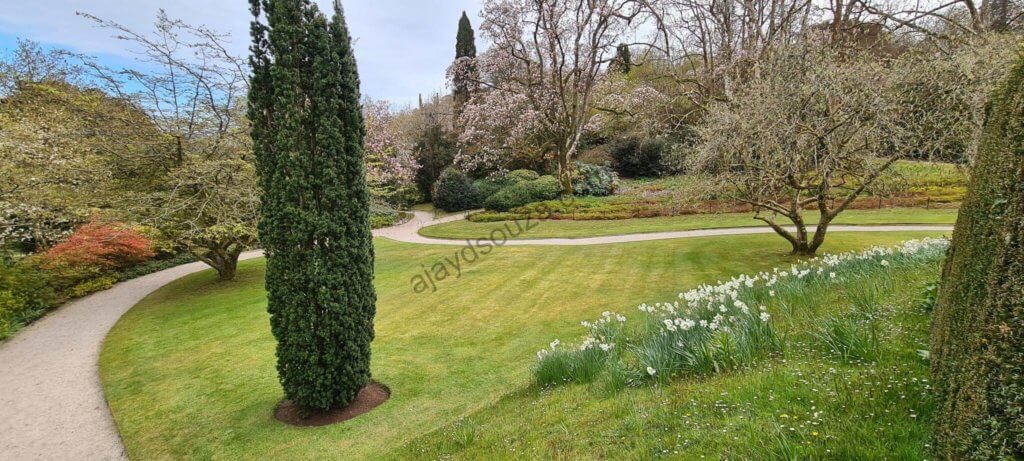 We drove out one morning and planned our entry just before lunchtime. The best way to start a tour is by eating. You do need energy for long walks, don't you?
We strolled around the estate which is not a flat plain as you can see from some of the photos above. It was beautiful and quiet but we did get tired after a while and so we made our journey back, including the very long walk back to the car park.
The Journey Back
We retraced our steps and even stopped at the same Shell pump and then at Stourhead. The latter was empty compared to the week earlier as the Easter school break had just finished.
And then it was back to work the next day, although work wasn't too far behind during the holiday. All in all, it was a much-needed escape to the countryside and we covered well over 750 miles that week.