October 21, 2006
Got a Google Account? Join Orkut!

From the very beginning Orkut has been invitation based. Inspite of that the number of users has increased tremendously and today it is one of the most popular Social Networking sites.
I remember one and half year ago there were no Firefox Extensions for Orkut except for the Orkut oolbar and when I searched the other day, there are a good number. I got hold of Orkut Scrapper recently.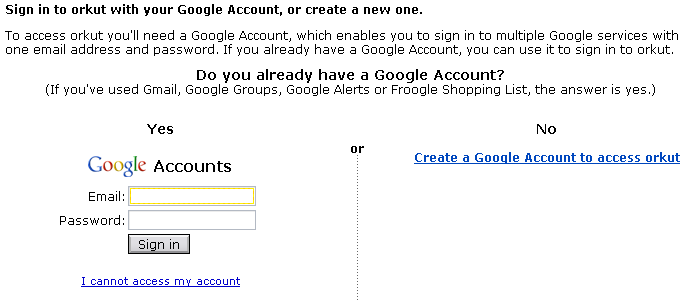 Anyway, back on topic, Google has finally opened up Orkut Subscription for all users. This means you no longer need to wait for an invite to get an account.
If you already have a Google Account, which is free to get, you can join Orkut.
Join Orkut now and check out my profile.
Found via TechBuzz
(Visited 13,230 times, 1 visits today)