Ashwina and I embarked on our annual visit to Mumbai and Pune on Feb 1. In 2018, we visited India in March. However, this year we decided to stick to our Feb schedule.
To Mumbai
We booked ourselves on premium economy with British Airways as this was the best deal we could find. Unfortunately, as I did the bookings in October, we couldn't take advantage of the reward flights and the Amex BA voucher. Speaking about reward flights, I feel that British Airways has gotten quite miserly about them!
I've always loved Heathrow Terminal 5 and we took advantage of my status to use the First check-in and security which opens up directly into the lounge! We got some food into our bellies before heading out to do some shopping at the Duty Free.
The flight was definitely one of the most uncomfortable ones I've been on. BA used an older plane on this flight which meant even the premium economy felt like economy. The food wasn't very great either!
We landed in Mumbai after a painful overnight flight to bright sunshine and a relatively empty airport. As a result, we went through immigration swiftly and waited a bit for our baggage before taking a taxi home.
In Mumbai
Saturday was a relatively relaxed day spent at home to recover, unsuccessfully, from the jet lag. We woke up early on Sunday morning to go for the 8.45am mass where we bumped into my old choir.
Ashwina had booked me a massage with Kaya Kalp at the ITC Maratha near the airport. This was a long time pending and both painful and relaxing!
We went to meet Ashwina's friend Malaika and her husband in Borivali for dinner. With the amount of construction across Mumbai, travelling would have been rather painful if it wasn't for air-conditioned Uber cars.
Monday was mainly a bit of bank work with Mom and I went over to town to meet Gaurav on Tuesday. We had lunch at the Woodside Inn in Colaba. It has an interesting menu and I decided to get myself a nice "Goan chorizo" pizza and a fresh pomegranate juice.
I met Aditi on Wednesday at Madeira & Mime in Powai. Madeira & Mime is a gastropub and sits next to its restaurant cousin Mirchi & Mime.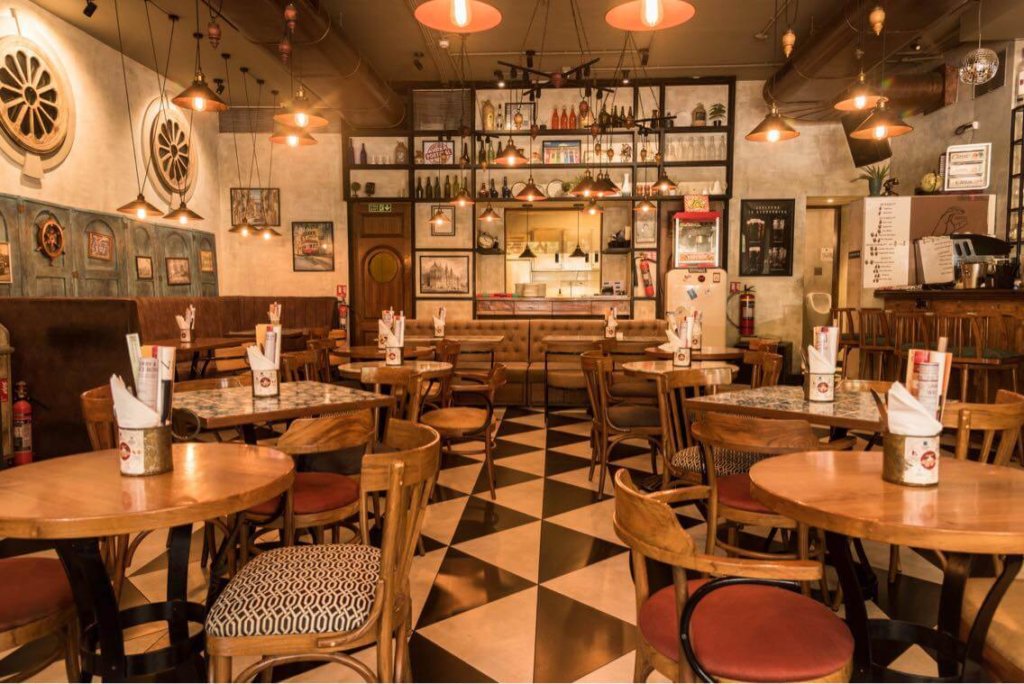 It is an interesting concept as most of the waiting staff are speech impaired. You order by either pointing at the menu (which is what we did) or attempting sign language. Aditi has Zomato Gold which is a fantastic concept here in India which allows you to get either 1 complimentary dish or up to 2 complimentary drinks. Madeira & Mime accepts the latter so we took advantage of the 2 cocktails each. The only thing I didn't enjoy about the place was the exceedingly loud music which required us to shout instead of talk normally. However, the evening was good fun and we chatted till late.
On Thursday, Ashwina, Mom and I went to Bandra to meet my grandmother to chit chat. As usual, she fed us with goodies and we brought some sheera home for Ashwina to feast on.
While Ashwina went off to meet a friend after this, I returned home with mom to happily relax the rest of the evening.
To Pune
On Friday morning we set out to catch a 10 am flight to Pune. We were a bit worried about our flight given all the problems surrounding Jet Airways, but the entire journey was efficient and comfortable. We landed ahead of time in Pune and booked an Uber to take us to Ashwina's place in Pune.
Our Pune adventures shall follow in the next post…
(Visited 284 times, 1 visits today)