If you are looking for help in getting an ECNR, documents required, countries you need it for or for any thing else, this is NOT the place to ask. So, your comment below will not receive a reply.
One thing that pisses me off the most is the lack of organization. And government "organizations" are known for this.
I have to get the Emigration Check Not Required (ECNR) stamp on my passport.
Emigration Check Not Required [ECNR] stamp is not required for visiting Bangladesh, Pakistan and all countries in Europe (except the Commonwealth of Independent States) and North America. Protector of Emigrants can grant emigration clearance to certain categories of skilled/semi-skilled workers for a period of six months if application is made through authorised recruiting agent and there is a valid employment visa. In case, the person concerned is leaving the country for non-employment purposes, he can obtain suspension from emigration clearance for specified country and for the specified period from Protector of Emigrants.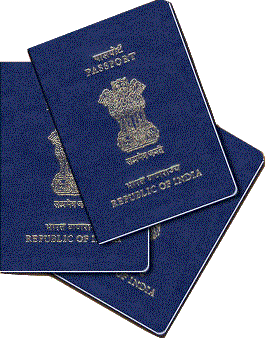 As detailed on the website, the documents needed for ECNR are photocopies of your passport, attested photocopies of the "proof" that you are eligible for ECNR, in my case I'm a Graduate and originals of the same to show.
Firstly they don't mention who needs to attest it. Only when you enter the passport office do you come to know that these need to be self-attested.
This is still managable. However, what is not managable is when you need extra documents.
On reaching the counter I was informed that I needed to have my Marksheet and I also need address proof.
I find both these requirements extremely stupid.
For one, proof of being a Graduate is the Convocation Ceritificate from the University. You only receive this if you are a graduate. Is a marksheet required in this case?
The only way to get your passport is after your address is verified and you go through a Police Verification as well.
For the ECNR, you have to submit your original passport to get stamped. Your address is clearly written on it. Why do you need address proof?
What's even more stupid about the system is that the Ration Card is not sufficient address proof. It has to be accompanied by a bank statement or some other proofs.
I found out that these discrepancies, lack of information and total mismanagement are a bane for many visitors to the passport office. I came across atleast five to six persons who had to go home and come the next day because they fell short of these unneeded documents.
Well, it happens only in India! X(