Seems like I seem to be boasting about my blog the past few days. Well, I have reason to 🙂
I wrote about being No. 2 on Sitescore about two weeks back.
Since then I hovered around 2-4. Today I was genuinely shocked and extremely delighted to see ajaydsouza.com at No. 1!
As usual, saved a screenshot for myself.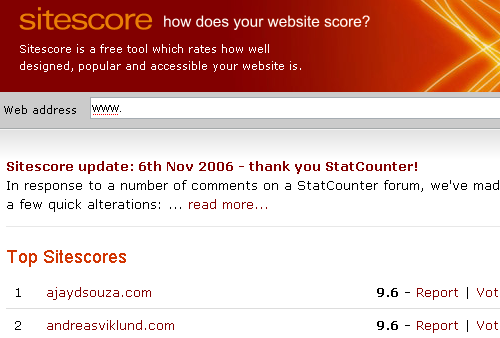 I'm followed in the number 2 spot by Andreas, who without doubt has an excellent website.
What is your score?
Calculate and let me know.
(Visited 150 times, 1 visits today)