I've been a very long time user on WhatsApp. While I can't remember the exact date I signed up, I reckon this was probably around 2013, before Facebook acquired it for an eye-watering amount. For me, it was also an eyebrow-raising acquisition as Facebook has been a data-gathering platform since forever. However, WhatsApp remained outside Facebook's universe which gave me comfort.
Back in 2016, WhatsApp changed its terms and conditions to allow it to share information with Facebook. Users were allowed to opt-out from this and I know I did. I verified this by requesting my account info and checking this section called Terms of Service. Note the setting "Data sharing opt-out" is Yes.

You can request your account info by going to WhatsApp Settings > Account > Request account info.
About 10 days ago, WhatsApp started prompting its users globally to accept a revised set of terms of service stating that you would not be able to use WhatsApp if you didn't accept this by February 8. The issue this time is that you have no way to opt-out of the data sharing with Facebook. In the EU and the UK, this data sharing would not be used to "improve its products or advertisements".
Facebook has made me uncomfortable for years which is why I reduced usage, deleted albums and photos, and restricted my information to be only visible to me. I also do not use any of its apps and use it exclusively in Opera with all the blocking enabled! I had even disabled my Instagram account, which I deleted last week. What made me even more uncomfortable is the negative reaction of Facebook to Apple's requirement for privacy labels. It's not very surprising when you compare how much Facebook and its apps track!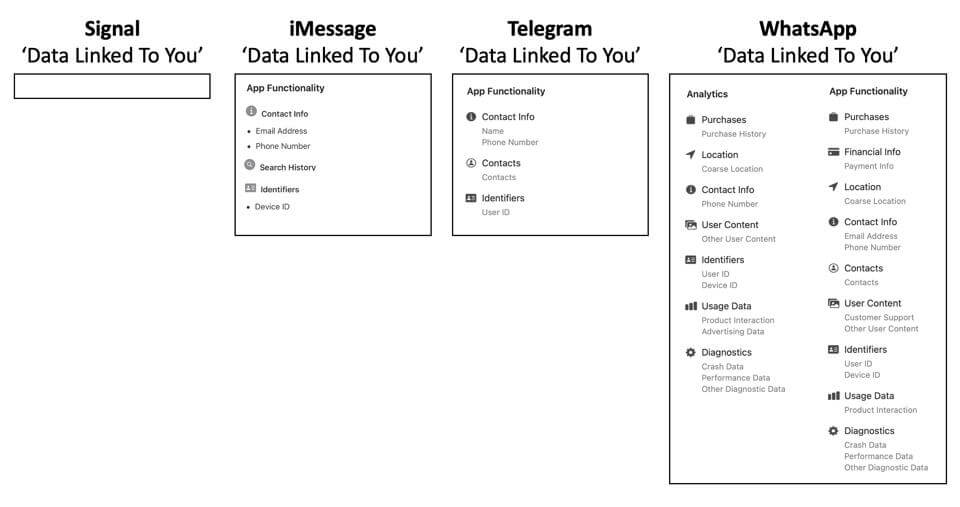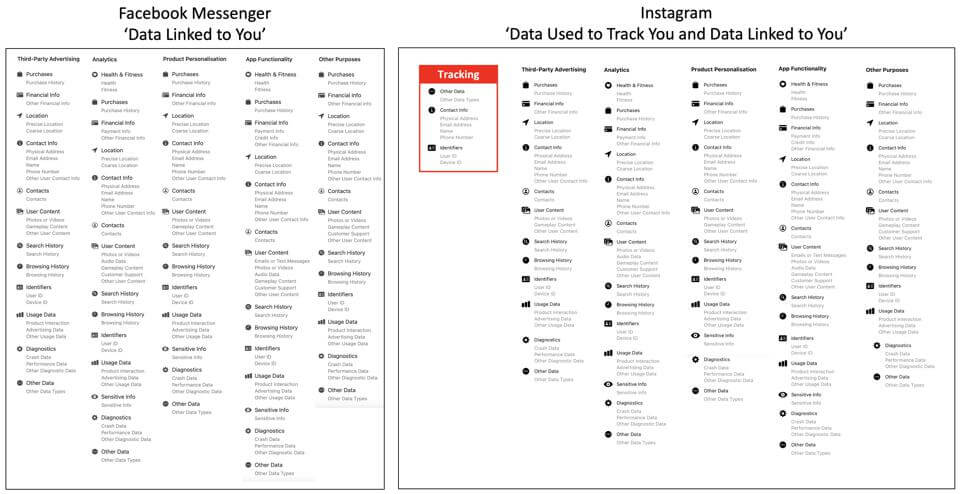 Facebook does have its uses. I currently use it for some groups and my several websites (including this one) have Facebook pages. Hence, I'll likely keep using Facebook but have now cleaned up most parts of my profile of any personal information.
Why Signal?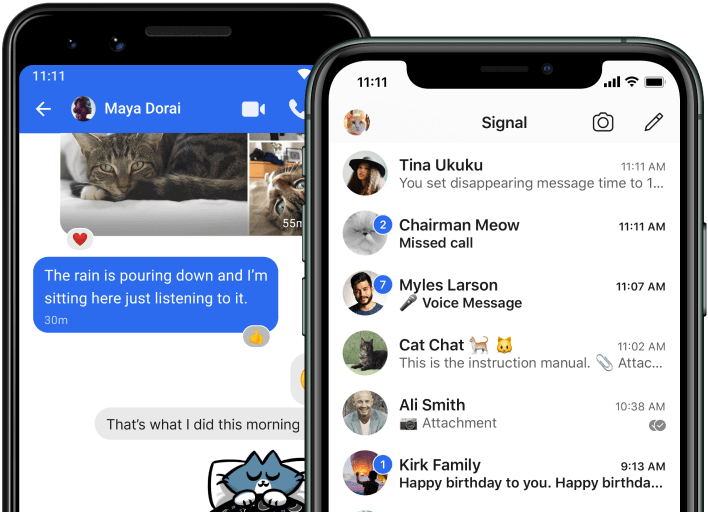 I've had my eyes on Signal for a long time, but could never switch as everyone I know used WhatsApp. These are the three main reasons why I've chosen to move to Signal.
Signal has end-to-end (E2E) encryption. Interestingly, WhatsApp uses the Signal Protocol for its E2E encryption. This means that all messages, video and voice calls cannot be read by anyone. Privacy isn't optional.
The app is owned by the Signal Foundation, which is an American non-profit organisation and is funded completely by donations. The app has no ads (just like WhatsApp currently), but more importantly, has no tracking.
It is completely open-source and peer-reviewed. It means that it is very difficult, if not near impossible, for them to sneak in unacceptable or undesirable code without making headlines!
Over the past week, I have convinced my family and several of my close friends to switch to Signal. This WhatsApp crisis has also helped one of the largest digital migrations in history which also means I have many more of my contacts also on Signal now.
What about Telegram?
I have had a Telegram account and have used it on-and-off but the lack of sufficient contacts on it made it an extra app I didn't need. However, I've seen a lot more users pop-up on Telegram in the past week. It has more features than Signal, a lot of super cool stickers and even a Secret chat mode.
However, Telegram is a cloud-based app and as a result, is E2E encrypted by default. E2E encryption only works in the secret chat mode. Telegram does claim to be more secure and even offers a bounty programme if you can decipher Telegram messages. As the encryption is handled by Telegram, you are trusting that they will never read your messages, even via some kind of software.
I'll likely use Telegram with my contacts who are not on Signal.
"I don't think my data is important"
I've heard multiple variations of this statement which has shocked me. Many of whom have told me this believe that their metadata is worth nothing. Others believe that it is the cost of using a free service. Unfortunately, I don't see WhatsApp launching a paid service that doesn't scrape and share all your data!
I've been a staunch believer in privacy, which might be ironic for some who have read my personal posts over the years. However, what I post here (or anywhere) is my choice and I exert full control over what is shared.
I do not believe that Facebook and its products give me that choice unless I choose to discontinue their usage.
Closing remarks
WhatsApp has now pushed back the date of accepting the policy changes to May 15th. It has also attempted to clarify the changes – by repeating that messages and locations shared by us cannot be read my WhatsApp (Obviously! These are E2E encrypted). It has also suggested that those concerns were rooted in "confusion" and "misinformation". However, what it has not said is that it will not implement this controversial changes!
This means that you have three more months before you have to accept the new policy update. This also means that I have another three months to convince all my contacts to switch to Telegram should they wish to keep in touch.
(Visited 718 times, 1 visits today)