I've released Knowledgebase v1.2.0 with a new settings page that allows you to change the permalink slugs. This now gives you the flexibility of having specific settings that work best for your WordPress blog.
Besides this, there have been several updates, code cleanups and bug fixes that make this a version you just have to try.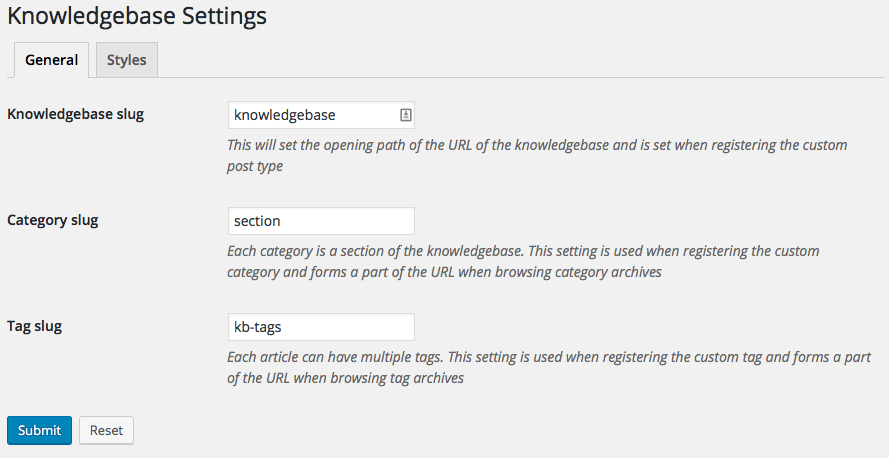 Complete details of this release are on the WebberZone blog. If you're looking for support, please create a new post in the support forum.