Went off to watch Ladder 49 with James, Amita, Melita and Joel at Fame Malad in InOrbit Mall (my third journey there).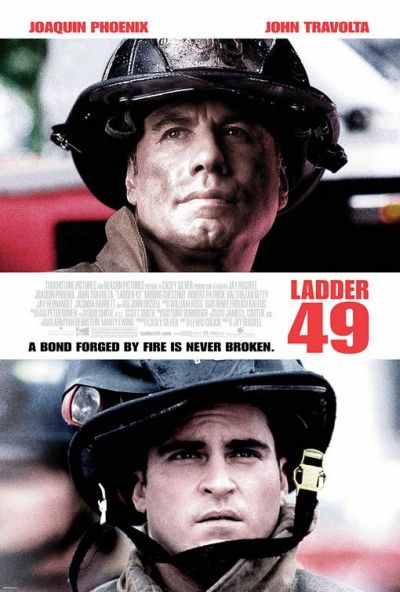 Had plans for Collateral, however we couldn't make it in time. Was a bit sceptical about Ladder 49, but the movie turned out to be rather good.
Ladder 49 tells the story of Jack Morrison (Joaquin Phoenix), a fire fighter under the guidance of Captain Mike Kennedy (John Travolta).
The story begins with Jack on a fire-fighting rescue mission within a burning building, where he gets trapped. Under such extreme circumstances, Jack reflects on his life. His journey down memory lane begins ever since he joined the Baltimore fire station, his journey up the ladder into a seasoned fire fighter, the sacrifices he makes, his trials and tribulations, his struggles and successes.
A rather touching tale, with an sad, but hope-filled ending.
The movie kept us laughing at times, and in tears at others. John Travolta is amazing as usual. Joaquin does an very good job as the protagonist.
This is a movie I didn't regret watching.
Had to go back home after the movie to continue the cleaning work. We got painting going on at our place for the next three days and I am off to Lonavala for the training program. So, sadly will be disconnecting my darling PC until I return on Wednesday.
Will come to know my department tomorrow. Hopefully, I get what I want.
(Visited 295 times, 1 visits today)