It isn't often that one gets to live in a lighthouse. Ashwina wanted to find out what it feels like to live in one. So, to celebrate her birthday month, she booked us into the Lighthouse Keepers' Cottage at Lynton, Devon.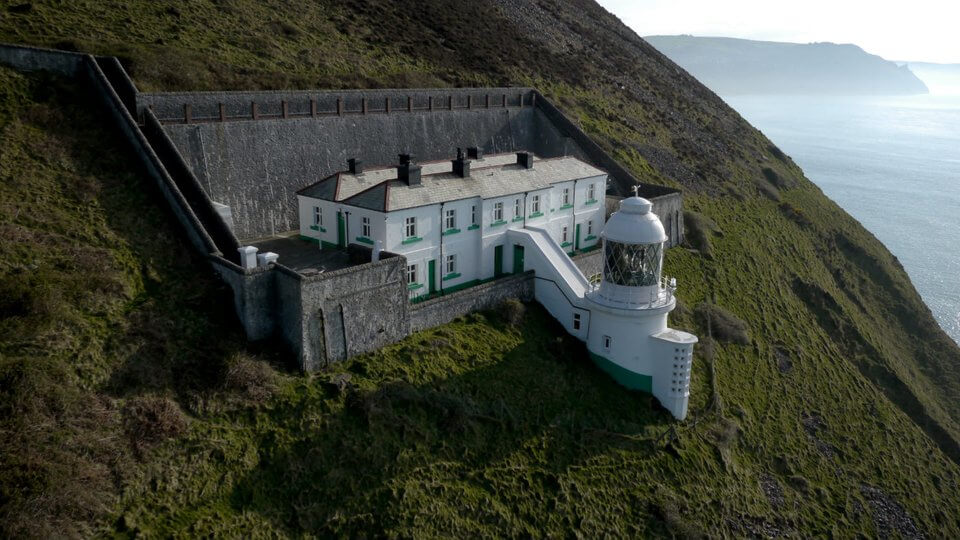 Getting to the Lighthouse Keepers' Cottage
The Lighthouse Keepers' cottage is perched on the edge of cliffs in splendid isolation with unrivalled views of the Bristol Channel. On the remote and impressive Foreland Point, the most northerly point in Devon, the cottage sits partway down the cliffs alongside the Lynmouth Foreland Lighthouse that was built in 1900.
If you managed to get all the way down to my New Year post, you'll have read that Ashwina and I are learning driving. I've made significant progress having driven comfortably across the narrow and wide roads of London. But, we're still a bit away from getting our driving license. And, even if we did, I doubt that we would drive down this cottage.
We took the GWR service from London Paddington before noon and changed at Exeter St Davids for Barnstaple. Coming here reminded me of our last trip in August 2016 to Lynton, a few miles from this place. From Barnstaple, we booked a taxi to bring us up to the cottage – after a brief stop at the PC World to pick up a USB C cable for my Samsung Galaxy S10 plus.
The drive down from Barnstaple is a little over 20 miles. On reaching the "private" access road, we encountered a more beautiful landscape. But, also several sharp hair-bend roads. This narrow road culminated in a spectacular view of the lighthouse and the cottage beside it.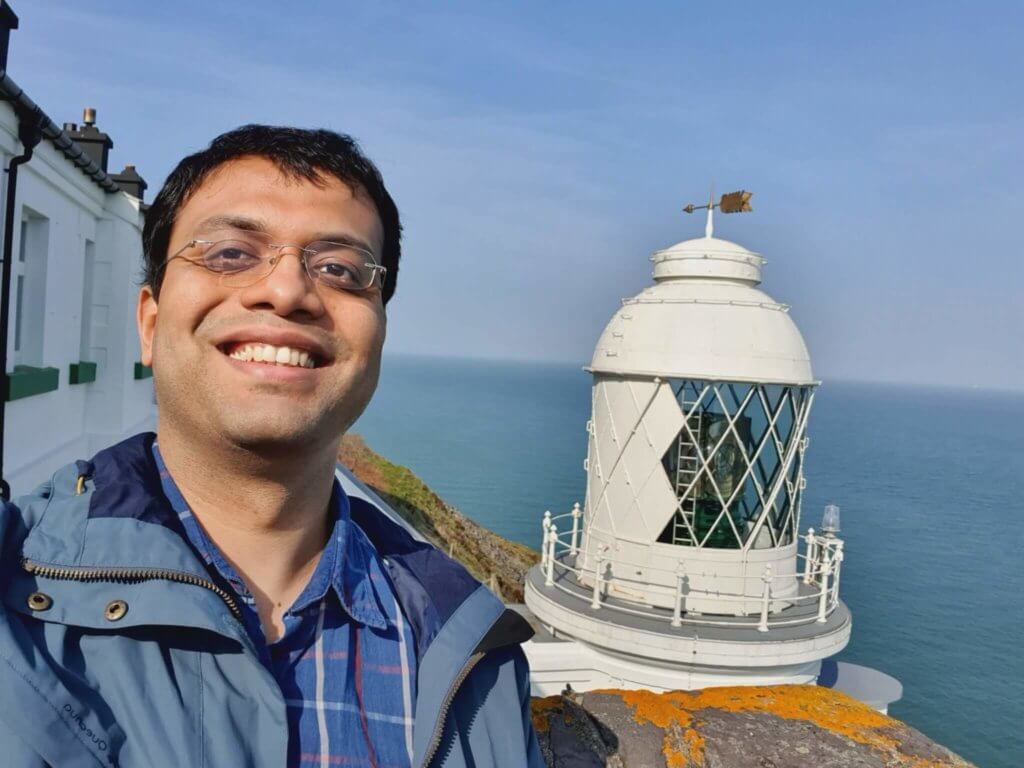 Tesco didn't let us down!
For the past several years, we have booked our groceries from Tesco to be delivered a few hours after we reached our holiday cottages. We did that this time as well but didn't account for the hair bends.
We received a call from the Tesco delivery person (Mark) who asked us to find our way up there with our car as many others in the cottage do. But, when he heard that we didn't have a car, he started making his way down the long winding path. At the same time, I started my journey up to meet him halfway. Only when I met him, I realised that I could never fit everything in the little suitcase I was carrying.
He carefully made his way down with me right up to the cottage, even bringing the crates down the huge flight of steps to the cottage. We were extremely grateful to Mark because without his kindness, we would not have had enough groceries to last us our holiday.
After he left, Ashwina kindly fixed us some ham sandwiches while I put my legs up to get some rest. I also finished watching The Highway Men and a few episodes of The Umbrella Academy on Netflix. And, of course, composed this blog post.

And the holiday begins!