If there is a Part I, there has to be at least a Part II. What I didn't mention in the last post was how big the cottage was. We knew this place sleeps 10 people between the 6 bedrooms. Besides that, there are several other rooms across two different floors.
One of our favourite rooms was the one with the ping pong table. It has been a while since we have played table tennis and the bad weather gave us a lot of time to hone those skills.
The weather throughout our holiday was pretty lousy with cold weather, strong gusts of wind, rain and even some snow showers. We spent a lot of time indoors. I did blog, code and binge-watched. I finished watching The Umbrella Academy and OA Season 2. Ashwina caught up on her reading and cooked up a storm!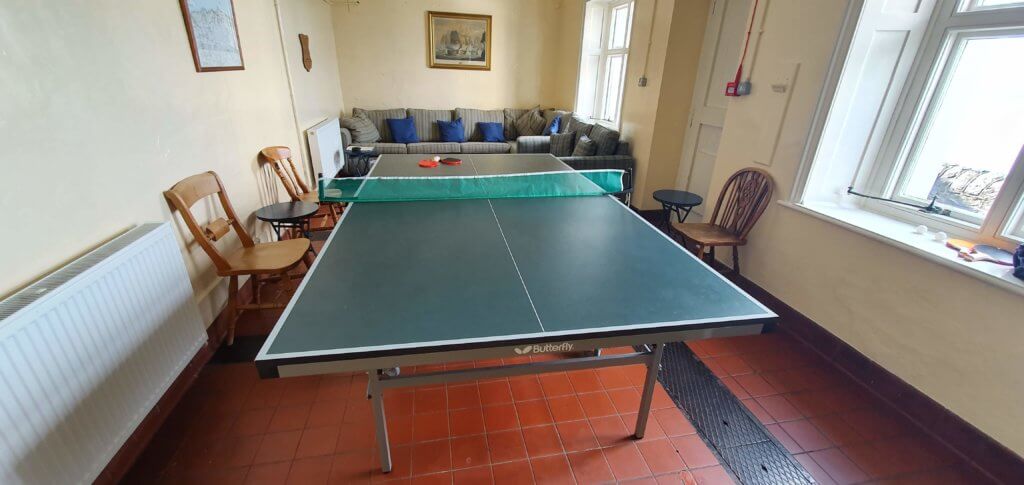 But with views like these, who can complain: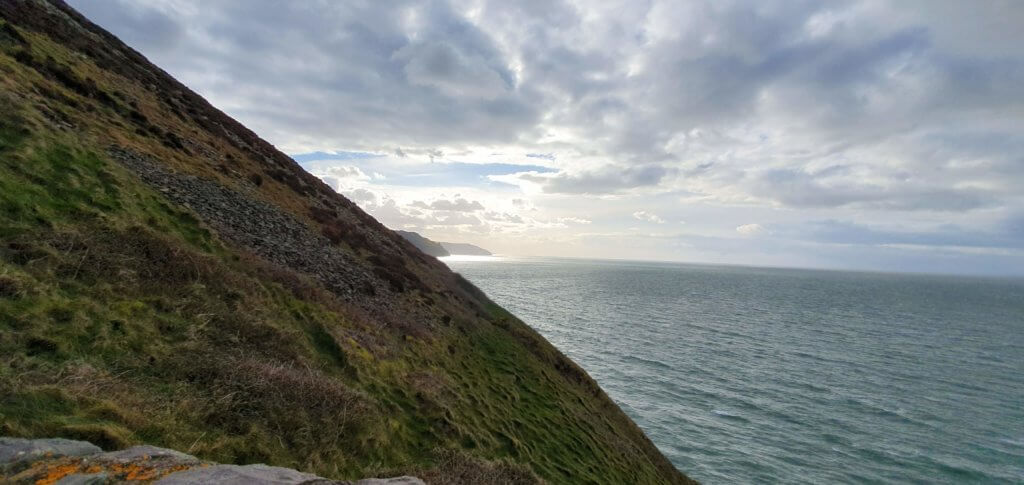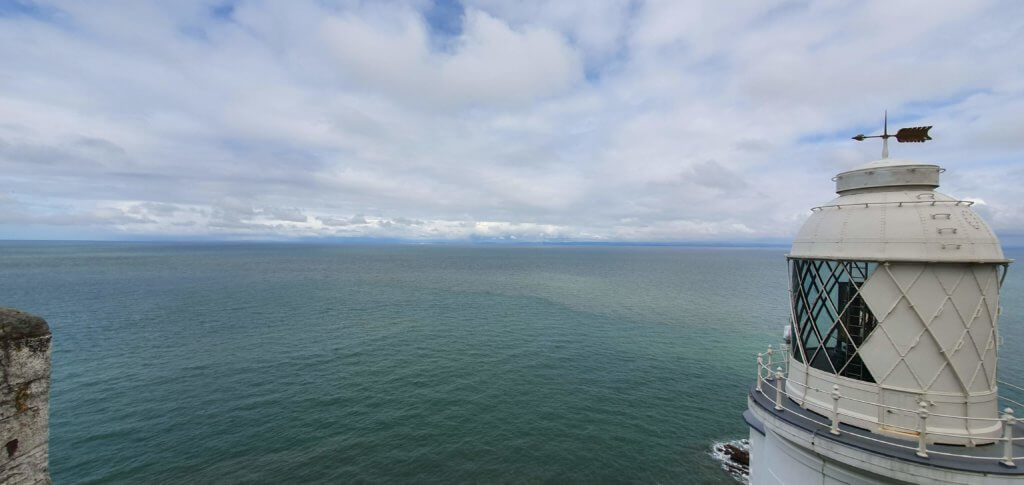 A short walk in the countryside
The rains let up a bit on Thursday morning. So Ashwina and I left the house for a very short walk. We ended up walking a lot less than I had done on Monday when I went up to meet the guy from Tesco.
The walk was awesome in spite of the occasional drizzle. I ended up using my Samsung S10+ in full force taking nearly 90 photos. Really love the wide lens. Here's a sampling of photos from our walk.
Looking into the sun

An adorable coastline

When it rains…

Selfie time!

A ray of light

All shades of blue and green

The lighthouse in the distance

Ashwina and a lighthouse

58 steps down to the lighthouse
The journey back
We had booked the A1 Taxi service from Barnstaple and also booked them back to Barnstaple. We left the cottage at around 10am i.e. checkout time to catch the 11.43am train from Barnstaple. I got my exercise for the week by going 174 stairs up and 116 stairs down with weights – I'll let you figure this out!
The train journey home was uneventful. The choice of food in First Class has reduced over the past few years, although coffee remains good. I managed to get in a few hours of work.
Finished off the evening with a burger from Five Guys. I have my driving class tomorrow before Ashwina's and it has been coming along excellently – a cocky novice she calls me! Well, hopefully, I manage to finesse parking tomorrow.
(Visited 499 times, 1 visits today)