It's been over three weeks since my last post. Lack of time and interest have been solely responsible for this. Lot's has happened in the last few weeks in additionaly to my usual routine.
Work has been excellent. I have completed over two months in Larsen & Toubro and we now have our induction program going on, where we have been learning a real lot about everything that ASC does.
Am not in the mood to post a really long post, and I don't remember all the dates well, so will just briefly list out everything that I have done in the last few weeks.
Went off to a vendor one Friday in connection to the PCB I was using. Couldn't make it back for lunch in time, so we had to eat out.
Payed a visit to Melody in relation with her company website Mediacenter. We are working on a brand new look for the site and have finished a good amount of work on it.
Also went off last week to watch The Village, the brand new movie from M. Night Shyamalan. Heard both sides of the movie, and so just decided to watch it for myself. We went off to Fame Malad at Inorbit. Must same, I was rather impressed by both the theatre and the shopping mall. My new haunt?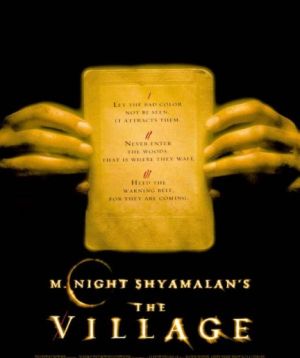 Now back to the movie. Characteristic in Shyamalan style, the movie was slow but interesting.
'The Village' depicts the thrilling tale of an isolated town confronting the astonishing truth that lies just outside its borders. At first glance, this village seems picture perfect, but this close-knit community lives with the frightening knowledge that creatures reside in the surrounding woods. The evil and foreboding force is so unnerving that none dare venture beyond the borders of the village and into the woods. But when curious, headstrong Lucius Hunt plans to step beyond the boundaries of the town and into the unknown, his bold move threatens to forever change the future of the village.
Can say I did enjoy the movie quite a bit.
Had a party on the 30th of September to celebrate the joint birthdays of U. Conrad and Havilah. Had a good time there, but sadly had to get home as I had to work the next day. Thankfully, this year Christmas and New Year are both Saturdays. So, hopefully I party Friday night.
Also went for a program in church last week. It was conducted by Fr. Felix D'Souza and was in an effort to educate persons of various organizations in my parish on working for the betterment of our parish. It was followed by mass and then lunch.
On the computers front, Melody's site Glorify God went down along with the server. Have her site hosted at WebberZone. Anyways the site and community is up. Registered an email service with Godaddy, in order to ensure that her official email runs even when the site server is down.
Also, placed the order for my new computer. A really cool high end system. Couldn't yet afford the 8-channel speakers I had in mind. Will probably go in for them a few months down the line.
That's about all that I have been done. Got rather good news yesterday. I along with a few others will be going to Lonavala for three days from 25 October to 27 October for training. It's the same place we went for our orientation program when I just joined L&T. Should be fun.