Missed day 09 because I was late for the bus and wasn't able to snap a pic. However, didn't miss that much, as Day 10 wasn't a disappointment at all.
Manhole 1 has broken still further. There is nothing left of it.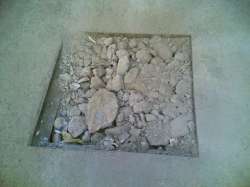 Manhole 3 has worsened still further thanks to road work just adjacent to it. What surprises me is that there was no work being done on Monday and yesterday (Tuesday) morning, the road was all dug up :O Do they work fast or what!
Pics below for you to see.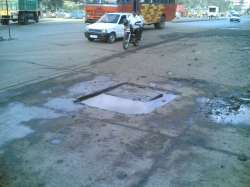 Do you folks also have similar scenes in your neighbourhood? Tell me about it.
(Visited 121 times, 1 visits today)