I couldn't stop laughing when I watched Pink Panther three years ago. I expected the very same from Steve Martin this time as well and I wasn't disappointed.
Steve Martin returns to play the brilliant bumbling detective Inspector Clouseau in Pink Panther 2. The movie begins with the Tornado having stolen treasures from around the world. In order to capture the Tornado, the countries of the world form the "Dream Team" of the most brilliant detectives. Without doubt, our Inspector Clouseau makes it to the Dream Team. And, the laughter continues!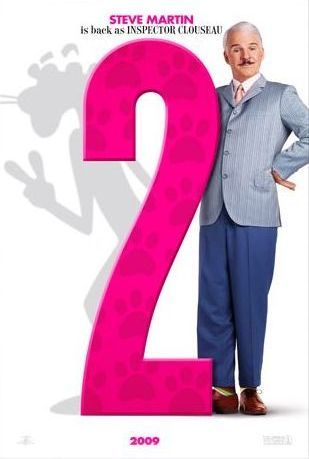 The jokes are great, but what really takes the cake is Steve Martin's acting. The scenes are very well done and the theatre was wild with laughter 😀
Aishwarya Rai really stands out in the movie. She was the only one who couldn't act! I really wonder why they cast here! Did they run out of actors?
Also, the story line left a lot to be desired. The end was rather predictable. As usual, the movie was only worth the laughter you get out of it. Otherwise, well, there was a lot to be desired.
My Rating: 7/10
Have you seen The Pink Panther 2?