I booked my tickets to come to Mumbai last month, when my plans for a trip to the USA and Canada fell apart due to my crazy work schedule.
My past two trips have been on British Airways, but this time I booked tickets for our very own Jet Airways. I booked a cab to the airport and reached Heathrow Terminal 4 with time to spare. I must admit that I missed the awesomeness of Terminal 5.
The flight was very comfortable, though I did feel the service was all over the place. The flight was a good 10 hours with minimal turbulence and I did catch up on some sleep and three movies, viz. The Lincoln Lawyer, Rio and Pay Check.
I prefer landing at Mumbai Airport over any other airport in India because of the really quick immigration counters. During my last trip to Bangalore Airport, I spent a good amount of time waiting to get through immigration and then had to wait for my baggage. This time it was only the wait for the baggage that I had to handle. What can be improved is the pre-paid taxi desk at which I had to wait nearly 20 minutes.
Now, I need to book tickets for my trip to Mumbai in December. And, the prices are already over the roof!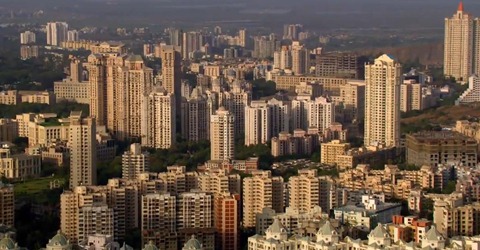 I began my trip in Mumbai by going for Sunday mass in my church. It sure has been a while… Sunday continued to be a very quiet day with me spending the rest of the day at home.
August 15 is the Feast of Annunciation of Mother Mary as well as India's Independence Day which we love to celebrate 🙂 The day began quietly with mass in the morning and lunch at home. Mom and me went over to my Grandmas place. I also met up with Cloreisha after a long long time at Mocha Mojo in Bandra. Mocha's definitely has a whole new atmosphere now that hookahs have been banned in Mumbai. Another stupid rule after the "no serving alcohol to persons below 25". I am waiting for Starbucks to set up shop in Mumbai.
Dinner was back at my Grandma's place, who is always enthusiastic to order in! So, I had my first taste of Indian Chinese cuisine after a long time.
Last year, I had a very sad birthday stuck at work till 2am. This time was a lot different. I brought in the day with true geek style by redesigning this blog. I have a bit more website and WordPress work to do in the next two weeks.
Birthday lunch was with Ramya at Global Fusion in Bandra which is a place I will definitely recommend. The prices are a bit on the higher side and the place only has buffet. But, the food was really amazing and the ambience is pretty good.
Next stop was to buy me lots of really cool gifts at Shopper's Stop. I was definitely disappointed because I didn't find anything good at the sale. Managed a pair of jeans and some good Adidas deo, but the place was rather dry. I plan on visiting the one at Irla to see if I can find something good.
Spent the rest of the day at my Grandma's place followed by dinner at home. A quiet, uneventful day to celebrate my birthday.
Yesterday and today have been quiet days with some bank work that didn't happen and an internet connection that didn't work and lots and lots of rains!