Ok, not all of them, but a great chunk of them are. Alexa recently updated their Traffic Stats page to include country information as well as reach.
Though I am an Indian Blogger, this blog has nearly 40% of its visitors coming from the USA. My server logs show me around 50%.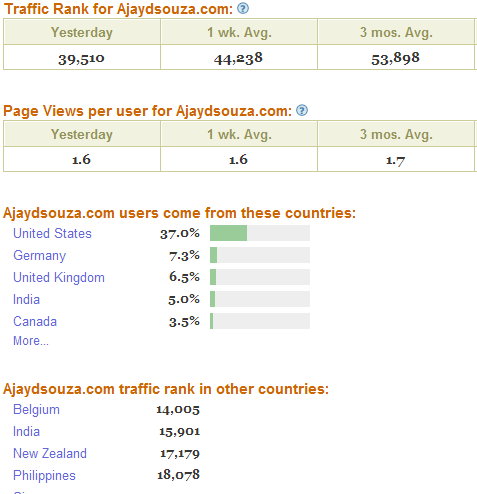 I am surprised though that the number of visitors in India are only 5% and are fourth in the list of countries. Guess very few of my own country members want to read this blog!
What did surprise me is the Traffic Rank which seems to be highest in Belgium at 14,000! India follows with around 16,000 which is some consolation.
Where are you from?