I'm back in London and the week has been busier than busy catching up on work. It's Saturday, so trying to find a time to finish this blog post. My New York diaries continued with meeting Sneha after nearly 10 years. She took me and Ashwina to ABC Kitchen which turned out to have some really good food in well-sized portions. Remains the best food I ate in New York.
After the failed attempt to view New York from Top of the Rock, we decided to try again. It seems like many others also had the same idea as we only got tickets for little over an hour later. We figured out getting some other things out of the way to kill time. Primarily taking a walk down 6th avenue to find our way to Grand Central Station.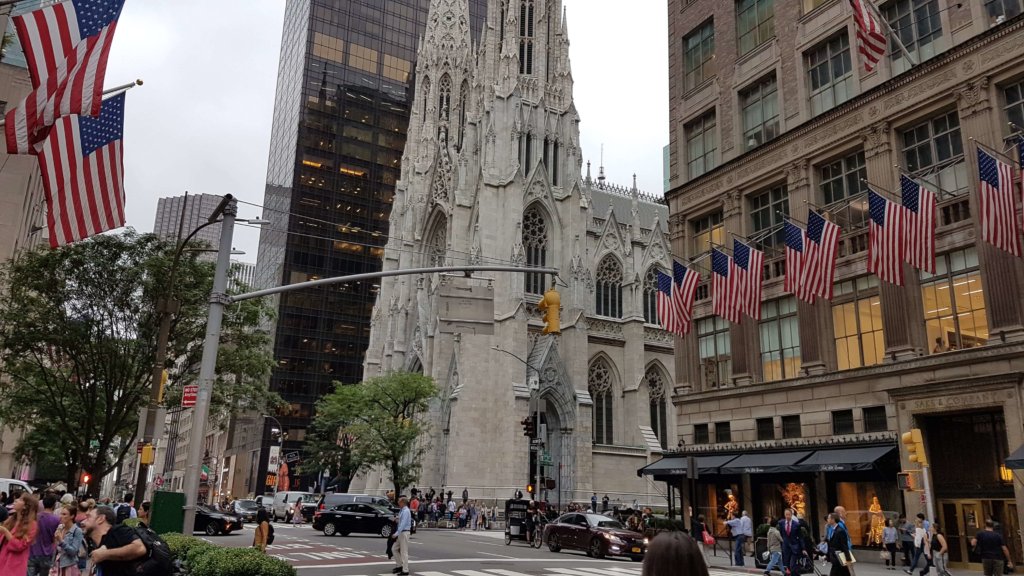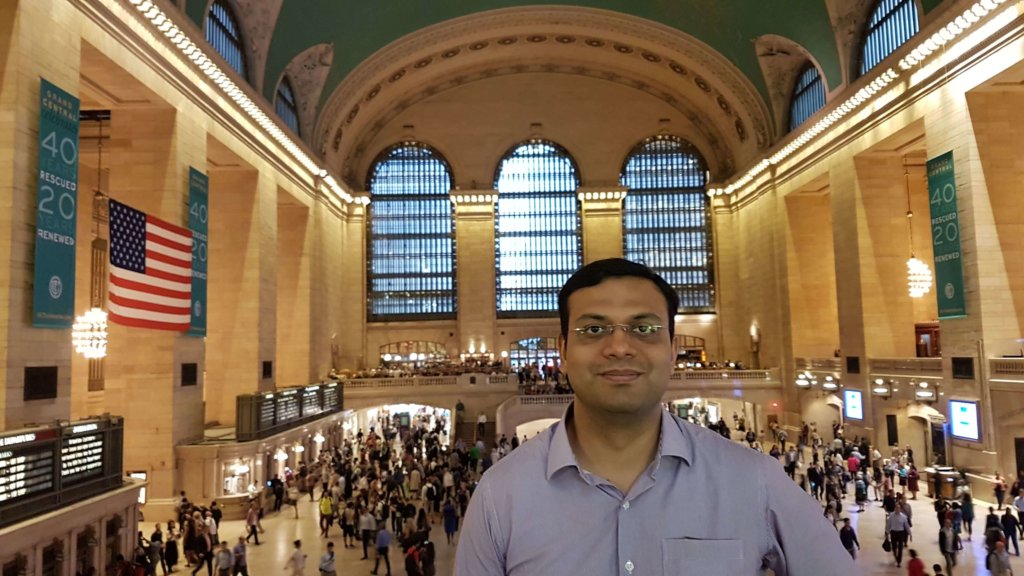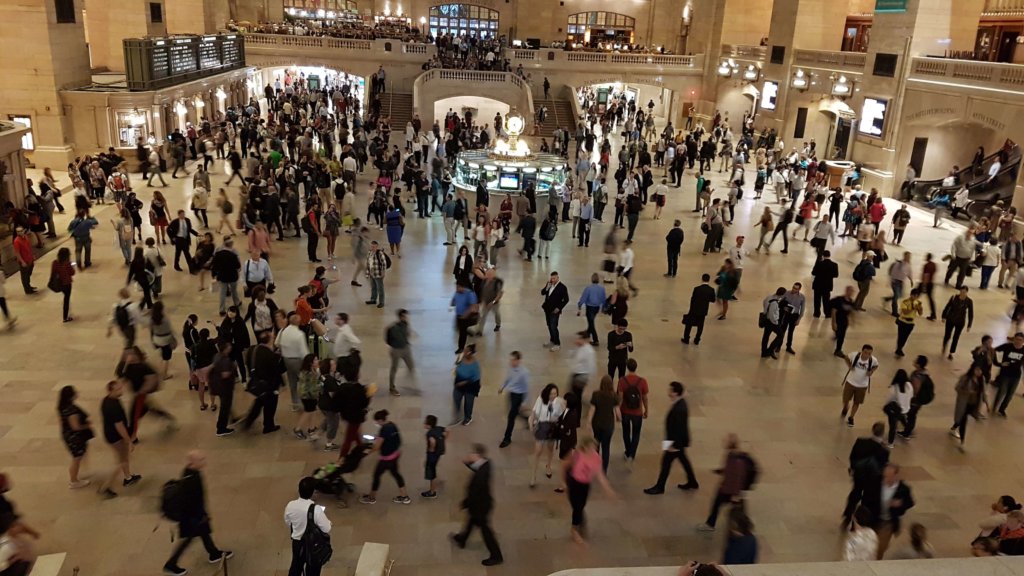 Grand Central Station is yet another landmark in New York that would be familiar to most people. This is why I was keen to visit it. It was late afternoon and we could see people rushing around just as I thought it would be. What I found innovative was the Apple store sitting on one balcony and a couple of restaurants on the other. We didn't spend too much time there but walked back slowly to the Rockefeller Center to make our way, in time, to the Top of the Rock.
Top of the Rock
The recommended place to enter if you already have tickets is via the big red carpet.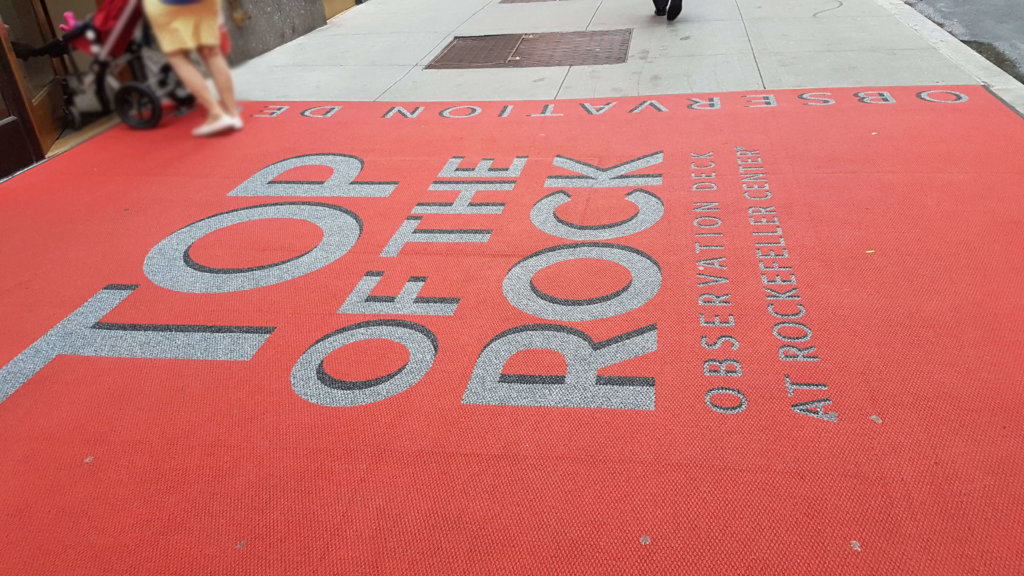 We were sent through a typical security screening and then made our way through a long winding route to the elevators that would take us up to the top. Just as we were about to board the escalators they announced that the visibility had dropped to 50%. We weren't going to get another chance at this, so we stood our ground as did everyone else and took the escalators to the top.
When we got to the top, we slowly realised that there are three levels. The lowest is where you enter, has balconies which are protected by glass barriers. The middle one is the broadest with balconies all around that are covered with glass. These give you the best views, albeit, blocked by glass. Yous till get some very good photos of the Empire State Building as well as a full view of Central Park. The top-most level is narrow but this one is unrestricted by a glass and so you get a clear view – especially if you want some nice selfies!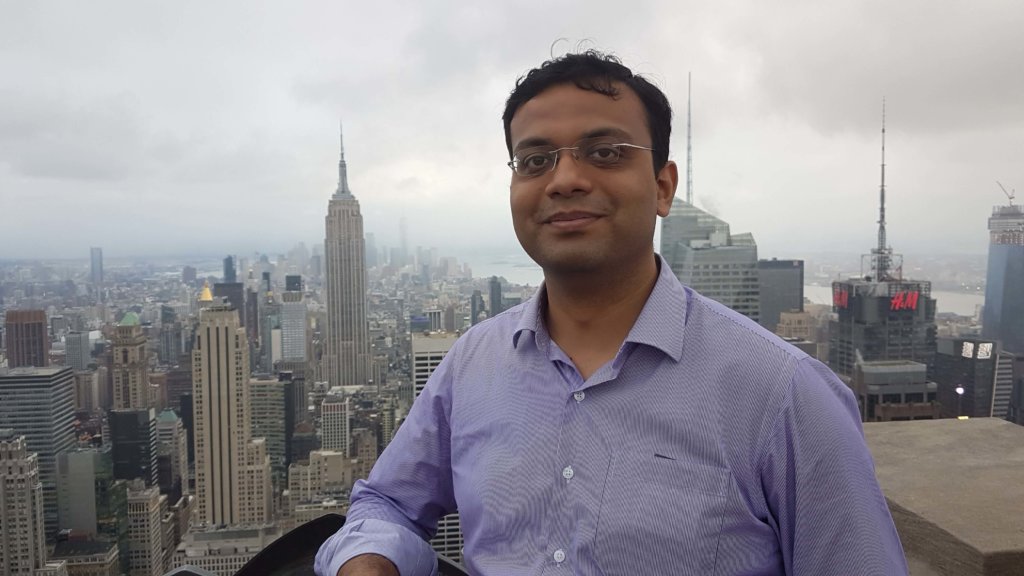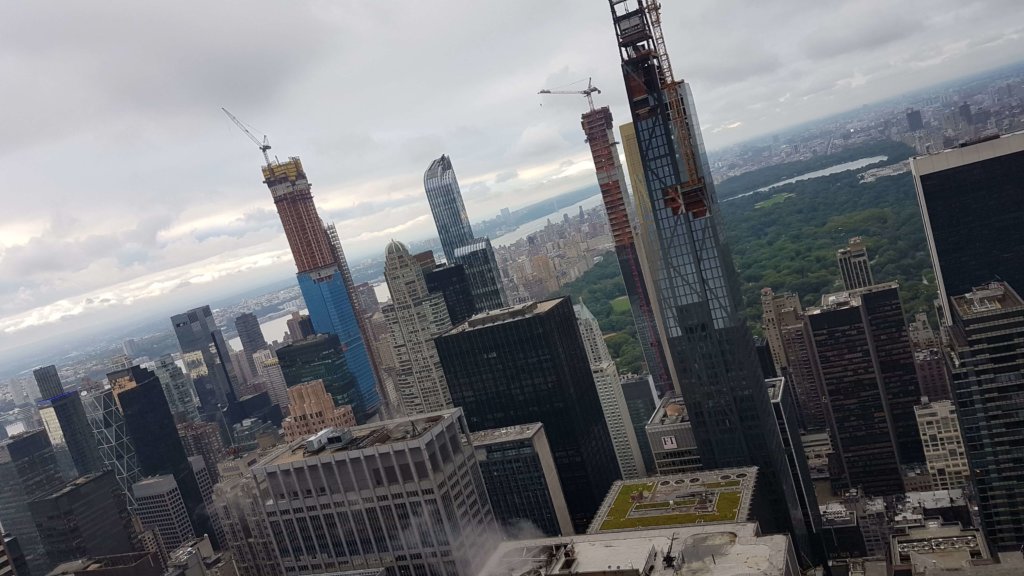 By the time we were done with Top of the Rock, it was late and we were exhausted. The apartment sounded welcoming, and so we headed to Grand Central once again and then went to the apartment.
One World Trade Center
I woke up Friday, got ready and headed out to meet Gautam Arora. The last time I saw Gautam was over 12 years back. He reached out on Facebook when he saw these posts and made me an offer I couldn't refuse. I met him at One World Trade Center, not the observatory but actually the 63rd floor which has some amazing 360-degree views. Always great catching up with old friends.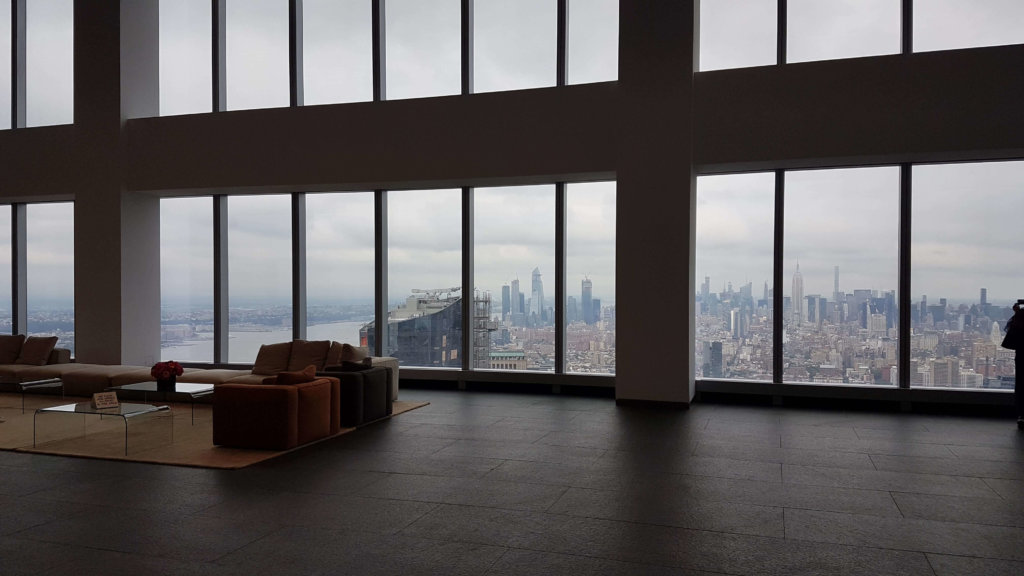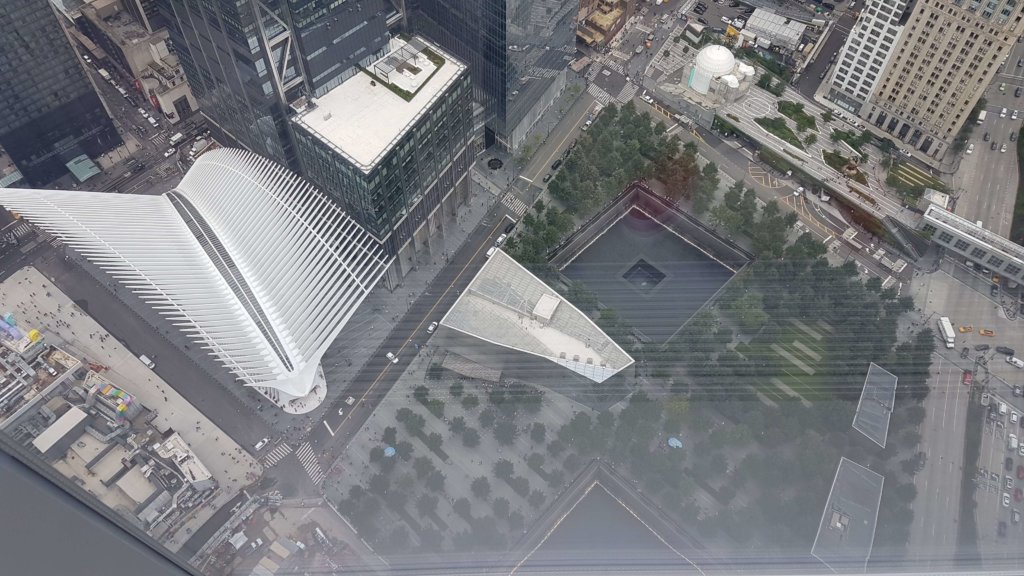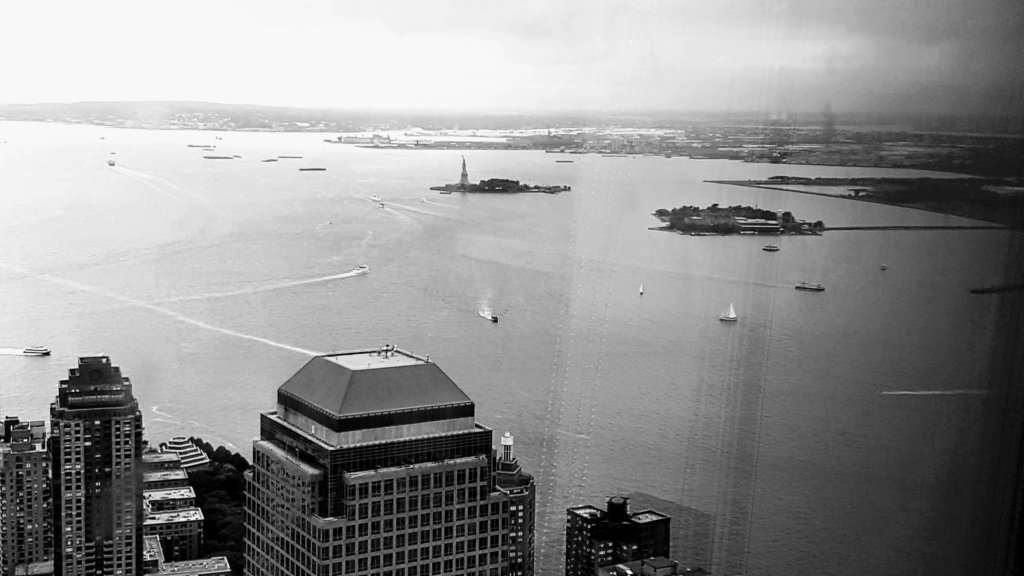 After meeting him, I head back to the apartment to pick up Ashwina so we could take a walk across the Brooklyn Bridge. But, that story is for another blog post.
(Visited 332 times, 1 visits today)