Having spent the first day in Toronto, we set out on Monday to visit Niagara Falls. Niagara Falls is less than a two-hour drive from Toronto and so can be visited in a single day.
However, my dad got a good deal with the Sheraton Hotel in Niagara Falls so we decided to bunk there for a night.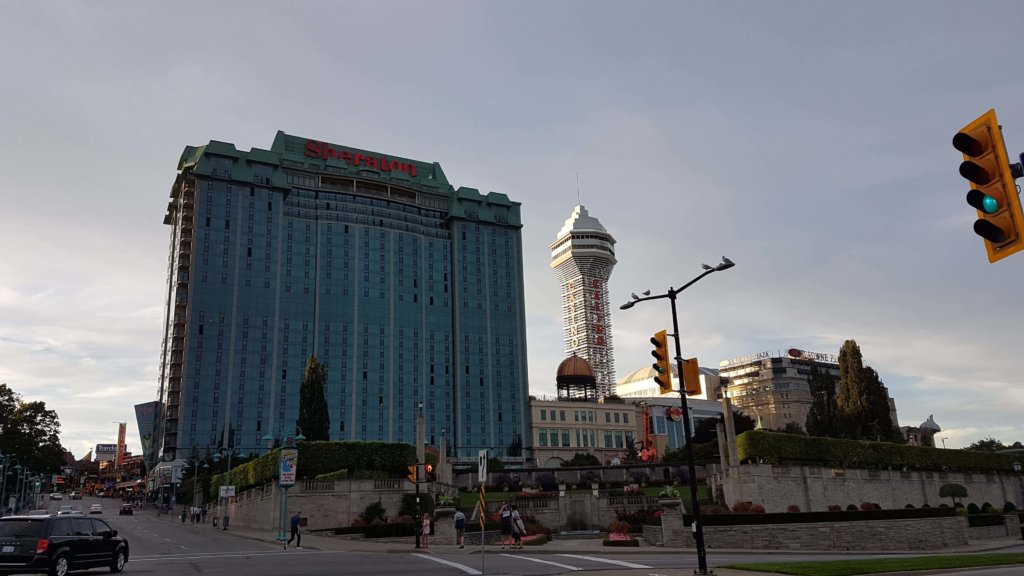 We grabbed lunch in Toronto before heading over to Niagara Falls. Niagara Falls clearly is a busy town by the falls complete with several eating joints as well as a casino.
Walking by Niagara Falls
We settled into our hotel rooms and then headed down to take a walk along the falls. You only fathom how powerful the falls are when you hear them roar. Although the larger falls are located on the US side of the border, you have a much better view of the falls from the Canadian side. On the US side, they have built an observatory made of metal that lets you see the falls.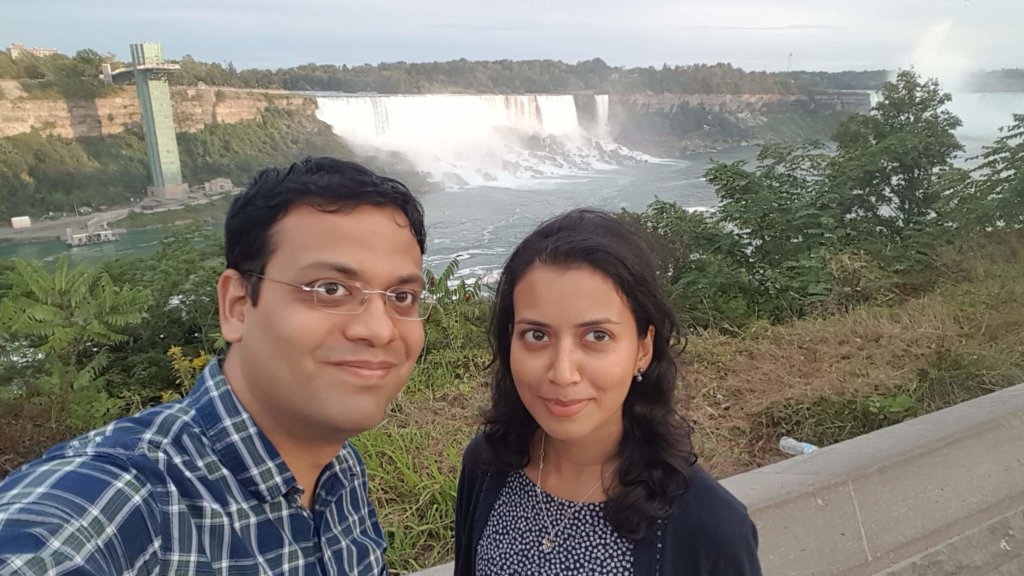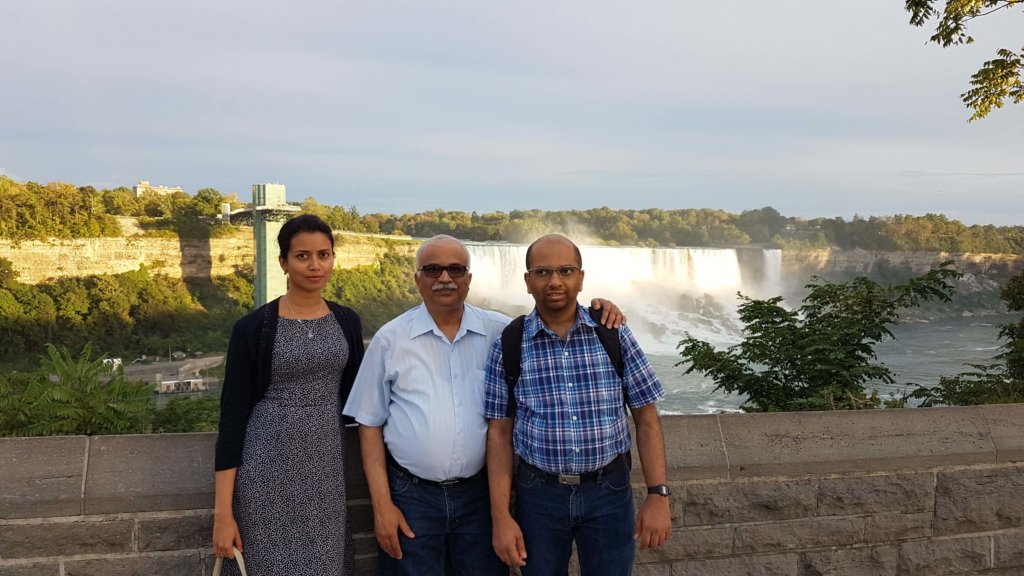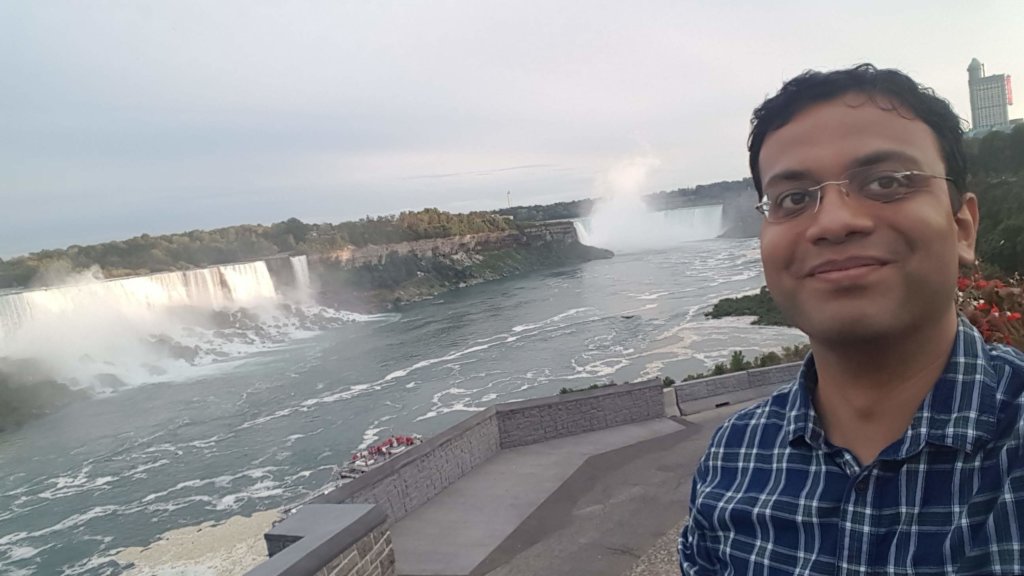 The Niagara Falls is made up of the American Falls and Bridal Veil Falls – the larger one on the left and the Canadian Horseshoe Falls – the smaller one on the right.
The walk by the falls stretches for a long distance. Although we walked a lot, the falls barely arrived closer than when we first started! I did get a good panoramic view of both the falls with the spray in all its glory.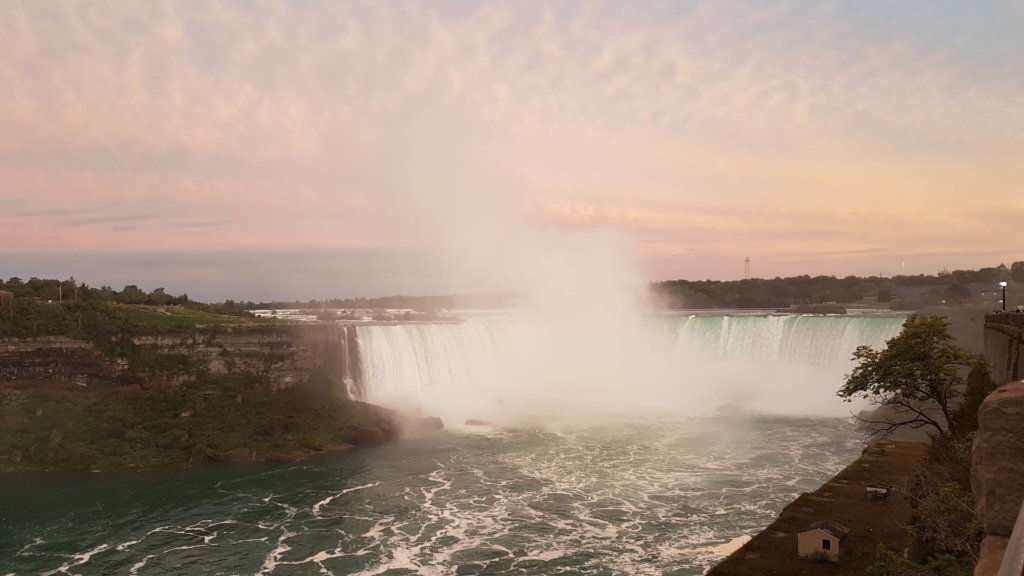 The sun started to set while we walked, so we headed back towards the hotel and grabbed dinner at the Hard Rock Cafe, my second visit in as many weeks.
We called it a night after dinner and soon went off to bed. We woke up and ordered a nice healthy breakfast. We had to check out and make our way back to Toronto, but not before buying some icewine.
Inniskillin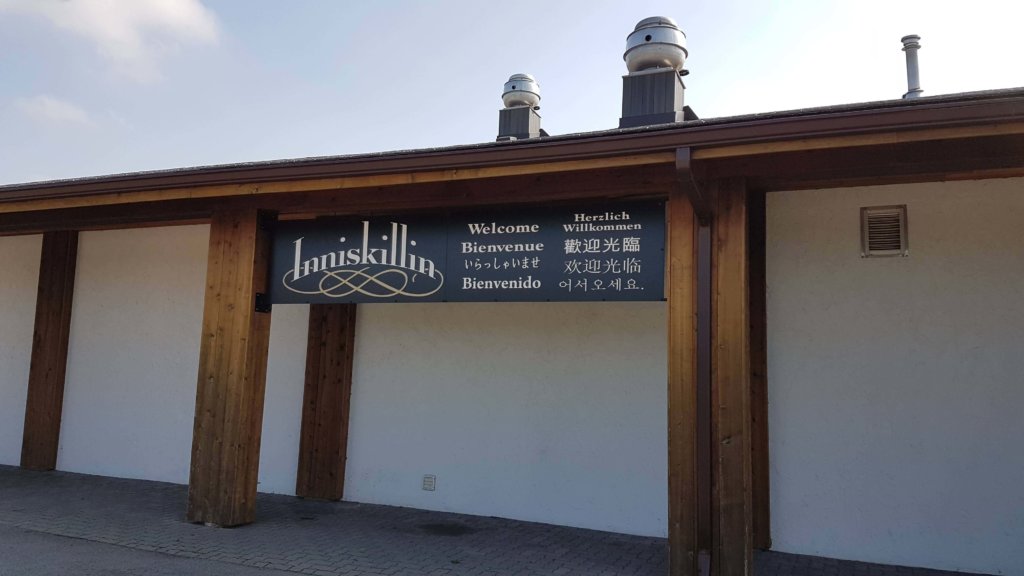 Inniskillin is a very famous winery located in Niagara-on-the-Lake and we decided this would be one of the safest bets to pick up some icewine.
We had lunch at a good restaurant close by which was definitely really fulfilling! Arun even managed to finish a monster burger that they had on offer.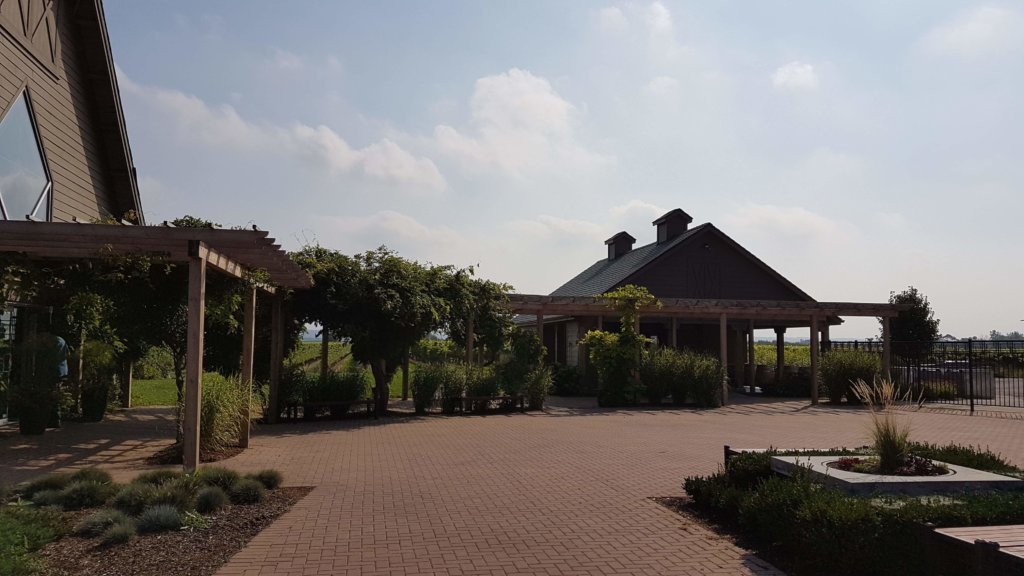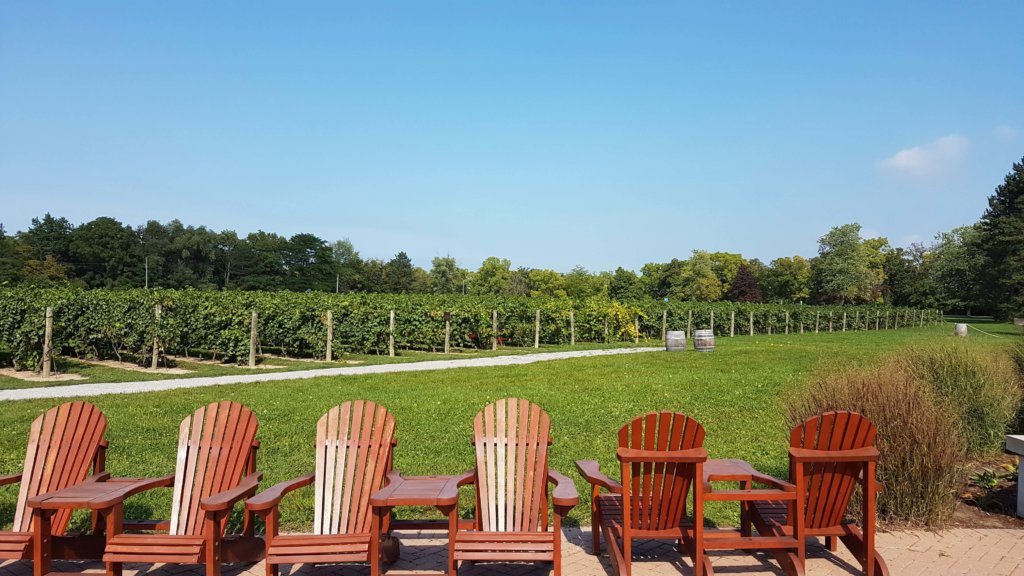 We picked up a nice set of 50ml bottles of icewine which is a good sampler pack for people like us who have limited (read no) knowledge of icewine.
Armed with some wine and with a full belly, we headed back to Toronto and managed to beat the traffic.
And, the day after we set off to Montreal. But, that's a story for another post.