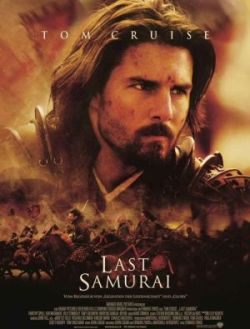 At last, I watched the Last Samurai. Starring Tom Cruise (Capt. Nathan Algren), the story is about a Captain in the American Army who is hired to tutor Japanese soldiers to fight, so as to face the Samurai rebels. During an attack on the Samurai, Algren is captured by the Samurais led by Katsumoto (Ken Watanabe) and taken to the Samurai village.
What follows is the change in Algren, who begins to love the very Samurai who he was against. The movie climaxes with a battle between the Samurais led by Katsumoto and Algren.
An overall very entertaining film. Cruise's acting is, as usual, award winning. The fight sequences in the movie are excellently done.
Despite the fact the ending was like a Bollywood movie, this is indeed the best movie I have watched so far this year. (LOTR:ROTK yet to come 😉 )
My rating: 9/10
After the movie, went off to Delicacies of China in Lokhandwala for dinner. A small resteraunt with excellent food and service. My first visit there and I was impressed.
Finally got back home around 11.15 pm. Tired so I shall wind up here and go off to sleep!