The weekend finally arrived. Needed a much-needed break. Though I didn't get that on Saturday.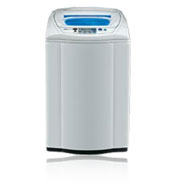 Went in the morning to Sidharth's place. Then went off with Mom to buy our new washing machine from Plugin. Selected a Samsung 6.0kg model, which was delivered to our place by evening.
Got back home and decided to give my bike her weekly washing. Wanted to do a quick job, but seeing the amount of dirt on it, I gave the bike a good cleanup. Took me nearly 2 hours, as usual, to clean it up. She is sparkling clean again 🙂
Also had to restore the Ghost image of my partition, as I succeeded in crashing my system again 🙂
Had mass followed by the Goan Association get-together. Being part of the choir, I was invited.
Mass was good, and the party was even better. A small scale one, but fun as usual.
Jived quite a bit. Still learning, but at least better than sitting and watching. Rhea was a bit surprised I'm sure, that I have learnt a bit 😉
Dropped the little girl home after the party and was back by 11 pm. Had a good nights sleep.
Found my internet working after a few days of miserable speeds. So, I'm online on cleanup work of my comp.
(Visited 81 times, 1 visits today)