Cardinal Joseph Ratzinger has been elected as the Pope – the head of the world's 1.1 billion Roman Catholics.
Read the full report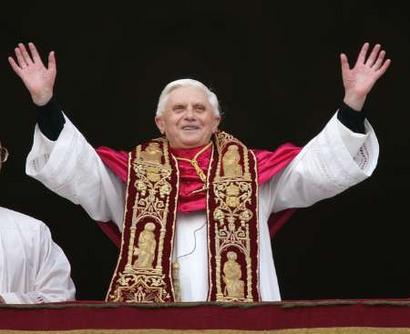 Pope Benedict XVI, formerly German Cardinal Joseph Ratzinger, has delivered his first, brief address as pontiff from the balcony of St Peter's Basilica in Rome. Full text follows:
Dear brothers and sisters, after the great Pope, John Paul II, the cardinals have elected me, a simple and humble worker in the Lord's vineyard.

The fact that the Lord can work and act even with insufficient means consoles me, and above all I entrust myself to your prayers

In the joy of the resurrected Lord, we go on with his help. He is going to help us and Mary will be on our side. Thank you.
There is quite a mixed reaction about the election of Ratzinger as Pope since he is more conservative with uncompromising views.
I'm happy!
(Visited 224 times, 1 visits today)