The following post is a sponsored review of Idrive Online Backup, a solution that I have been using for several years now to keep my data safe.
Let me jump directly into the features of Idrive:
Automatic selection of documents, pictures and videos when you first install it
Continuous data protection of modified files, compressed and secured via 128-bit SSL transfer and 256-bit AES encryption on storage
All files are versioned and never deleted unless you choose to do so
Quick search and restore features to get back those files you've lost
Data retrieval from any computer in any location in the world, even without the software installed
Timeline restore to get your files back from a specific point in time
Idrive plans begin at a generous 5GB completely for free. But, if you want more data you can upgrade for as little as $4.95/mo
Starting off is extremely easy, simply grab the account, download the software and you're good to go.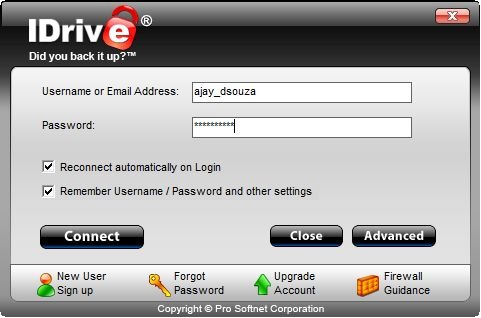 Hit connect and you're ready to begin the backup process.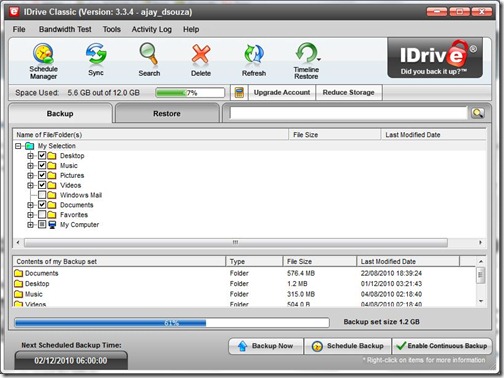 If you think you're stuck with that list, don't worry. You have complete freedom to choose whichever folders you want. I have my entire development portfolio including my WordPress plugins backed up along with all important documents that are neatly filed in "My Documents" folder.
So, which backup software are you using. Have you used this one? What has your experience been so far?