We are half done with the shifting and it should be complete by today or early tomorrow. What will remain is settling down.
It's a nice feeling planning out where everything should go in the new house.
We went out shopping in the evening, this time to pick up stuff that I will carry back to India.
Headed off to Ruwi to our usual dry fruit shop for some of that and then back to Lulu Hypermarket for the remainder of the shopping.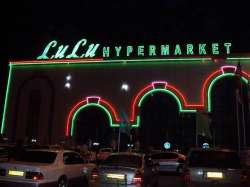 I have a feeling I may have a problem with weight. Fingers crossed.
This may also be my last post here in Muscat, because once we shift today I will not have an internet connection.
In that case, see you in India 🙂
(Visited 146 times, 1 visits today)