This blog has been called lots of things: excellent, good, fun, enjoyable, and even boring, monotonous, horrendous (ok not this one). The most recent comment has been "boring".
So, why was it called boring. Because, it has been a while since I made a personal post.
This blog sees two types of visitors, viz. those who visit my blog for the personal posts and those who visit my blog for the WordPress related posts, plugins and the theme.
When I started ajaydsouza.com in October 2003, I had only one thing in mind, blogging about my life. In fact, even till today, most of my posts are still filed under Personal.
Over time, things evolved. I got into WordPress plugin development, released my first and only theme and then started blogging professionally. So, little surprise that this blog moved away from the traditional personal blog to a blog that targets multiple audiences, those who read my personal blog posts, those who come for my plugins, those who read my reviews and those who come for the jokes.
And, I try my best to please them all.
So, what determines my blog posts?
It's always been the life that I lead. When I was in engineering college, a lot of this was visiting restaurants, watching movies and trying to pass engineering.
When I got into work life, it revolved around visiting restaurants, watching movies and working my heart out.
When I got into MBA, I stopped blogging that frequently. This was primarily because MBA life didn't give me a minute to blog.
In the second year of MBA, life eased out a bit. I was able to take up blogging professionally again. I also revived Techtites, which was dead for nearly a year before that. In fact a lot of my "free" time today is spent on planning posts on it.
Now, in my current day job, it seems a lot similar to MBA life when I didn't have time to dedicate to my hobbies. However, if you're tracking me on Facebook, you'll realize that I do my best to do something besides work.
So, to wrap up this post, here's what I have been up to recently:
Vincent and me when shopping for a new laptop he needed to buy. We ended up picking up the Gateway ID series laptop.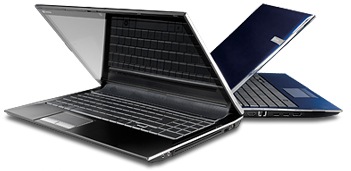 It is a really beautiful high-end laptop at just about 50K. As for me, I'm a Dell person. This December, my beautiful, but now old, Inspiron 6400 should get a much needed cleanup. I hope Dell support is as good as it was a year back!
We also attempted to visit the Pizza Hut in Forum, but they are under renovation. So, we ate at the Sahib Singh Sultan, which in my opinion is really out of place in a mall like forum. The restaurant was really delightful.
The restaurant is a tribute to a bygone era and everything from the interiors to the culinary experience is reminiscent of a mix of the traditions of Indian royalty and the British Raj.

The restaurant will transport you to the year 1853, when the first Indian train made its run from Bori Bunder to Thane. Much care has been taken to recreate the feeling, with the tastefully done décor, silk tapestry, and exquisite silver ware.

From one end of the wall to the other, there is a Pullman-style carriageway which makes you feel like you're dining inside an actual train.
On the technical front, I have moved this blog to Media Temple. I'm not sure if this is the best option! In my bid to cut costs, due to limited income, this seems to be a compromise. I also need to work on optimising this blog, which is painfully heavy for some strange reasons. If anybody knows why please do let me know!
Now, it's time to hit the sack. I begin a new week in a few hours. But, I promise to blog really really soon!