Had choir practice yesterday. Was the lone bass there and the sopranos could be a little better 😉
Had lots of really amazing chocolate cake courtesy Amrita for her birthday.
Watched Main Hoon Naa as it was on Doordarshan and my brother wanted to watch it. Must say I liked it. Stars Shahrukh Khan who is a really amazing actor.
Went with Dad to banks for some work. Was stunned to see the rework of the Bank of India Chakala branch. Actually stopped in my tracks and wondered if I walked into the right place! :O
Got back home after this and gave Flame her a much-needed wash and polish. Now, she is looking really really beautiful :X
Had plans to watch Mr. & Mrs Smith and so first went to pick up the tickets from Fun Republic. But, found that the seats were right in front of the 3.15pm show. So, we went to Fame and stood in a long line and bought tickets for seats even closer to the screen (the one really dumb mistake I made there).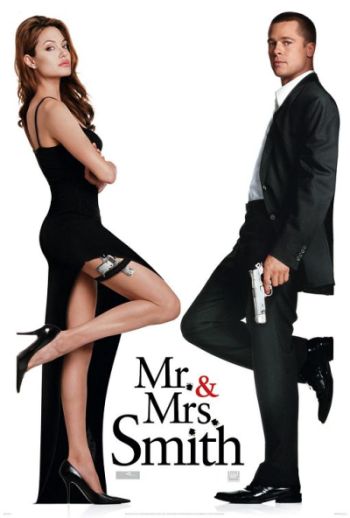 A married couple (Pitt and Jolie) are getting bored with their quiet domestic life. What they don't know, however, is that they're both assassins, secretly hopping the world and killing for hire. But their separate lives are about to collide when each finds out their next target is their own spouse.
The third row from the screen seats wasn't that bad as we didn't have to strain our necks. The movie was very good. Lived up to its tagline of "Action Comedy with Sex Appeal", though it had a bit of a sudden ending.
Got back home and Kishore came over later with my new Sony DRU-800A 16x DVD Writer.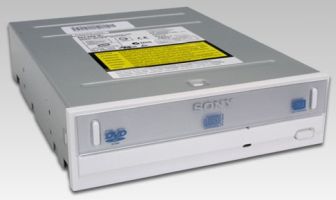 Immediately got down to writing my first DVD. Actually, made a copy of one of the DVDs that my Dad brought with the player when he came down.
Found out that dual layer discs are rather expensive, but also found out that I can easily split the DVD into two discs during the copying process. And it does take a good amount of time for copying.
Tested them. Worked fine, but, I think there is scope for improvement on my part.
And finally, got down to updating this blog with "some" updates 🙂