I can't believe that Spiderman 2 was two and half years back! While, I wasn't too impressed by Spiderman 2, Spiderman 3 was definitely worth it (spent only Rs.70 😉 )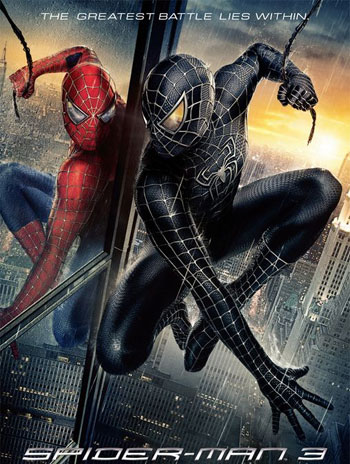 The movie introduced us to two new villains, viz. Sandman and Venom. Sandman is a result of a tragic accident befalling Flint Marko, an escaped convict. Venom chose his path.
After having revealed his true identity to Mary Jane, Peter Parker and Mary Jane have a happy relationship with Peter continuing his day job as a freelance photographer while Mary is a budding theatre actor.
How things start to change, as Harry decides to revenge his father's death. Following Harry's attack we have Sandman and Spidey battling it out.
To make matters worse, Spiderman's suit changes color and so does Peter's behavior.
The highlight of the movie without doubt is the final fight sequence. Sandman and Venom get together to destroy Spiderman, who finds an unexpected (or probably expected) partner.
A good watch, though I don't think I can do it twice.
Rating: 7.5/10
(Visited 355 times, 1 visits today)