While I can definitely not claim to be an expert on Mr. Sherlock Holmes, but, I do run one of the oldest sites dedicated to Sir Arthur Conan Doyle.
I went in to watch the movie today knowing very well that it had nothing to do with the brilliant detective created by Sir Arthur Conan Doyle. I came away from the movie with mixed feelings.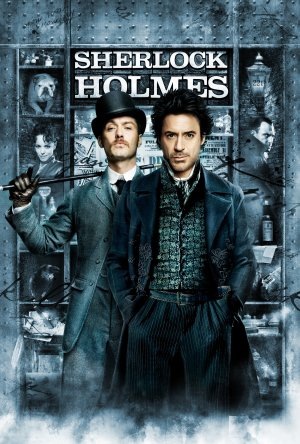 The movie begins with Sherlock Holmes and Watson catching the dreaded serial killer and sorcerer Blackwood. However, Blackwood returns from beyond the grave to strike fear in the hearts of the people of London with one aim: to take over the world.

And, of course there is only one man who can stop him: Sherlock Holmes. Ok, there are two, we can't discount Watson.