If you're in New York, especially for the first time, walking across the Brooklyn Bridge should definitely be on your to-do list. It was on ours and we parked it for the last day. I had started the day by meeting an old friend at One World Trade Center. After this, Ashwina and I set out. On our way there, we stopped by a really expensive Greek restaurant which appeared to be well rated. I keep thinking that Manhattan has a separate standard when it comes to food and the expensiveness of said food.
We saved our energy for the Brooklyn Bridge, so we took the subway to Brooklyn Bridge City Hall station. Finding the bridge turned out to be rather easy: follow the crowds and few signboards. It really amused me to see that the bridge had a good number of hawkers selling souvenirs and water.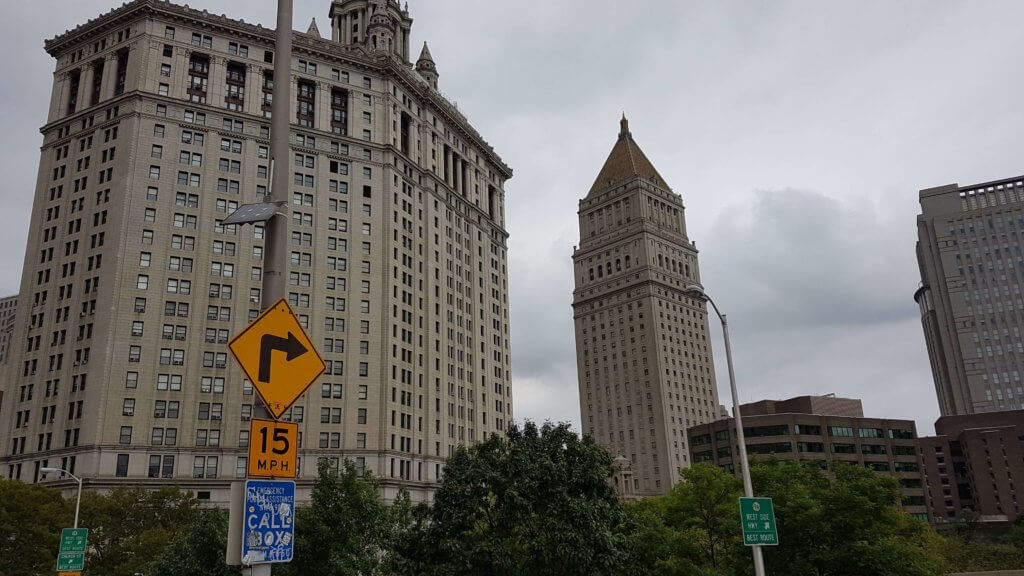 The Brooklyn Bridge is a little less than 2km in total length which makes it quite a good walk. Thankfully, the weather was really good and we were able to walk the bridge without a drop of rain or the need for a jacket!
The views from the bridge are fantastic. You have an excellent view of the Manhattan skyline, but also all around into Brooklyn and far across the distance to the other adjacent bridges.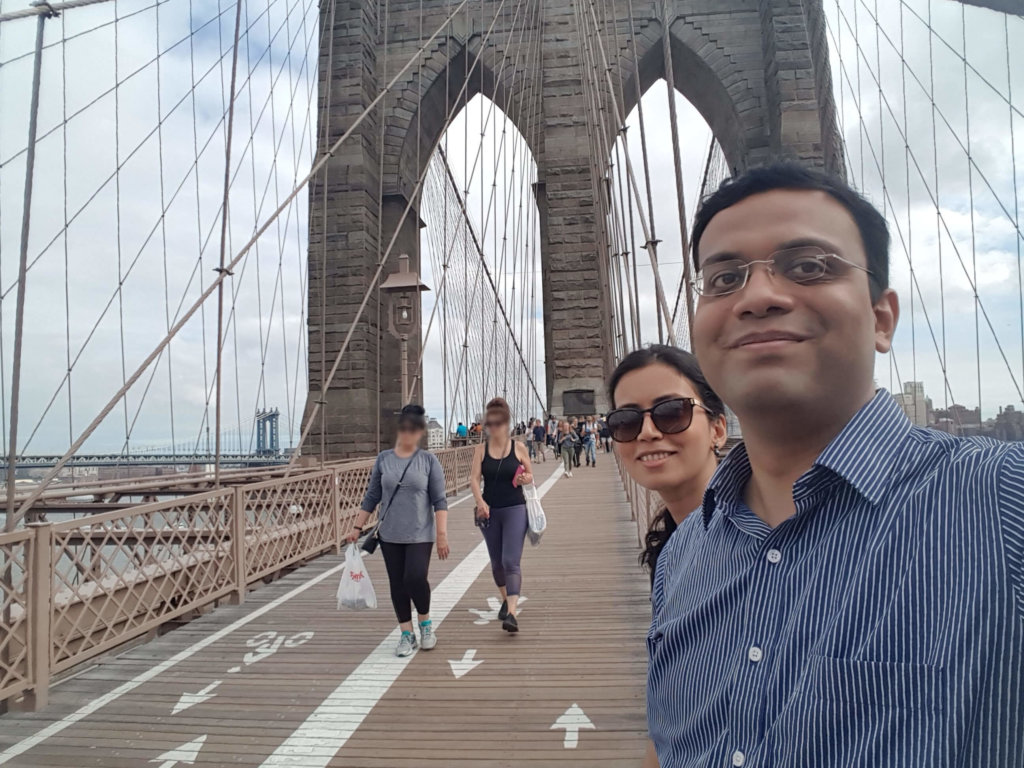 We made our way slowly and steadily across the bridge as we patiently stopped several times to take several photographs. We were completely famished by the time we reached the other end of the bridge and went hunting around to find some food (read pizza) in the vicinity. We found Juliana's which had some good reviews. We arrived just in time for their afternoon opening. The pizza was good, but I either didn't pick enough toppings or am used to pizza in this part of the world!
Having filled up on some much-needed fuel, we decided to head back to Manhattan by boat.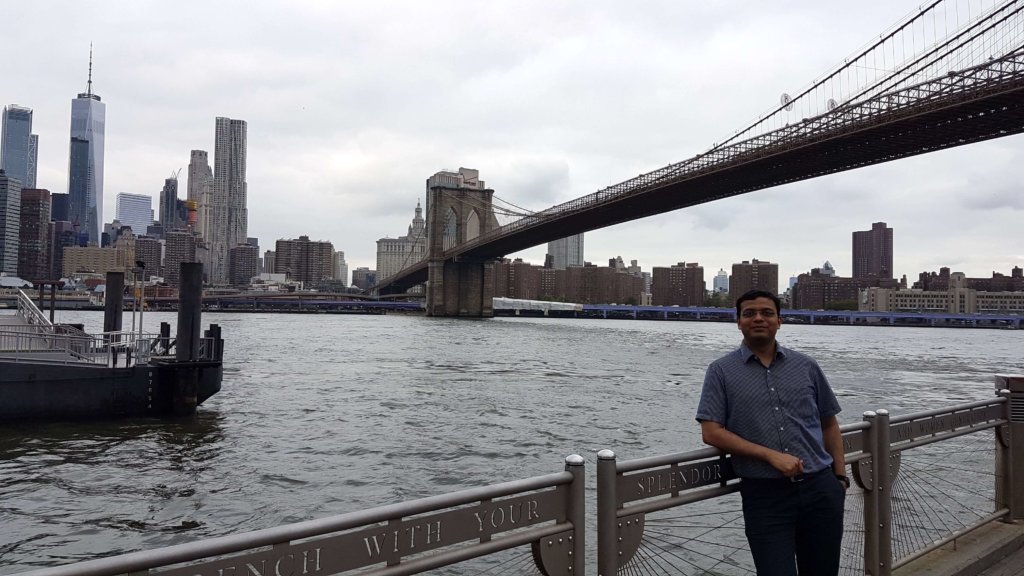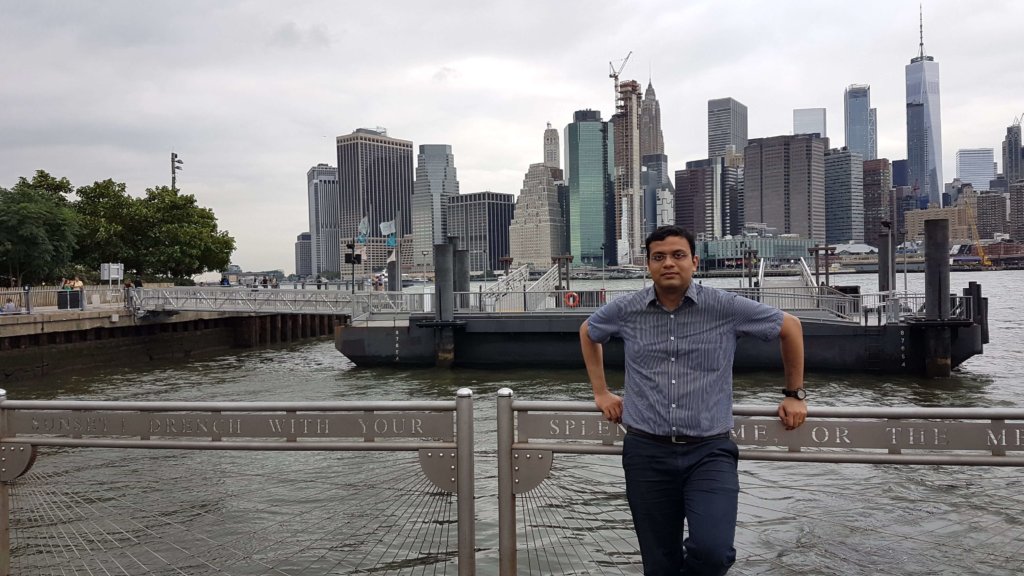 The pier at Brooklyn has fantastic views of the Brooklyn Bridge as well as Manhattan as you can see in the photos above. The boat ride back is very short as you literally cross the water but it was definitely worth it with the views and "ocean" air in our face!
After a short stopover at our apartment, we went over to Century 21 to shop. We returned empty-handed and very disappointed with what was on offer. While you do have some really good deals, I just felt I'd rather shop back here in London.
To the airport
On Saturday, we went to JFK with completely filled bags to catch our flight to Toronto. Realised the interesting set-up of the curbside check-in with a tipping service which we availed. The lounge at JFK was pretty good and we were able to get a good lunch there. Our very short flight to Toronto was delayed and so we reached Toronto an hour later than scheduled.
Toronto airport turned out to be quite busy for that time of the day, but we went through immigration, picked up our bags, declared the food we carried and found our way out of the terminal. Dad came to pick us up from the airport and we settled into his apartment to begin the next leg of our journey.