As promised here is the update of my Saturday outing.
Saturday was Ujwala's wedding. Ujwala is one of my colleagues. The wedding reception was at Mahalaxmi hall nearly Star City cinema in Matunga.
Well, I'm not familiar with that area and have never heard of Star City cinema, so as expected I got lost!
After a good bit of wandering and a few phone calls I managed to find the place. Hindu weddings unlike us Catholic weddings are a very different affair.
While our wedding receptions have a good deal of dancing and partying, their wedding reception is more where you go wish the couple and have your lunch/dinner.

Anyway, had a good lunch. The food, though veg, was good I must admit.
Wished them got our photos taken. Managed to get a snap of the couple. Rather unclear but I guess it will do.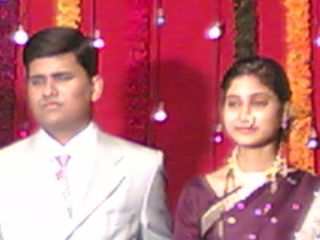 Had rush off immediately after the wedding in order to make it in time for a wedding mass that we were singing for in our church.
The mass was good. Had some sandwiches and cold drinks after mass and then sang for the 7pm mass.
Madam A had I had made plans to go out for dinner on Saturday night, and though we were both zonked we decided to go ahead with them. Headed off to Bandra with her around 9pm and after lot of deliberating we settled with Trafalgar Chowk.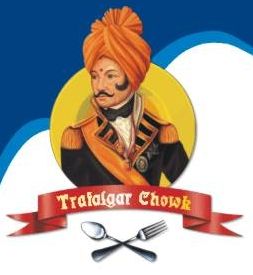 I haven't been there before and was quite pleased with the place. Decided to check out with Red Bull is like. Not worth the money you spend!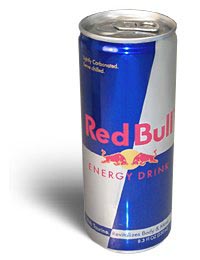 The food was quite decent. And the service was very good, so was quite impressed. May visit that place a bit more often I guess.
On the way back home we stopped by Reclamation for a walk, but soon left because it was already past 11pm.
It took us quite a while to get back home because of traffic on the Khar flyover due to an accident 🙁
Dropped her off at Takshila and would have gone home, but we decided to just chitchat and take a walk.
Walked on for quite a while till we were rather exhausted and sat down at one of the buildings. Chitchatted a lot and finally left her around 2am!!
Crashed into bed, woke early and was off to work on Sunday 😐