I'm so tied down with things it's surprising how a person sitting at home all day long can be so busy!
Last Friday, I made it for choir practice after a while. Saturday was James' brother's wedding. The nuptials were at our church, while the reception was at St. Andrew's, Bandra.
Danced a decent amount. I still wonder about my two left feet two years back!

Music has to be shut off at 10.00pm as the wedding was in open air and it's really sad that you have to do so after spending so much money.
Was home before 11pm as a result, which was good considering the big FMS exam was on Sunday. Center was St. Xavier's as usual. And as usual the exam isn't worth talking about 🙁
Will await the result patiently.
Went for choir practice on Monday as well. But in the morning I went to give the Mock CET at TIME, which I had missed on Sunday. The paper went well, results not out yet. I'm really hoping the CET goes great.
I also paid a visit to Wellingkar's to enquire about their MBA courses.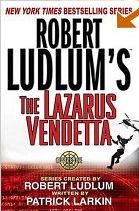 Tuesday was spent at Melody's place working on the upcoming redesign of WebberZone. Still a lot of work remains.
Spend a good portion of yesterday afternoon reading Robert Ludlum's The Lazarus Vendetta. Still haven't complete it, but highly recommended read.
Today was a busy day as well with me paying a visit to one of my clients and then meeting my grandmother.
The week so far has been rather exhausting. I don't see it easing up though.