When I  was busy changing the theme on this blog, I realised that it's been five months since my last personal post. Time has become a precious commodity ever since I became an investment banker. As a result the number of personal posts has reduced. And, it unlikely to change in the near future.
Back in December, I made a trip down to Mumbai. Besides being Christmas season wasn't the only reason I was down in the city. While the blog post didn't say it, the main reason for my trip in December was the first preparatory steps for my wedding in February!
After returning from Mumbai, I dived head first into my work. The work on January was crazy busy with me having to make two business trips as well as several meetings just before I returned to Mumbai in February. Yours truly got married on February 18.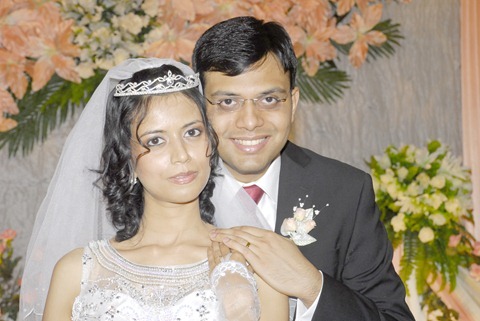 I've been to several weddings, but you never realise what goes behind them. The planning and the prep can be exhausting, even when your wife is doing most of the work! But, if I should say so myself, the wedding was beautiful.
Immediately after my wedding, contrary to what most people do, instead of an honeymoon, I visited the hospital to get a nose operation done which has been pending for a few years. This was the first time I was admitted in a hospital, and I pray it is the last! I extended my stay in Mumbai for another week. On the return trip, British Airways upgraded me to Club World. Flying with one airline most of the time definitely has its perks 🙂
If I thought January was bad, little would I know what awaited me as I returned to London. It's been over three months and this weekend is the only weekend that I have managed to get and enjoyed most of it! This is because The Queen celebrates 60 years as Monarch. I'll be returning to my crazy life on Wednesday. But, I must admit that in spite of my work life, I have managed to get out quite a few plugin releases and watched several movies (though at the time of this post, I am yet to blog about these).
And, back to the original topic that started this post, what do you think of the theme?