After watching this movie I realized that it's been a while since I grew up!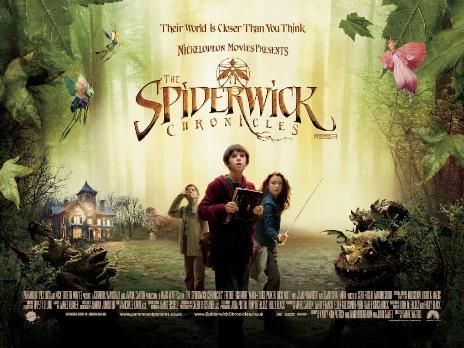 Spiderwick Chronicles is a tale of fairies and ogres. Jared and Simon Grace (Freddie Highmore), along with their sister Mallory (Sarah Bolger) are brought by their mother (Mary-Louise Parker) to the Spiderwick Estate after her husband leaves her.
What seems to be an old rundown place turns out to be a home with a past, a strange past that Jared stumbles upon when he finds and reads a book written by his great-grand uncle Arthur Spiderwich. A book about fairies and ogres and the secrets in that realm. A book that is hunted by the ogre Mulgarath so that he can take over the world.
It is up to the children to find a way to stop the evil ogre. In the process they need to battle several creatures as well as befriend many more.
I should have skipped this one…
My rating: 6/10