Let me take the liberty of saying that my weekend began on Friday, which was indeed one of the longest days this week.
Friday got me wandering into town in public transport. Began this journey by standing in a long queue for train tickets. Caught the Churchgate fast to get to Marine Lines.
I wanted to stop by at Furtado to pick up an adapter for my Casio keyboard. The adapter for some reason went missing a while back. Did see one, but needed to reconfirm the specs. Don't want to spend money on something that won't work!

After this we stopped for lunch at Sassanian (hope I got this spelling correct). It's a small Parsi joint with decent food, and I was hungry.
We then walked all the way from Marine Lines to the Oxford bookstall in Churchgate where we did pick up a book, following which the walk continued to Regal in Colaba to watch The Holiday (review coming later).
Made my way back to Andheri is rush hour traffic. Hence, made sure I caught an Andheri local from Churchgate itself.
Got home and left immediately for choir practice, which was longer because of practice for two masses. Practice ended with pani-puri.
Amita brought in her birthday with a party on Friday which went on till the wee hours of the morning. Danced a little, ate more than a little 😉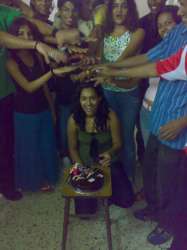 Spent half of Saturday in bed and woke up straight for lunch. Had the wedding mass in the evening following which we dropped in at Subway for the after-mass snack.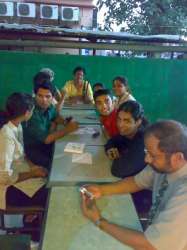 Sunday was a rather uneventful day. My internet was down so it was kind of boring. Did venture out for my regular Mock CET only to find that it was to be held at Wadala … I had no prior intimation X(
The internet finally has come back online now, after my third trip to their office. I'm seriously evaluating alternatives.
(Visited 162 times, 1 visits today)