We're now in our 6th week of working from home and the most I've gone out has been a few jogs earlier this week – a new initiative. More on that in another post. We started 2020 on holiday in India. In the week I returned I gave my practical driving test and passed at the first attempt. Was there ever any doubt?!
Having spent more than a year in classes, I couldn't wait to buy a car. My full license arrived pretty quickly and so the next weekend, Ashwina and I dropped into the nearest Audi showroom to test drive a Q3. It's a model that we had set our eyes on a long time ago. We liked the test vehicle (which was also a launch model) so much that we picked it up soon after the test drive – talk about quick decisions!
I started taking the car into work soon after and given the bad traffic at Blackwall Tunnel, the mileage was pretty terrible. The most that Ashwina and I did were a few dual carriageways. So, I took the opportunity to drive to Heathrow Airport early in the morning to pick up my cousin who was bunking with us for a few days. We took the M25 back – my first trip on a motorway!
The White Cliffs of Dover
Since we had the car, Ashwina and I signed up for both National Trust and English Heritage. We can now visit most of these places and save a lot on both entrance and parking.
The UK was yet to go into lockdown and so, on Saturday, the three of us set out to visit Dover Castle. Dover Castle is about 70 miles from where we live via the M2 and A2 and with our car, the distance was quickly eaten up in well under 90 minutes including most portions of the journey at 70mph. I had incorrectly put the destination as a car park close to the castle and as we headed there, I ended up taking a wrong turn and instead of reaching the castle, we ended up reaching The White Cliffs of Dover, which is maintained by the National Trust.
By this time, we were all hungry and so decided to stop there, grab some lunch and also visit the cliffs. We visited the cliffs extremely carefully, making sure we were sufficiently far away from people a.k.a. social distancing.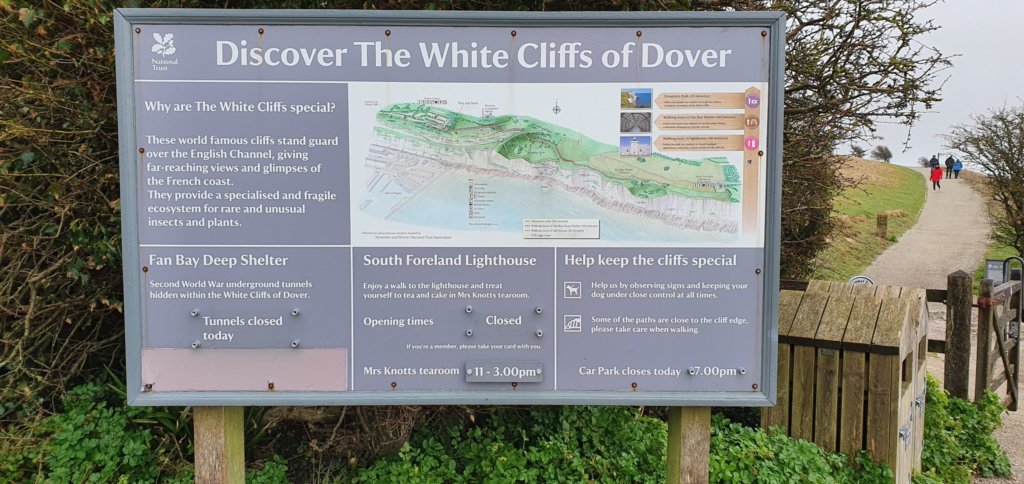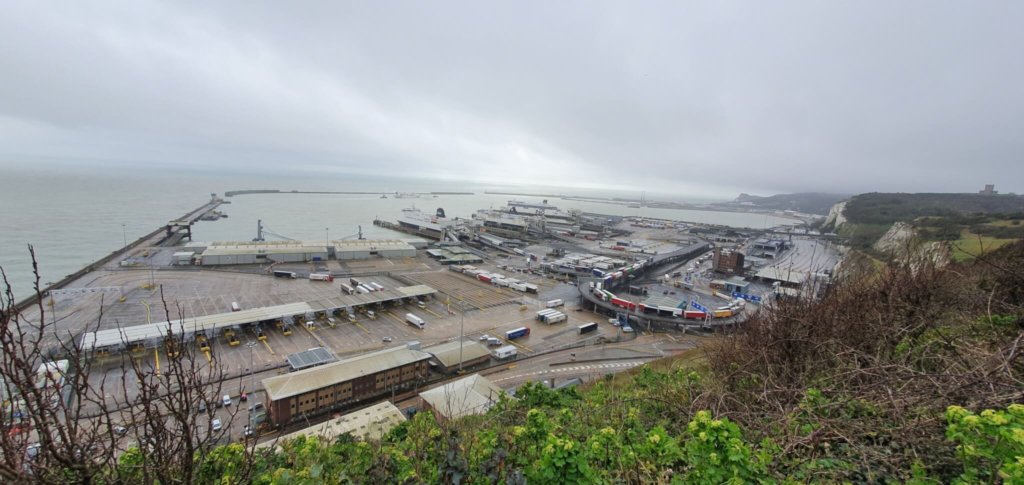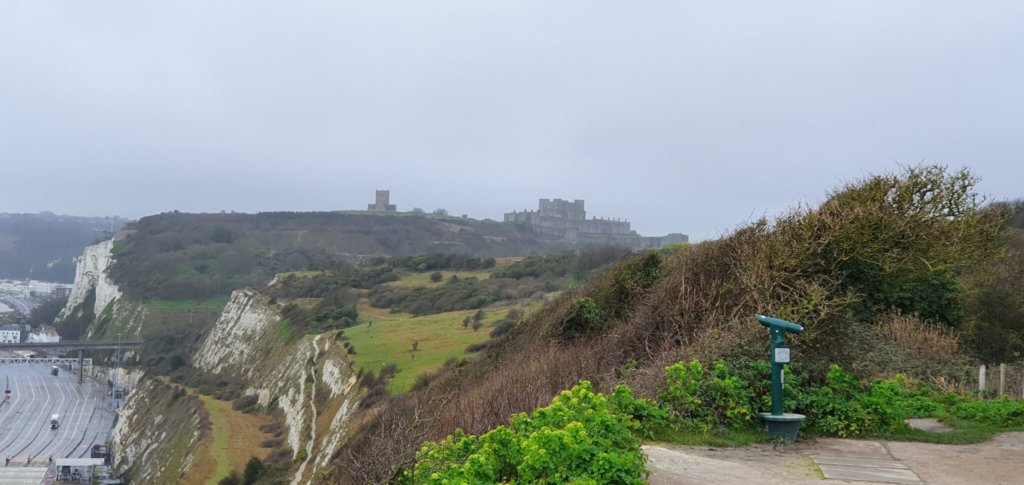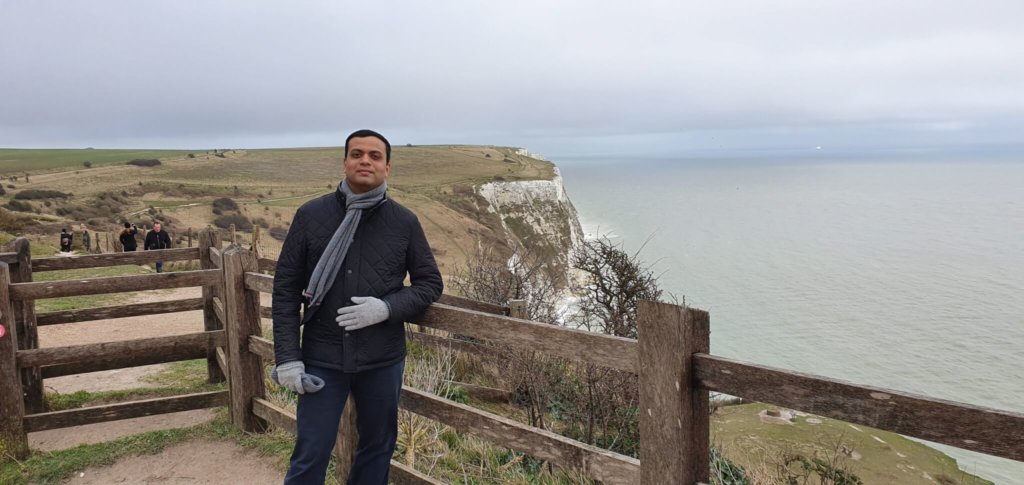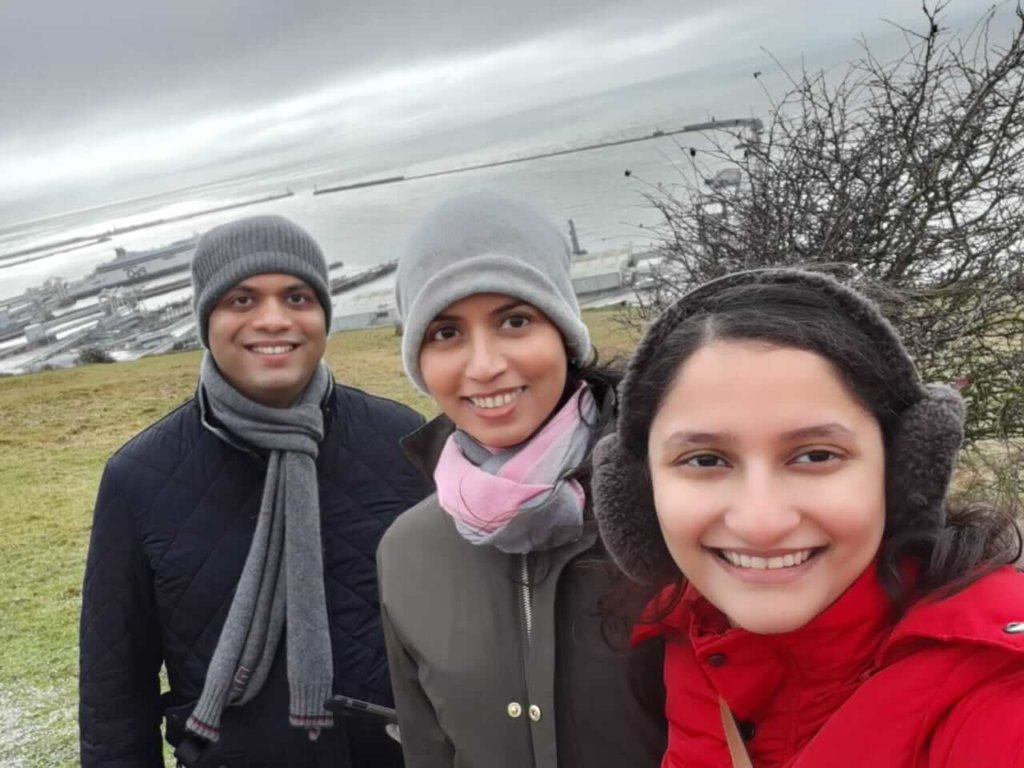 Unfortunately, the weather was not as beautiful with the sky overcast preventing a clear view of France. Despite that and the cold, the walk was amazingly invigorating. I'm not much of a beach person, but love a good hike by the cliffs which is what we did for quite a bit of time. In retrospect, I should have carried my hiking boots as my regular and very old Timberland ones picked up a good deal of muck.
We set back to London after our hike. With the 70 miles back, it ended up being my longest trip in a day. The first one of many longer ones to come.
Hever Castle & Gardens
We had initially planned to go back to Dover Castle on Sunday but dropped that and instead visited Hever Castle, which is the childhood home of Anne Boleyn. Hever Castle is about 30 miles away – so much closer than Dover and a good portion of the journey is on country roads a.k.a high speed and narrow. Was great fun to drive there, both testing the limits of the car and my newbie driving skills.
The castle and the grounds are well maintained with the wider "complex" also serving as a venue for hire. We also spend some time roaming around the beautiful gardens – greenery just a few miles away from the hustle and bustle of London.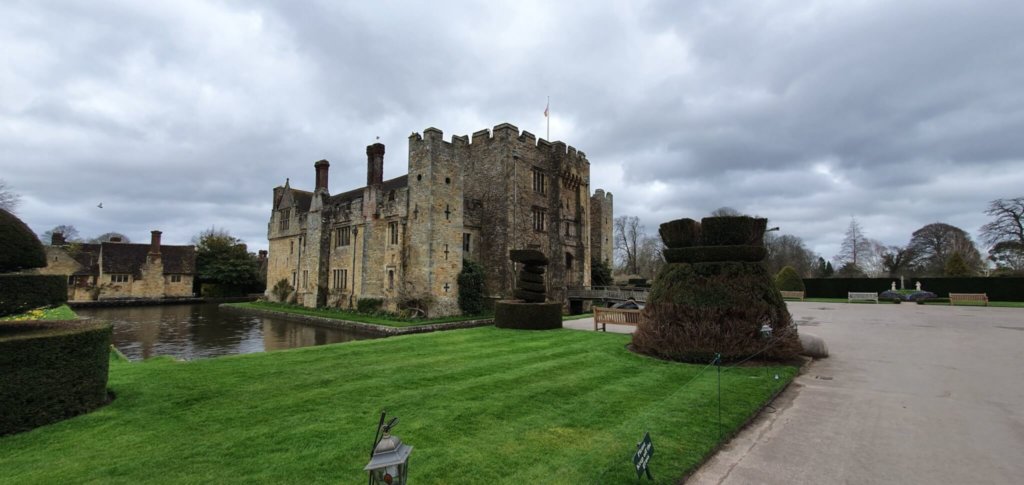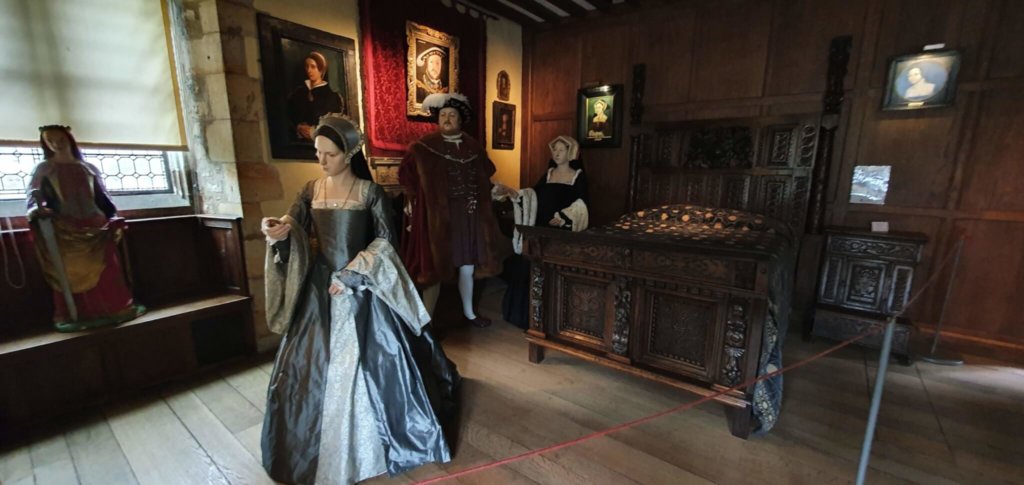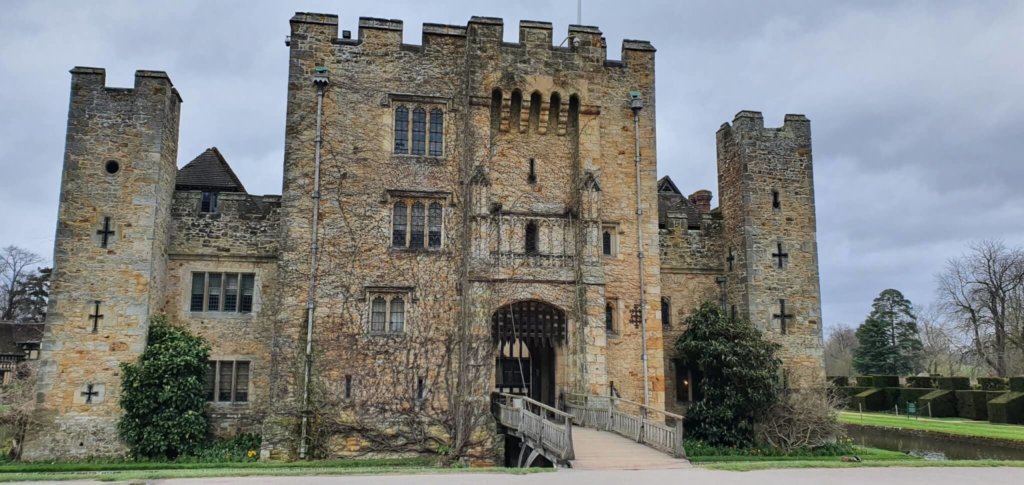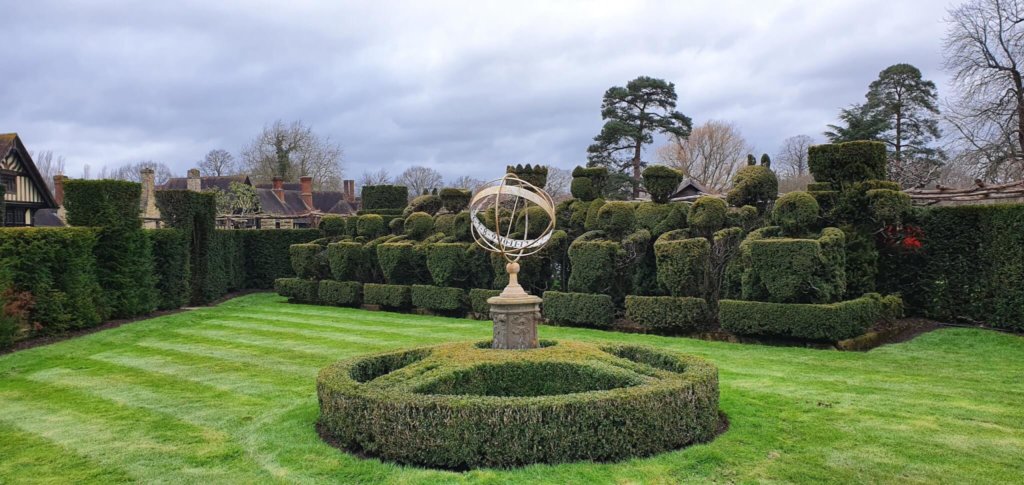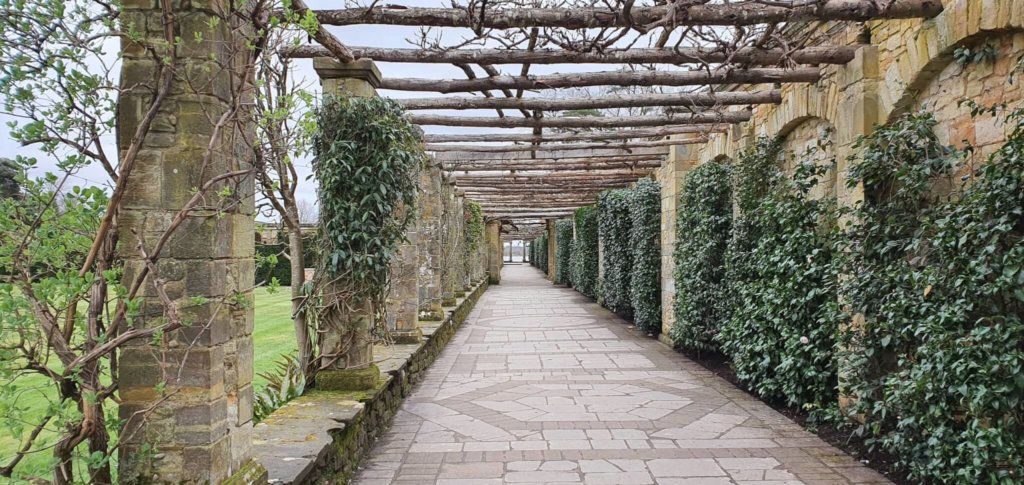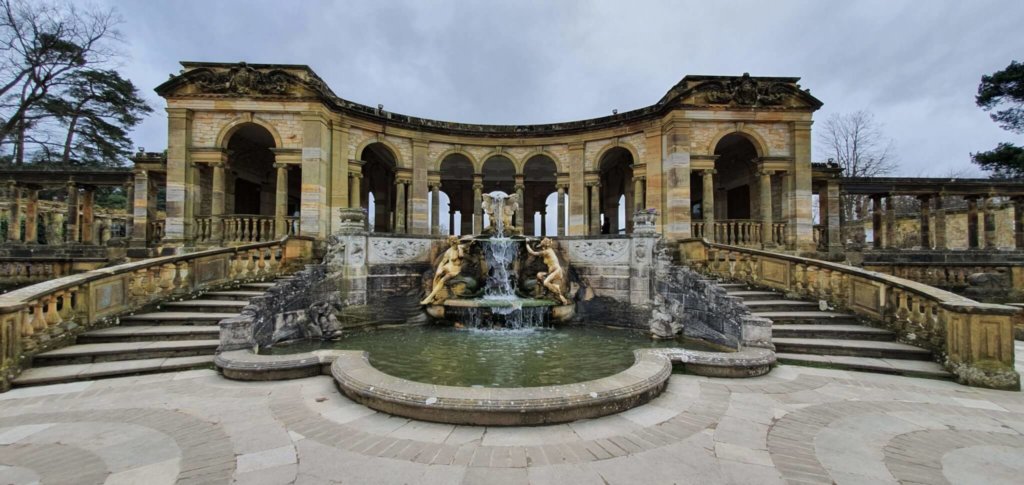 The journey back turned out to be a little bit longer when I missed an exit and ended up driving deeper into the amazing countryside. I did fill up the tank at the Shell station close to where we live. But I was very pleased with the mileage as I reached nearly 35mpg nearly twice my daily trips to work.
The last trip we took in the car was dropping my cousin to Stansted Airport on Monday. The journey was very quick as several companies (including us) had started work from home either partially or completely. The efficiency of my car reached its new high at 37mpg – guess the mix of high octane fuel and smooth long journeys between 50-70mph is the secret.
By the end of that week, the UK announced a lockdown and we've stayed home since then. I'm not sure when we're going to be out of this but it looks like we're going to be here through May.
(Visited 455 times, 1 visits today)