Made a sudden plan last night to watch Van Helsing today.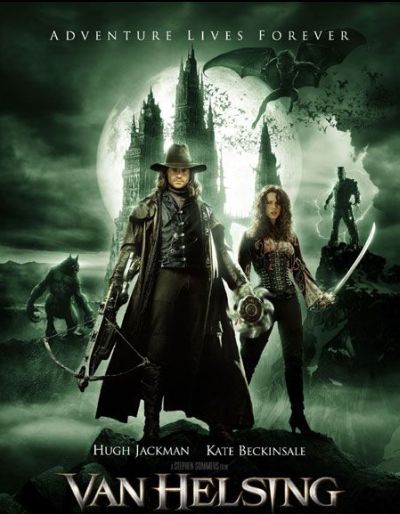 I heard that the movie was mediocre, went expecting it to be mediocre and it turned out to be mediocre. The performances were decent but not really up to the mark. A few smart comments by David Wenham (Carl) kept the audience laughing.
However, I have to say that the filming is really good. Most of the characters including Hugh Jackman (Van Helsing) are morphed into various creatures at remarkable speeds. The movie is very fast but ridiculous as humans are bounced around with absolutely no effect to them!
After the movie, we went off to Pizza Hut in Lokhandwala to fill our stomachs with delicious Pizza. It's been quite a while there.
Ride back home was rather irritating as the Jogeshwari Vikhroli link road is in a big mess, is not lit up and heavy vehicle drivers have no idea how to drive.
Added to that the upcoming flyover just complicates matters still further. It's better I don't get started on the monsoon mess!
Made it late for choir practice. Chatted a while, and here at home, I am. A rather tiring day draws to a close.
(Visited 486 times, 1 visits today)