I kept running out of storage space, so finally picked up two Western Digital My Book Essential Edition 500GB external hard drive, one for me and another for Aditya.
They come in sealed boxes complete with the essentials to get it up and running.
Installation of the hard disk is extremely simple. It is accompanied by a user manual for newbies, but I doubt you will need it because everything is just plug and play.
You get prompted to install software that comes bundled with the HDD, but I chose to not bother with the 30 day trials.
I resized the partition to around 500MB and then created a single partition with the remaining space.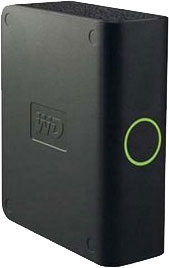 Though claimed to be 500GB, the hard disk is actually 465GB. Well, it still a good amount of space in addition to my 120GB and 160GB hard disks.
Now, I wonder when I will need to pick up another disk. Next stop 2TB 🙂
(Visited 1,227 times, 1 visits today)