This was all work and no play 😉
Spent a good part of Wednesday sitting with our French client translating a document from French to English.
Well, French seems and easy language to learn. May actually consider taking it up !
Got news that I would have to drop him at the airport on Thursday night. We (Shibu, Dilpreet and me) left office with our client a little before six.
We took him to Center One as he wanted to shop for shawls for his wife.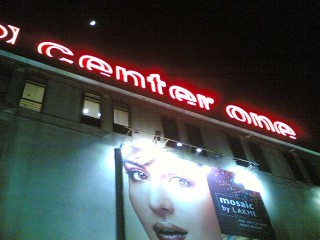 Found out that he loves pizza and so treated him at Pizza Hut in Center One itself.
After this we went to Sagar. Sagar turned out to be a rather posh restaurant.
Well, we ate well.
It was already past 9.30pm when we left the place. Accompanied him to the airport which we reached only past 11pm.
Dropped him there and then finally headed back home.
Yet another late night and I had to get to office on time!