Auto-Close now has a new home at WebberZone. Check out the dedicated page and access support.
AutoClose is a WordPress plugin that lets you automatically close comments, pingbacks and trackbacks on your posts. You can also bulk-open or close comments, pingbacks and trackbacks.
You can also delete all post revisions, pingbacks and trackbacks using the buttons in the Tools interface.
Features:
Set up a schedule to automatically close comments, pingbacks/trackbacks on posts, pages and other custom post types
Select a custom time period to limit these to posts published before a certain date
Access the tools page for buttons that allow you to open or close comments and/or pingbacks
Delete all post revisions
Delete all pingbacks and trackbacks
Requirements:
Installing
WordPress install
Navigate to Plugins within your WordPress Admin Area
Click "Add new" and in the search box enter "autoclose"
Find the plugin in the list (usually the first result) and click "Install Now"
Manual install
Download the plugin
Extract the contents of autoclose.zip to wp-content/plugins/ folder. You should get a folder called autoclose.
Activate the Plugin in WP-Admin.
Goto Settings » Auto-Close to configure
Screenshots
The below screenshots show the General options and the Tools page.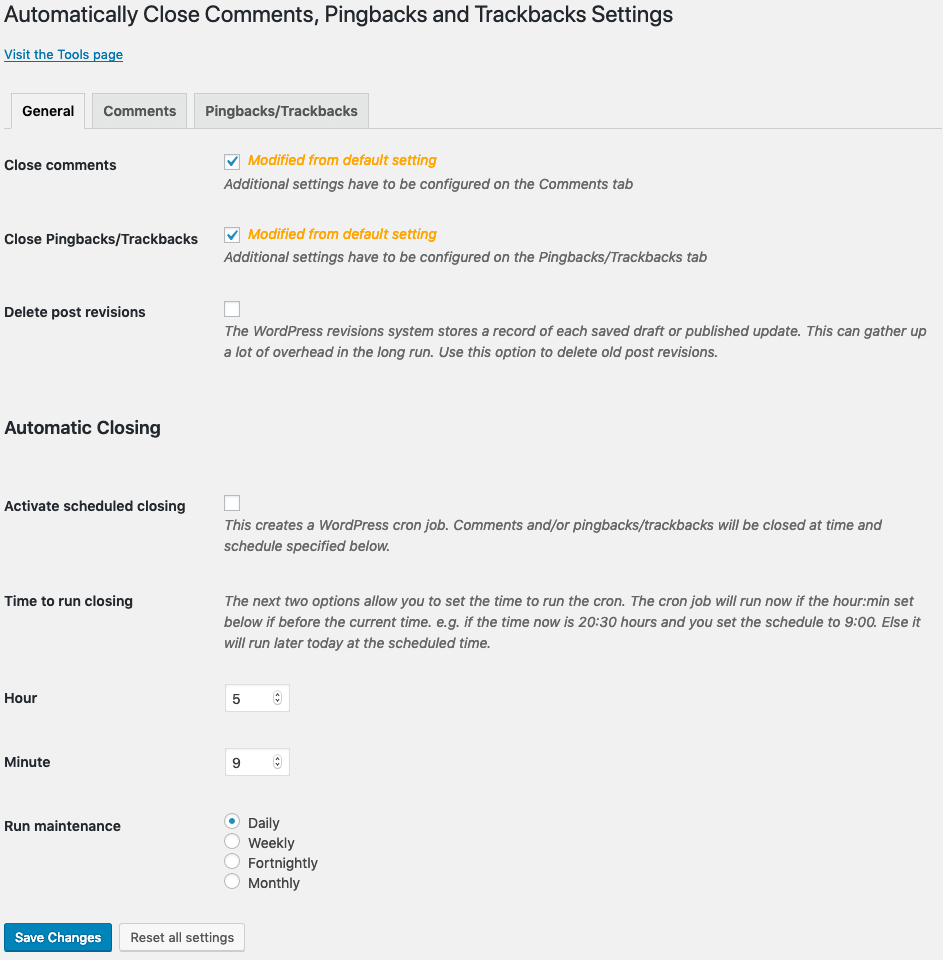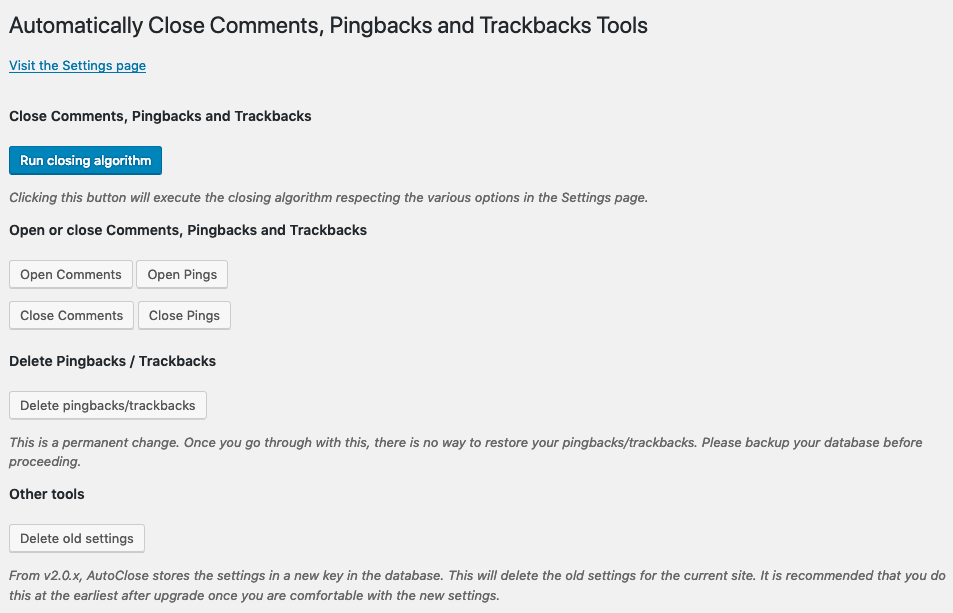 Changelog
Details on the Github releases page.
License
All files and their contents are licensed under the GNU General Public License (GPL).
Questions or Bugs
Please use the support forum if you have any questions or would like to report any bugs.
Downloads
Download Auto-Close
Last updated: [plugin updated]
[plugin link text='View plugin page on WordPress.org']