I didn't become a doctor because of one reason, I can't stand the sight of blood. However, as per the requirement from SCMHRD, I had to get tested for HIV. I don't know why this is required and why they can't conduct it there with the other medical tests we have to undergo.
Anyway, I decided to go to The Apollo Clinic, who have one just five minutes from my home. The place is clean and nice and the test was quick.
The equipment was also different as they didn't use the normal syringes. The needle is also burnt completely after the blood is drawn to prevent misuse.
Results come in the evening.
On a lighter (read stupider) note, there have been reports of a lot of people failing blood tests. I can't get it why they just don't make them easier :))
Maybe this image from the MedlinePlus Medical Encyclomedia may help: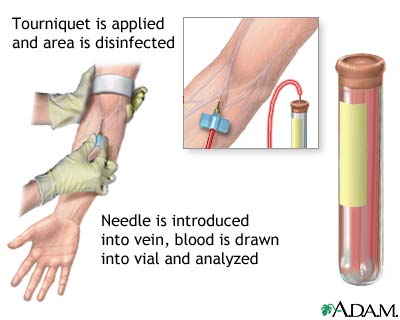 (Visited 443 times, 1 visits today)