I've always enjoyed reading Dan Brown, right from the time I read Da Vinci Code. I know a lot of people went crazy questioning faith, questioning the book and more and it's an argument I find pointless. However, it does remain that he is a good author. Since then I've caught up on a lot of his books particularly when Google Play or Amazon threw me some offers.
So, when I spotted that Origin was ready for release, I pre-ordered it and it to be delivered to my kindle which is on its last legs. So what exactly is Dan Brown's Origin about?
Robert Langdon, Harvard professor of symbology and religious iconology, arrives at the Guggenheim Museum Bilbao to attend the unveiling of a discovery that "will change the face of science forever". The evening's host is his friend and former student, Edmond Kirsch, a forty-year-old tech magnate whose dazzling inventions and audacious predictions have made him a controversial figure around the world. This evening is to be no exception: he claims he will reveal an astonishing scientific breakthrough to challenge the fundamentals of human existence.

But Langdon and several hundred other guests are left reeling when the meticulously orchestrated evening is blown apart before Kirsch's precious discovery can be revealed. With his life under threat, Langdon is forced into a desperate bid to escape, along with the museum's director, Ambra Vidal. Together they flee to Barcelona on a perilous quest to locate a cryptic password that will unlock Kirsch's secret.

In order to evade a tormented enemy who is one step ahead of them at every turn, Langdon and Vidal must navigate labyrinthine passageways of hidden history and ancient religion. On a trail marked only by enigmatic symbols and elusive modern art, Langdon and Vidal uncover the clues that will bring them face-to-face with a world-shaking truth that has remained buried – until now.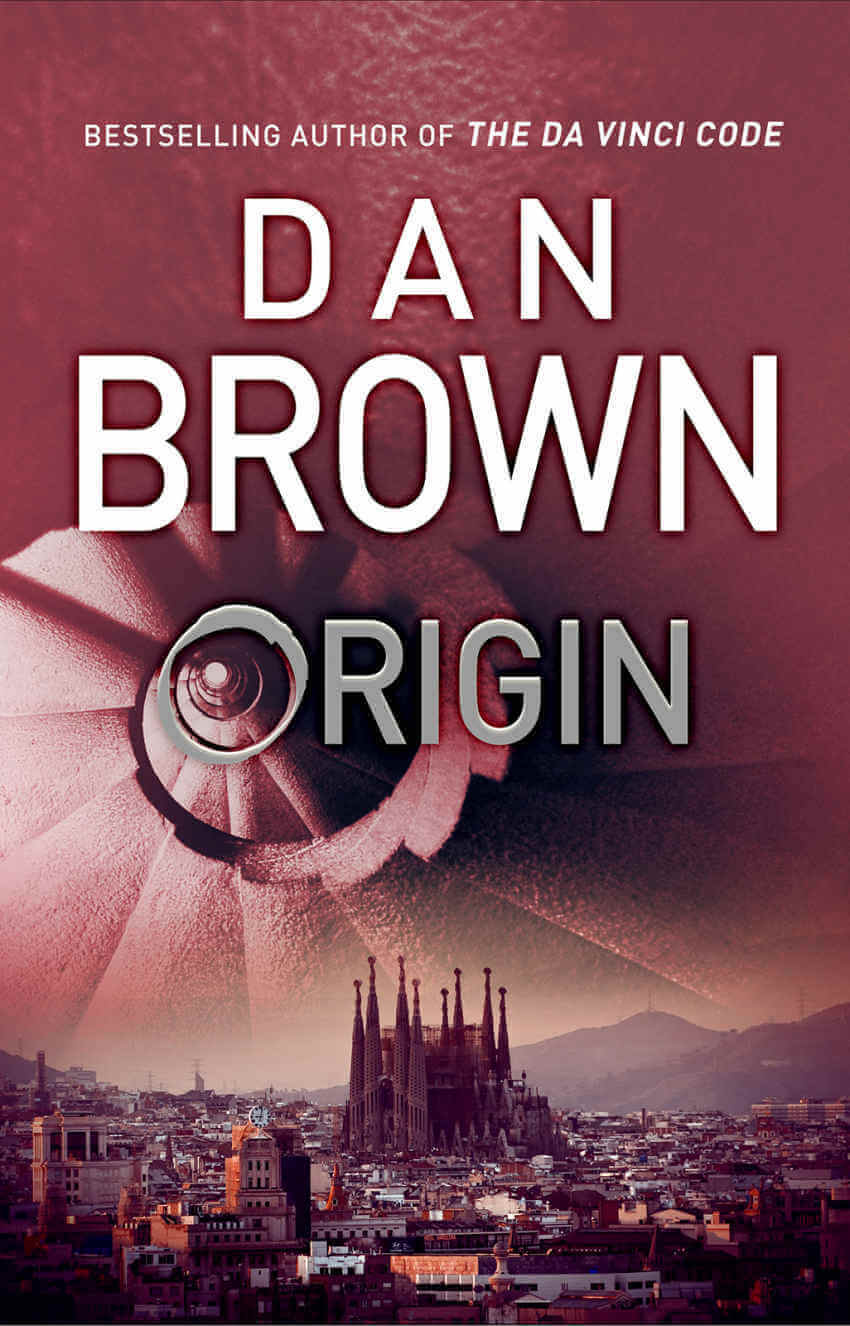 The book is written in the typical Dan Brown style. He attempts to challenge not just Christianity but all religions. Unlike some of his other Langdon books, there is a lot lower use of symbols. However, this time around there is a use of some level of art and lot of technology. Having read Digital Fortress and Deception Point after his Robert Langdon series, this book almost felt like a mix of the present and the future. But, isn't that what the book is all about?
He kept the story going very well, although some of the detailed explanations did feel like they could have been shortened. However, this did help paint a decent picture if you invoked your imagination as I read through the book.
The overarching story is predictable and I was able to guess several parts of it and the ending.
If you like Robert Landon and Dan Brown, this book is a good read. It keeps the story exciting right up to the end. The descriptions of Spain are vivid and he has spent a bit of time researching as always. The beginning was definitely the most gripping, although as I stated above, he could have cut down some of the narrative as the story stretched on. The end was definitely a lot more anti-climatic than the other books in the series.
Overall, I think it was the poorest book in the series. I'd rate this a 4/5 mainly because of the story that builds up to the climax.
If you've already read this, I'm keen to hear your opinion. Did you enjoy this? What did you love or hate about the book. But, no spoilers please…
Buy Robert Langdon's Origin from Amazon
(Visited 374 times, 1 visits today)