In my Happy New Year post, I posted a brief reading update. I finished 2022 with about 60 books or about double the target I set at the start of the year. This year I've set a target of 40 books and as we close out January, I've finished four books and am currently reading my 5th book.
As I didn't mention the 20 books that I read since August, I thought I'd use this post as a summary to update you on what I've been reading for the past 5 months.
If you've been following my last few reading updates, you'll know that I am a big fan of series and I tend to read books in a series in batches. I can't promise I remember them all forever!
Have you read any of these? What are you reading currently? Note that the links to Amazon contain my affiliate code.
Wolf Point (Ashe Cayne Book 2)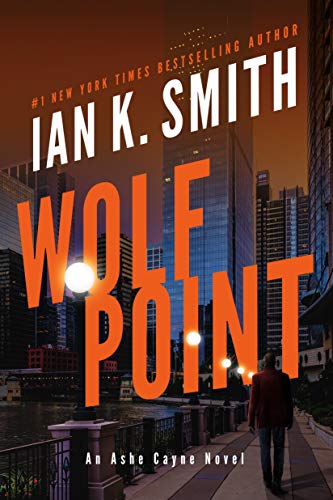 Having completed the first book, The Unspoken, I bought and read the Wolf Point which is second in the series. Wolf Point tells the story of Ashe's investigation into the death of Walter Griffin, a highly influential and connected black Chicagoan which was ruled a suicide but which Ashe soon realises is anything but.
I think it is a well written book that flows easily once you pick it up. Ian Smith has maintained his characters besides Ashe in a view to build up the universe around Ashe Cayne. The story line is interesting and the plot does get complex in places but you can also start to appreciate the underbelly of the (hopefully fake) political world of Chicago. I gave it a 4/5.
Frost Easton series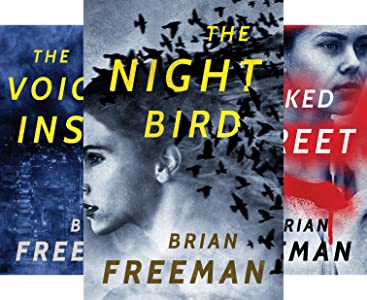 I had bought this series of three books in 2021 when they were on offer. I'm not sure what prompted me to do that, except I might have liked what I read. The stories revolve around San Francisco detective Frost Easton who is first confronted by a few mysterious deaths in the Night Bird. The Voice Inside then pits Frost against a serial killer with a vendetta against him. The Crooked Street pushes things up a notch when Frost discovers that an assassin is operating right under their noses – the mysterious Lombard.
Overall, the stories were sufficiently fast paced for me and I read through them back to back. And I'll also end up buying a few more of Brian Freeman's books as I like his writing style.
Renée Ballard series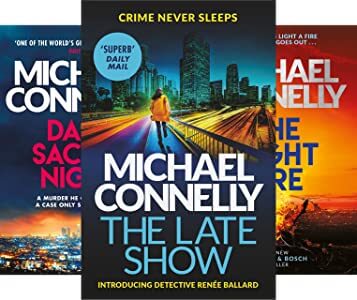 It's no surprise that I like Michael Connelly's books having read the entire Bosch series. I had read The Late Show which introduces Renée Ballard quite a while back. In the second book, Dark Sacred Night, Ballard teams up with Bosch to solve the murder of Daisy Clayton.
I have yet to read The Night Fire which I will get through in this quarter once I finish a few others that I am currently reading.
City Dark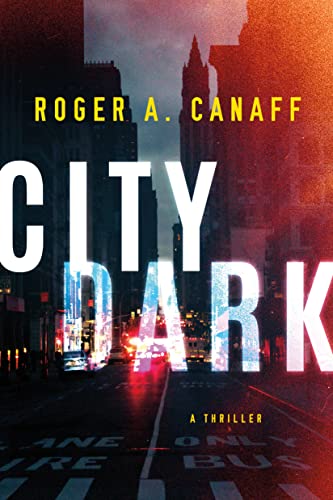 This was an Amazon First Reads which I decided to give an immediate read because the story line looked quite attractive. It didn't disappoint as I gave it a 4/5.
On a steaming night in 1977, New York City is plunged into darkness and two boys, Joe and Robbie, are abandoned by their mother, Lois. Forty years to the day after this unforgivable moment, Joe is a hard-drinking ADA and Lois has resurfaced: Joe wakes from another alcoholic fog to learn she's been found murdered on a Coney Island beach.
Eve Ronin series
I then picked up a series by Lee Goldberg who introduces Eve Ronin, a young deputy who catapults to fame when a video of her making a celebrity arrest goes viral. Eve takes advantage of this fame to manoeuvres her way into the homicide department which brings a lot of resentment from her colleagues.
Eve is a person full of ego, little experience and knowledge but with a tremendous will and a gut that works. I'd like to believe she grows on you and Lee does a good job of painting the picture across the four books that I read.
Jake Brigance series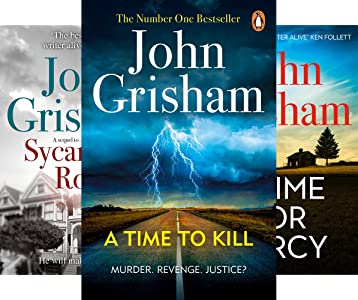 I then went many years into the past and picked up John Grisham's A Time to Kill. It introduced Jake Brigance.
Before "The Firm" and "The Pelican Brief" made him a superstar, John Grisham wrote this riveting story of retribution and justice. In this searing courtroom drama, best-selling author John Grisham probes the savage depths of racial violence, as he delivers a compelling tale of uncertain justice in a small southern town, Clanton, Mississippi.
I followed this up with Sycamore Row which continues the story of Jake who lands up being attorney for the estate of Seth Hubbard via a handwritten note/will. And, thus becomes a highly dramatic case as Jake tries to navigate the family, the beneficiary and the bevy of lawyers with significantly more resources than he does.
I have yet to read A Time for Mercy which is also on my list for early this year.
The Peyton Brooks' Mysteries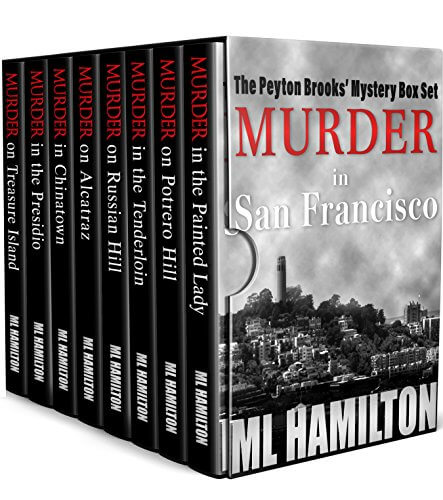 I purchased the Peyton Brooks' Mysteries box set in April 2019 when it was on offer but only started reading it late last year. It consists of eight books by M. L. Hamilton about San Francisco Homicide Detective Peyton Brooks and her partner Marco D'Angelo as they fight crime in the City by the Bay.
This was a long "book" to read and I jumped between reading this and some of the other books above.
Others
In addition to the above, I also continued the Yorkshire Murder mysteries, Vera Stanhope series, Blake Crouch's Recursion and I've continued Lee Goldberg's Ian Ludlow series.