Faced traffic on Saturday and just had a repeat performance on Monday as well!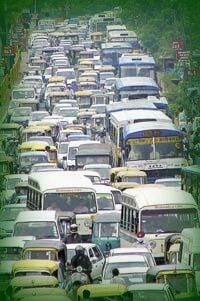 After a rather irritating day at work I reached the area only around 8.30pm
Decided to visit the local ATM, only to find out that it was temporarily shut for refilling!
Got the bike to work today in the hope of going for Prayer Meeting, which I think I shall be able to manage today after a long long time!
Have managed to got the system working after a good day of trial and error. Now next step forward…