You may have already seen this, but I just received this via email, loved it and so the post.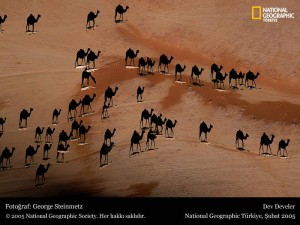 If you look closely you will realize why this National Geographic picture (Week 4 of this issue) is so interesting. Click on the image to view its full size.
Can you guess?
Disclaimer: This photo is the sole property of National Geographic. The photographer is George Steinmetz and the image is called Larger than Life. I have written to him and have received his permission.
Thanks to Gary for raising the point about copyrighted photos.