Didn't go to Mahape on Thursday and Friday because of the Effective Business Communication programme. Since I reached home early on both days I was able to give the bike for servicing. Got it fixed and brand as new 🙂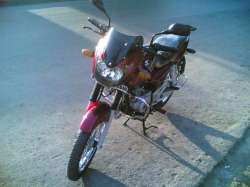 Spent whole of Saturday at home, a good part of the morning and afternoon cleaning around the house and with computer work.
Spent Sunday morning at home glued to my TV (something only one programme can do). Went over to Melody's place in the afternoon and spent the rest of the day there with site work.
Met up with Cloreisha for a while before I head back home.
(Visited 285 times, 1 visits today)